Air: Courting A Legend writer Alex Convery, a 90's Chicago Bulls kid, wrote the film after being inspired by a 5-minute segment of The Last Dance.
Prime Video's star-studded story about the most influential sports sponsorship deal in the world, Air: Courting a Legend, is in theaters sharing the incredible story. The film is a testament to great filmmaking and how a good story can change the world. Like the story itself, the story of how the film came to be is also one of passion, dedication, and a small bit of good fortune. The film's writer, Alex Convery, grew up during the 90's Chicago Bulls era and was inspired by the documentary, The Last Dance. After watching the film, the action and events eventually lead to the film that is elating audiences in theaters today.
Alex Convery Was Inspired by the 5-minute Story About Michael Jordan's Nike Deal in The Last Dance
RELATED: Air Star Marlon Wayans Shares How YouTube Helped Him Portray the Incredible George Raveling
Inspiration can come from anywhere and pull from anything. Convery grew up in the 90's during the peak of the Chicago Bulls era and during the beginning of quarantine was watching The Last Dance. In the documentary series, there is a 5-minute clip about how Nike and Air Jordan came together. And from that, Air: Courting A Legend begins. He had no more understanding of the story than anyone else prior but put in the work after the inspiration hit him.
I'm a '90s Chicago kid, which is where The Bulls and Michael Jordan and that connection comes from. But no, look, I came to the story like everyone else. I was locked up during those first couple of months of quarantine, watching The Last Dance. And there's a little five-minute clip about Nike and just how Air Jordan came together. And, you know, I was at a point in my career where it's, you know, you're trying to write a script that gets noticed. So when you can explain the movie in one sentence, right?

It's a story of how Nike got Michael Jordan. It has that ability. You know, it goes to the top of the pile and people will give it a bit more of a chance.

Alec Convery, Air: Courting A Legend Press Conference
Convery Talks About What Makes the Film More than Just a Story About a Shoe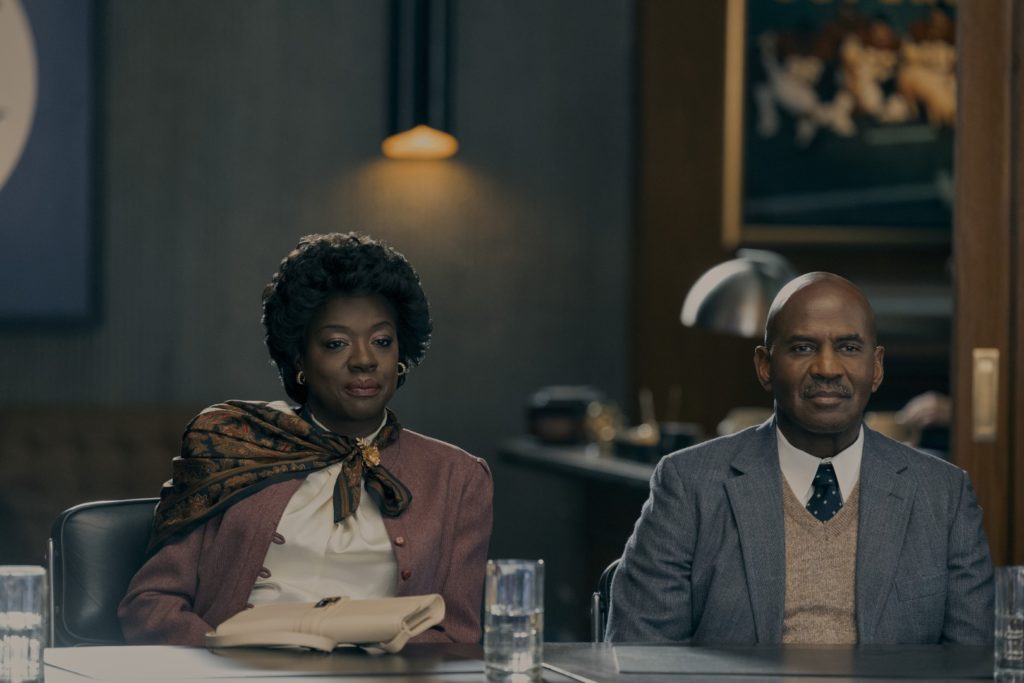 RELATED: Air Star, Matt Damon, Talks About Honoring The Sport, Artists, and All Involved In The Legendary Story
While it is nearly impossible to find someone who does not know Michael Jordan or Nike now. That wasn't always the case. And despite the Air Jordan's cultural impact, it is often glossed over as just a shoe. However, Convery saw more than that, which is why he was able to write a whole film after seeing the 5-minutes of the story. Convery shares what he noticed and what he focused on to make the story about the shoe more than just a story about a shoe.
But like everything, it comes down to character, right? So the question was, who can be the protagonist and the engine of this movie? And finding both, you know, Sonny and Deloris was really, to me, what elevated it above just, you know, a movie about a shoe and Michael Jordan. It's finding kind of the human elements in a very big movie, you know. I kind of call them, like, big little movies. The little being, this is just a movie about a shoe deal, right? And it takes place over a week or so.

And it's small in scope, but the big part is when you say it's about Nike and Michael Jordan, which, you know, you could talk to 100 people on the street, and all 100 of them are going to know who Michael Jordan is and what Nike is. And to me, that's what kind of elevates it above just a movie about a shoe.

Alec Convery, Air: Courting A Legend Press Conference
RELATED: Air Star Viola Davis Did Not Get the Call Directly From the Goat, But Happy To Be Wanted
Convery's script did shed light on a lot of unsung heroes who were involved in revolutionizing multiple industries and the culture. It just goes to show the power of being able to tell people's stories well. If told correctly, even a week at work can be a great story.
Air: Courting a Legend releases exclusively in theaters on April 5, 2023, from Amazon Studios before premieres globally in over 240 countries and territories worldwide on Prime Video.
ABOUT AIR: COURTING A LEGEND
Release Date: April 5, 2023, exclusively in theaters before premiering on Prime Video.
Directed By: Ben Affleck
Written By: Alex Convery
Produced By: David Ellison, Jesse Sisgold, Jon Weinbach, Ben Affleck, Matt Damon, Madison Ainley, Jeff Robinov, Peter Guber, and Jason Michael Berman
Production Companies: Skydance Sports; Mandalay Pictures; Artists Equity
Distributed By: Amazon Studios, Warner Bros. Pictures
Cast: Matt Damon, Ben Affleck, Jason Bateman, Chris Messina, Matthew Maher, Marlon Wayans, Jay Mohr, Julius Tennon, with Chris Tucker and Viola Davis
Runtime: 1h52m
Post-Credits: None

Synopsis:
From award-winning director Ben Affleck, AIR reveals the unbelievable game-changing partnership between a then-rookie Michael Jordan and Nike's fledgling basketball division which revolutionized the world of sports and contemporary culture with the Air Jordan brand. This moving story follows the career-defining gamble of an unconventional team with everything on the line, the uncompromising vision of a mother who knows the worth of her son's immense talent, and the basketball phenom who would become the greatest of all time.
Are you excited about Air: Courting a Legend? Do you rock J's? What's your favorite pair? Share your thoughts on the film and your favorite J's with us on social media.
KEEP READING: Air Review – Greatness Out of Thin Air