A giant, big-screen crossover featuring DC vs. Marvel? Is such a thing even possible? If you believe James Gunn, a filmmaker who has worked on both theatrical Marvel Cinematic Universe and DCEU franchises, along with being the current head of DC Studios, it's a real possibility.
Speaking to Empire Online ahead of next month's release of Gunn's final MCU installment of his Guardians of the Galaxy film franchise, Guardians of the Galaxy Vol. 3, Gunn actually admitted that there have been discussions about potential cinematic crossovers for DC and Marvel.
JAMES GUNN REVEALS TALKS REGARDING POTENTIAL DC AND MARVEL CINEMATIC CROSSOVERS
Now that Gunn is the head of DC Studios, he admitted that the likelihood of a future collaboration with Marvel Studios is more possible with him at the helm alongside Peter Safran. Gunn noted to Empire on the idea, "I'm certain that's more likely now that I'm in charge [at DC] Who knows?"
RELATED: SUPERMAN LEGACY: JAMES GUNN CONFIRMS HE'S DIRECTING AND REVEALS HIS HEARTWARMING PERSONAL CONNECTION
However, Gunn noted that such a crossover or event would be years away, and it wouldn't happen in the immediate future. He continued, "That's many years away, though. I think we have to establish what we're doing [at DC] first. I would be lying to say that we haven't discussed it. But all discussions have been very, very light and fun."
For the MCU, Gunn has written and directed all three of the Guardians of the Galaxy feature films, including The Guardians of the Galaxy Holiday Special on Disney+. When he was on hiatus from Marvel Studios, he wrote and directed The Suicide Squad sequel for Warner Bros. and DC Entertainment. He was later given the job to head up DC Studios alongside Peter Safran, where he's set to continue producing and directing features and shows based on DC properties. This includes the currently planned big-screen Superman reboot, Superman: Legacy.
In terms of what will happen to the Guardians characters after Gunn departs Marvel Studios following the release of Vol. 3, he informed Empire that it would not be wrong if the characters continue on in the MCU in some form. He continued, "It would absolutely not be disloyal of them to me to continue on in the Marvel Universe. I would love to see any characters that remain [at the end of the film] get solo movies, or join the Avengers, or a new version of the Guardians or whatever."
Now, in terms of a big-screen Marvel Studios and DC Studios crossover, such crossovers are not unprecedented in the comics. In fact, in the mid-1990s, DC and Marvel Comics collaborated on a multi-issue crossover event simply titled DC vs. Marvel. The story featured top heroes from both universes going at it in one-on-one battles, with the outcomes being voted on by the fans.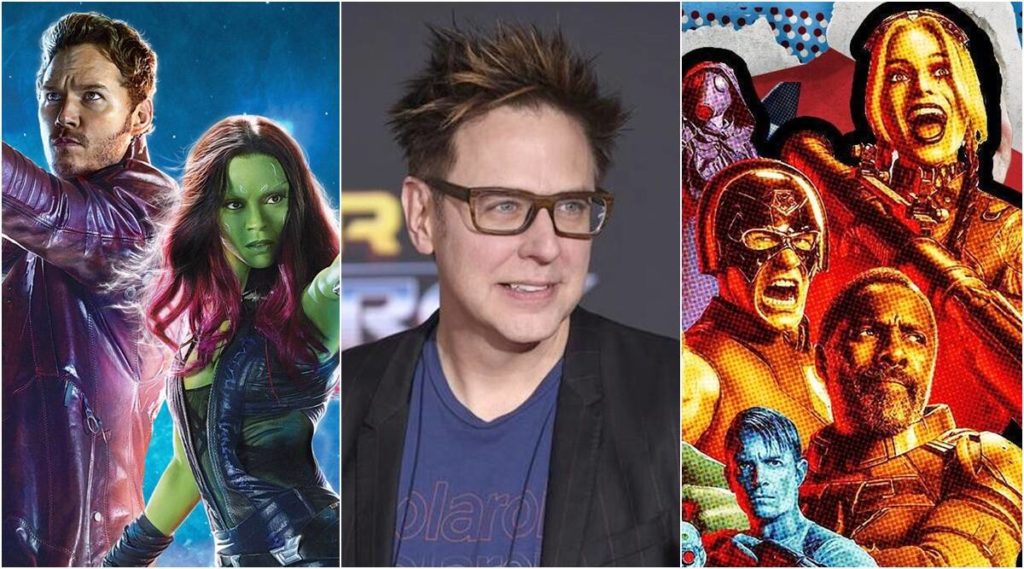 It even lead to a collaborative publishing imprint of DC and Marvel called Amalgam Comics. It featured multiple one-shots featuring newly amalgamized versions of classic heroes. For example, Batman and Wolverine were mashed up to create the new hero Darkclaw. Superman and Captain America were mashed up to create Super-Soldier. Green Lantern and Iron Man were mashed up to create the Iron Lantern.
A sequel to DC vs. Marvel later came out in 1996 and 1997 called DC/Marvel: All Access. Also, in 2003 and 2004, Marvel and DC Comics collaborated once again for a giant Justice League of America and Avengers comic crossover event written by Kurt Busiek and artwork by the late, great George Perez.
RELATED: GUARDIANS OF THE GALAXY VOL. 3'S LONG RUNTIME REVEALED
In short, DC and Marvel have found ways to work together and create some comic crossover collaborations in the past. It's not completely unprecedented. And if James Gunn is confident he can make this work and be the person who can bring Marvel Studios and DC Studios for some fun crossover action, it sounds like it could be a lot of fun.
Gunn's next film, Guardians of the Galaxy Vol. 3, hits theaters on May 5. This will mark Gunn's last installment in the Guardians film franchise, and it will likely be his last collaboration with Marvel Studios for the foreseeable future. Gunn's new Superman: Legacy feature is currently slated for a July 11, 2025 release.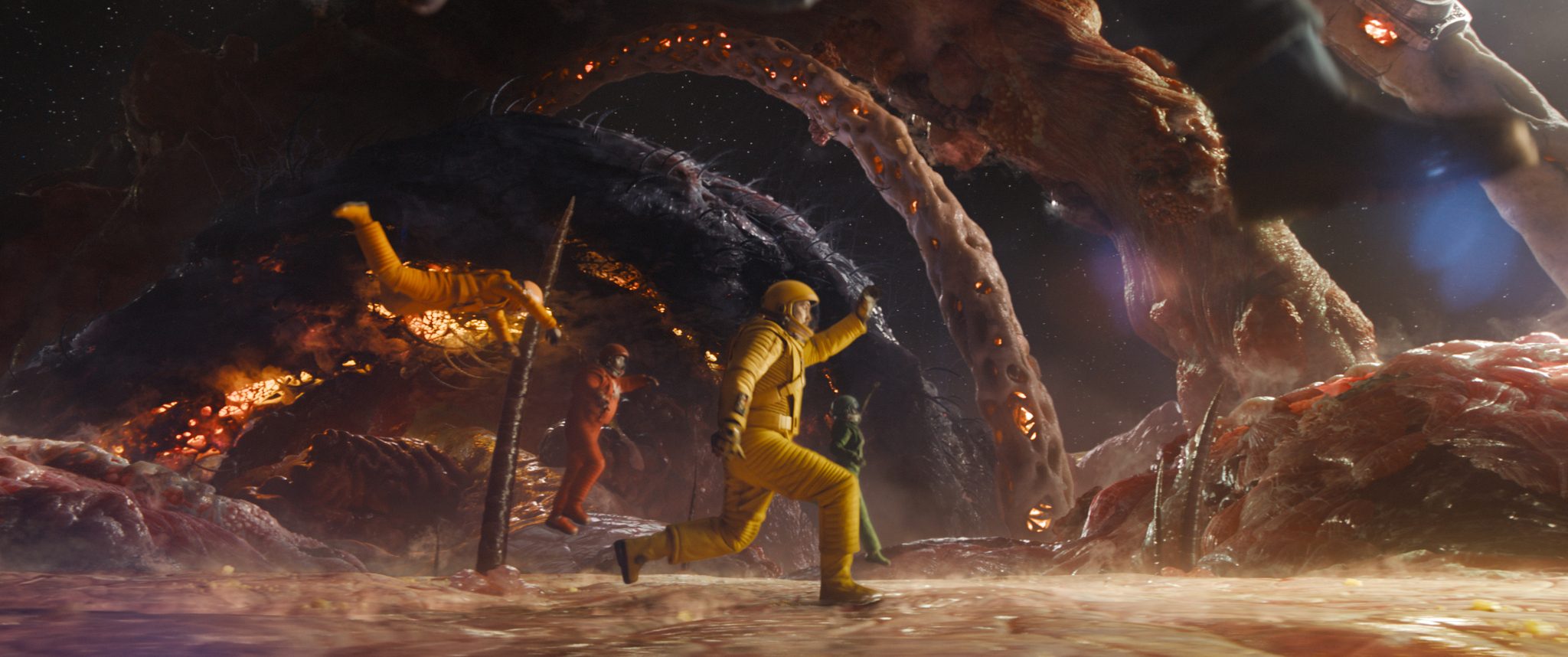 What do you think of the news? Do you believe James Gunn that this could actually become a reality? Could we see the big-screen equivalent of the classic DC vs. Marvel 1990s crossover? Let us know your thoughts about the news on The Illuminerdi Twitter account.
KEEP READING: SUPERMAN LEGACY: JAMES GUNN CONFIRMS HE'S DIRECTING AND REVEALS HIS HEARTWARMING PERSONAL CONNECTION
SOURCE: Empire Online