The Ghost and Molly McGee creators share how they are able to relate universally by being specific.
Disney's The Ghost and Molly McGee is getting deeper into Season 2 continuing to explore the world of ghosts, but also the very normal aspects of growing up and family life. The series very subtly and organically explores and showcases the McGee's mixed family heritage, showing how despite being very specific to the characters or culture, it is universally applicable. The series works wonders connecting to everyone in the audience by getting narrow in its focus. We talk to the series creators and executive producers, Bill Motz and Bob Roth on how they approach the real and heavier aspects of the series.
The Ghost and Molly McGee Creators Talk About Reaching Wide By Being Specific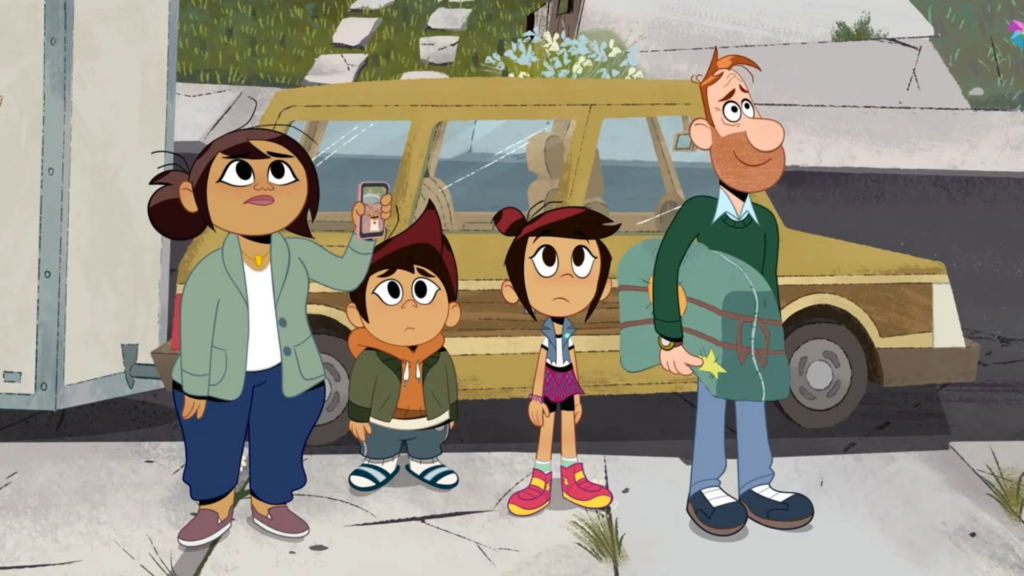 RELATED: Tati Gabrielle on Being the New Robin in the DCAU
One of the most incredible aspects of animated series, and program geared towards younger audiences, is the ability to teach profound lessons through the lens of entertainment. While not a necessity, it's a mark of a great series, or art in general, to profoundly affect the audience. It's so powerful it often transcends age and reaches any who watch. The Ghost and Molly McGee is one of those series, and Motz and Roth kind of have being real and entertaining down to a science and share their approach with us.
Bill Motz: …Families are complicated, yes. That's a good… And I think there's a lot… Bob was saying there was this surprising thing we discovered about specificity that… Well, why don't you say it, Bob?

Bob Roth: There's this paradox of the more you make something super specific, the more it becomes universal to the audience. And it doesn't quite make sense. And yet that's the way it is. The more you find something that is unique for the audience to latch on to, it makes them realize, Oh, this character is a living, breathing thing like me. So that's where the goal was for us is find as many of those little moments that make it feel authentic.

Bill Motz and Bob Roth, Creators and Executive Producers of The Ghost and Molly McGee
There's something about being specific that is universal to all. It's a bit counter-intuitive, but the proof is in the pudding and it's in the show's DNA.
RELATED: Chris Gorham on How the New Broken Arrow's Not the Same Ole Archer
The Ghost and Molly McGee is currently in full stride of Season 2 with new episodes premiering every Saturday at 5pm on the Disney Channel, as well as streaming on Disney+.
ABOUT THE GHOST AND MOLLY MCGEE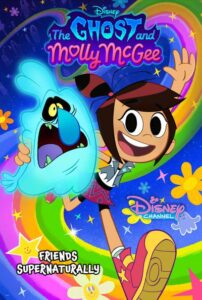 Release: Season 2 now airing on the Disney Channel and Streaming on Disney+
Created By: Bill Motz, Bob Roth
Executive Producers: Steve Loter, Bill Motz, Bob Roth
Producer: Bitta Reitman
Editors: Tony Molina (S1), John Royer (Current)
Production Company: Disney Television Animation
Cast: Ashly Burch, Dana Snyder, Jordan Klepper, Sumalee Montano, Micaela Dietz, Lara Jill Miller

Synopsis: The Ghost and Molly McGee is the story of a ghost and the girl who brings him back to life… figuratively. When a cantankerous ghost named Scratch places a curse on exuberant tween Molly McGee, it backfires and leaves him forever cursed to be in Molly's presence. Now he's forced to go everywhere Molly goes and do everything Molly does… which, in Molly's eyes, makes him her best friend! As Molly drags reluctant Scratch along on all her misadventures, a funny thing happens: Scratch comes to like Molly, and an unlikely friendship blossoms.
Are you caught up with The Ghost and Molly McGee? Is it possible to watch this show and not smile? Are you more like Scratch or Molly? Let us know your thoughts and share your love of the series with us on social media!
KEEP READING: The Ghost and Molly McGee Creators Reveal How They Get Incredible Authentic Representation