Director Adrian Grünberg makes his return to cinema with The Black Demon. Although he made a name for himself with high-octane action movies like Rambo: Last Blood, Grünberg took a different direction with his latest project, diving into the Hispanic legend of the Megalodon.
While the filmmaker included plenty of monster-movie tropes, he set out to make a product that differentiates itself from the rest of the genre.
The Black Demon Doesn't Emulate Other Movies
We got the opportunity to speak to Adrian Grünberg about The Black Demon, where the director revealed that, while plenty of other monster movies inspired him, he wanted to make sure his film told a deeper story.
"For me, the ultimate shark movie is Jaws, and I tried to, not emulate, but it's the idea that it's a serious movie, you know? It's not just a monster creating havoc. There's a reason that things happen, and it's a character study, which I think is great. There's all these characters, and there's a reason for them to be in this movie, and they all come through for me."

Adrian Grunberg, The Black Demon
RELATED: Godzilla x Kong: The New Empire Title and 2024 Release Date Reveal
Grünberg never expected to make a genre movie, but the opportunity proved too good to pass up. Unlike his previous films, The Black Demon doesn't necessarily spotlight one action hero, focusing the plot on multiple characters. The director stressed the importance of every character having a reason to be there, which drew him to the script.
Other than the characters, exploring parts of Hispanic culture and mythology made the project stand out to Grünberg. The Black Demon allowed him to bring those lesser-explored aspects of his culture to the big screen, highlighting the things he holds close to his chest.
ABOUT THE BLACK DEMON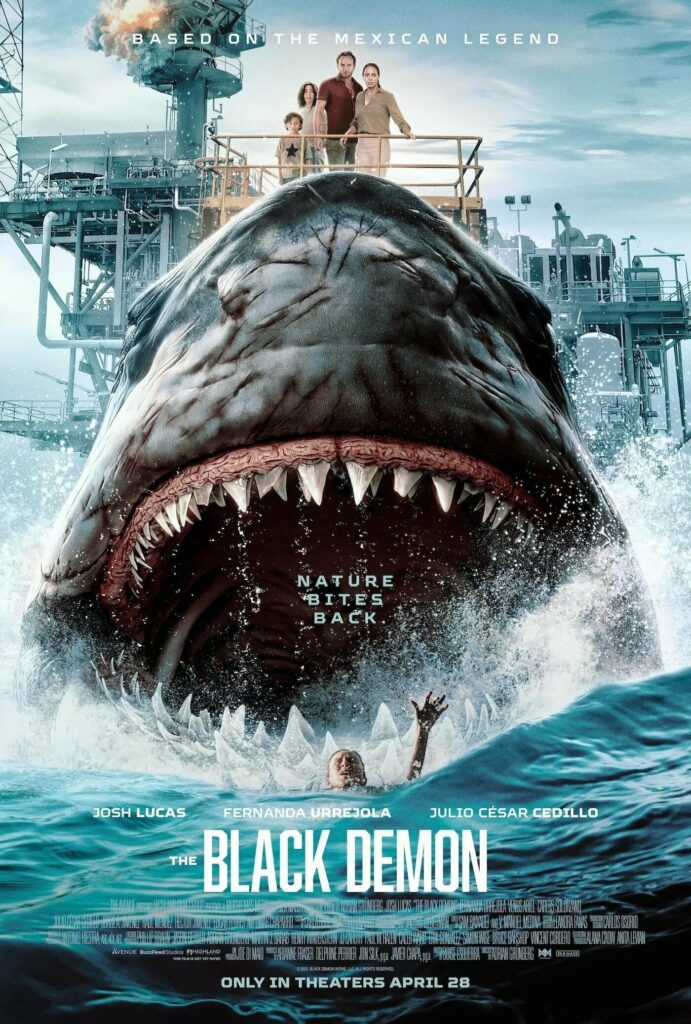 Release Date: April 28, 2023, exclusively in theaters
Director: Adrian Grünberg
Writer: Boise Esquerra (written by), Carlos Cisco (story by)
Cast: Josh Lucas, Fernanda Urrejola, Julio César Cedillo
Run Time: 100 minutes
Rating: Rated R for some grisly images
Genre: Action
Distribution: The Avenue
Synopsis: Josh Lucas (Ford v Ferrari, Yellowstone) stars in this edge-of-your-seat action thriller from the director of Rambo: Last Blood. Oilman Paul Sturges' (Lucas) idyllic family vacation turns into a nightmare when they encounter a ferocious megalodon shark that will stop at nothing to protect its territory. Stranded and under constant attack, Paul and his family must somehow find a way to get his family back to shore alive before it strikes again in this epic battle between humans and nature.
Are you excited about The Black Demon? What do you think of Grünberg's approach to the shark movie? Do you like the idea of exploring Hispanic mythology on the big screen? Let us know your thoughts on social media!
KEEP READING: Beau is Afraid Movie Review: Ari Aster's 179-Minute Long Absurdist Farce Will Piss You Off. Good