Apple TV+ is gearing up for the debut of its latest comedy series, Platonic, which is set to premiere on May 24, 2023, with the first three episodes available globally. The show stars and is executive produced by Rose Byrne and Seth Rogen, with Nick Stoller and Francesca Delbanco co-creating, directing, and co-writing the series. With 10 episodes in total, Platonic tells the story of a former pair of best friends, played by Rogen and Byrne, who reconnect after a long hiatus. As they navigate their way through midlife, their platonic friendship becomes all-consuming and, in typical comedic fashion, destabilizes their lives in hilarious ways.
Platonic Official Trailer
Seth Rogen and Rose Byrne are a proven winning combination from their previous collaborations, and their on-screen chemistry is evident in the trailer for Platonic. The duo's natural comedic timing and ability to play off each other's energy creates a dynamic that is both hilarious and heartwarming. In Platonic, they play former best friends who reconnect after a long rift, and their performances are sure to keep audiences engaged and entertained. With their proven track record and undeniable chemistry, Rogen and Byrne are sure to deliver yet another hit comedy series.
RELATED: Ted Lasso Season 3 Review: The Final Season Kicks Off With a Delightful First Episode
Joining Byrne and Rogen in the cast are Luke Macfarlane, Tre Hale, Andrew Lopez, and Carla Gallo. The show is produced by Sony Pictures Television, which has an overall deal with Stoller's Global Solutions, while Byrne, Rogen, Stoller, Delbanco, and Conor Welch executive produce.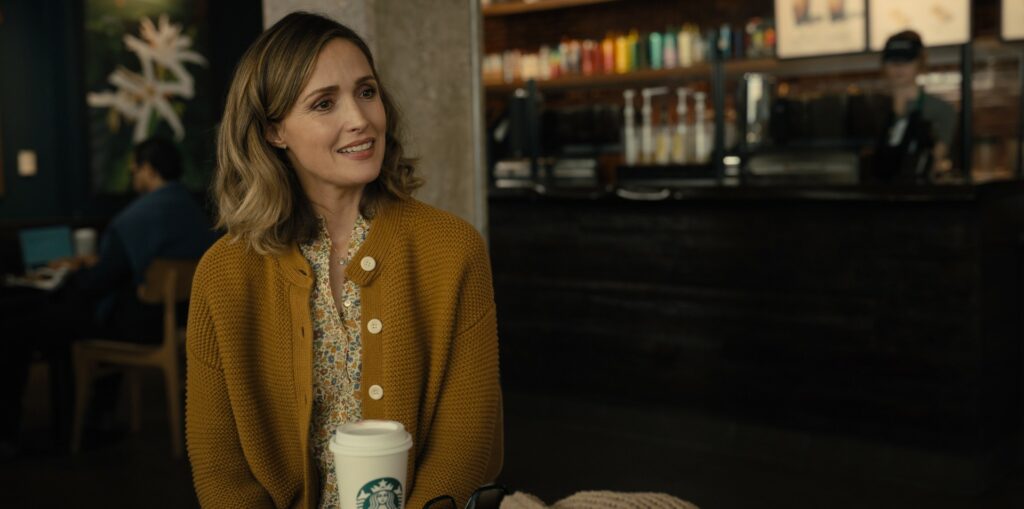 This is just the latest collaboration between Apple TV+ and Byrne, who is also set to star in the upcoming third season of the critically acclaimed Apple Original series Physical. Rogen is also set to star in an upcoming, untitled comedy series for Apple TV+ that he will write, direct, and executive produce alongside Evan Goldberg.
Platonic is a welcome addition to Apple TV+'s growing library of hit comedy series, which includes Emmy Award-winner Ted Lasso, Shrinking, Schmigadoon!, The Afterparty, The Big Door Prize, Bad Sisters, Trying, Mythic Quest, Acapulco, and more. The streaming service also offers premium drama series, feature films, groundbreaking documentaries, and kids and family entertainment, all available to watch across all your favorite screens.
RELATED: Tetris Review – The Blocks Drop Into A Perfect Fit
Since its launch in November 2019, Apple TV+ has become the first all-original streaming service to launch worldwide and has premiered more original hits and received more award recognitions faster than any other streaming service in its debut. To date, Apple Original films, documentaries, and series have been honored with 350 wins and 1,444 award nominations and counting, including multi-Emmy Award-winning comedy Ted Lasso and Oscar Best Picture winner CODA.
Platonic is a highly anticipated comedy series that is sure to deliver laughs and entertainment to audiences around the world. With a talented cast, an experienced creative team, and the backing of Apple TV+, this series is set to become another hit for the streaming service.
About Platonic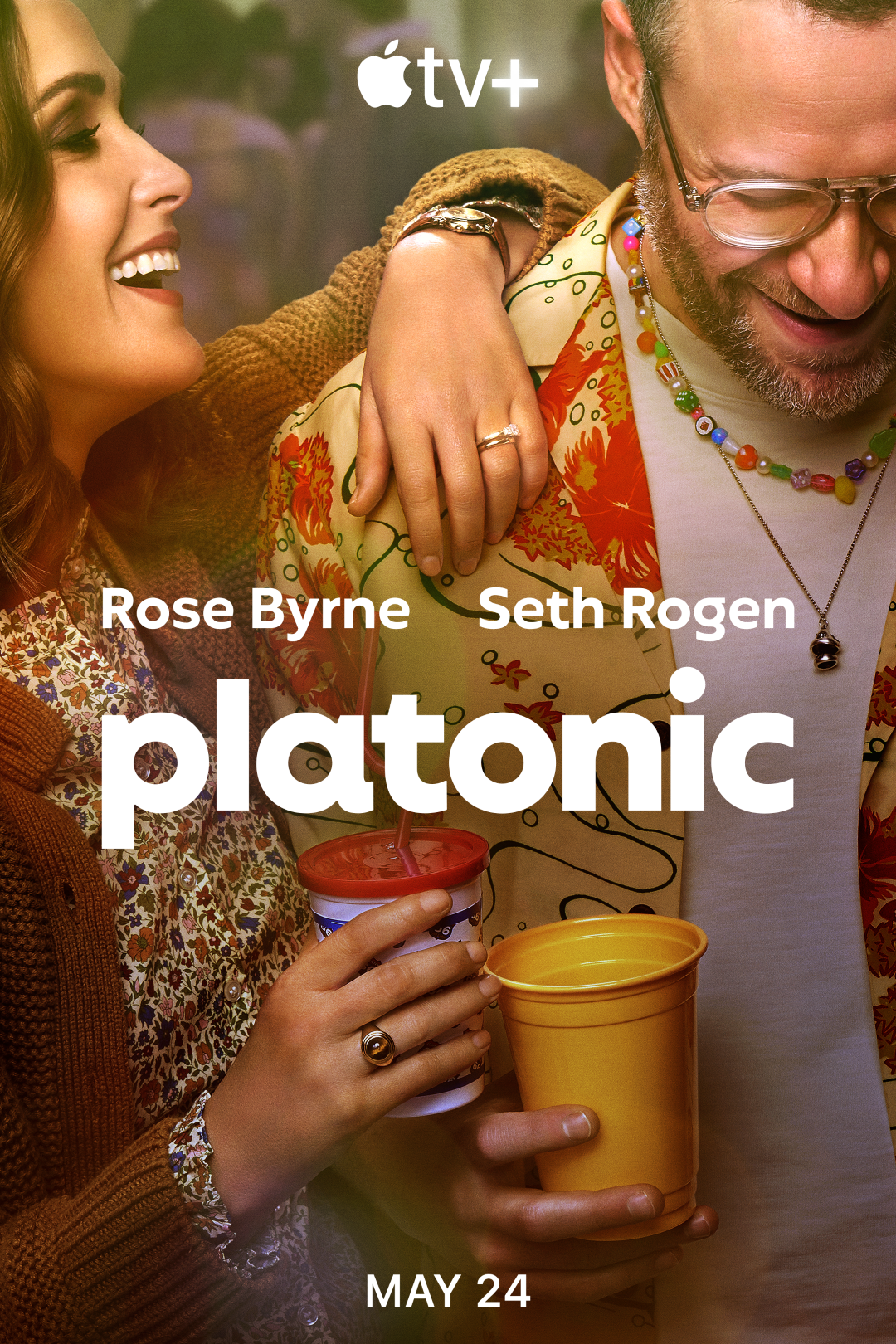 Release date: May 24, 2023, exclusively on Apple TV+
Created by: Nick Stoller and Francesca Delbanco
Executive Producers: Nick Stoller, Francesca Delbanco, Conor Welch, Rose Byrne, Seth Rogen
Episodes: 10
Cast: Rose Byrne, Seth Rogen, Luke Macfarlane, Tre Hale, Carla Gallo, Andrew Lopez

Logline
"Platonic" follows a platonic pair of former best friends approaching midlife (Seth Rogen and Rose Byrne) who reconnect after a long rift. The duo's friendship becomes all consuming—and destabilizes their lives in a hilarious way.
What do you think of Platonic? Do you believe in non-romantic relationships between men and women? Are you also a fan of adults not fully having their lives together? Let us know what you think and share your reactions with us on social media!
Source: Apple TV+
KEEP READING: Tetris Interview – Ayane Nagabuchi Reveals Funny Key Detail About Portraying Akemi Rogers