Guardians of the Galaxy Vol. 3 (GotG Vol 3) is the end of an era. From the start, it was always envisioned for the Guardians to have a trilogy, and it is gloriously coming to an end. The cast and crew have developed wonderful friendships over the past 10 years, but they have also gottent attached to the characters. The film itself is emotional, but things are also very emotional behind the scenes. Pom couldn't help but hold back tears thinking about it as we learned from the "Pom Plane Story." Needless to say, James Gunn obviously is feeling a lot, and he shares the saddest part of all of this during the press conference.
"The Saddest Part of All This…" James Gunn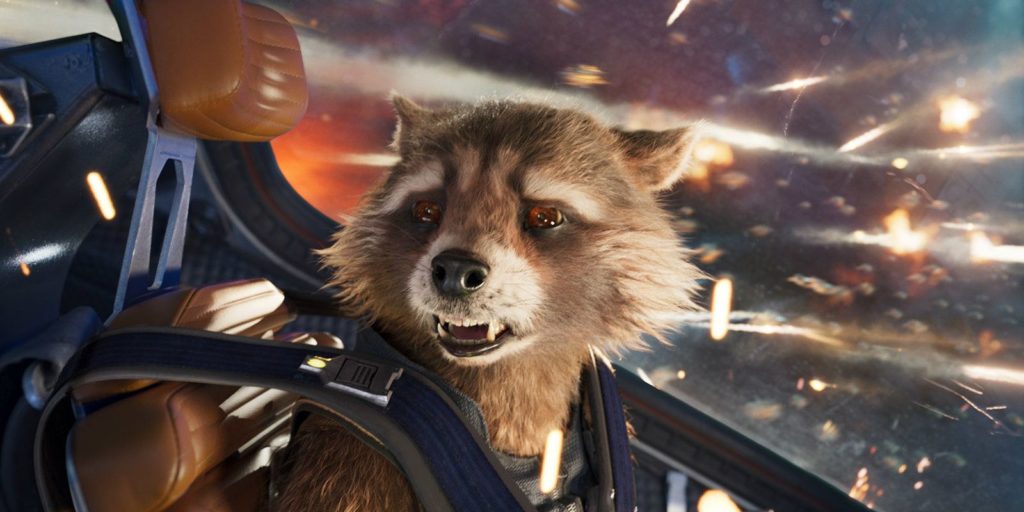 RELATED: How Many Post-Credits Scenes Does GotG Vol 3 Have?
Nathan Fillion, who was moderating the GotG Vol 3 global press conference, was also in the movie, and close friends with James Gunn knows there's a lot to cover when it comes to Gunn and the Guardians. With him finishing the plan and his future at DC, he knows he won't be able to connect with these characters like he has. So he asks about it.
Nathan Fillion: Now, fair to say, these people have become friends of yours. I know you keep your friends close. Are you going to miss these characters?
I'm going to miss the characters. That's the saddest part for me, is I really, truly love these characters. I love all of them. I think there are certain ones that I have a special fondness for, especially Rocket.

And yeah, the saddest part of all of this.

I'm going to see all these people again. They're all friends of mine. But I'm not going to see the character.
I'm not going to be writing the characters again, at least not in the near future.

And so that's a real sadness, yeah.

James Gunn, Writer and Director of 'GotG Vol 3'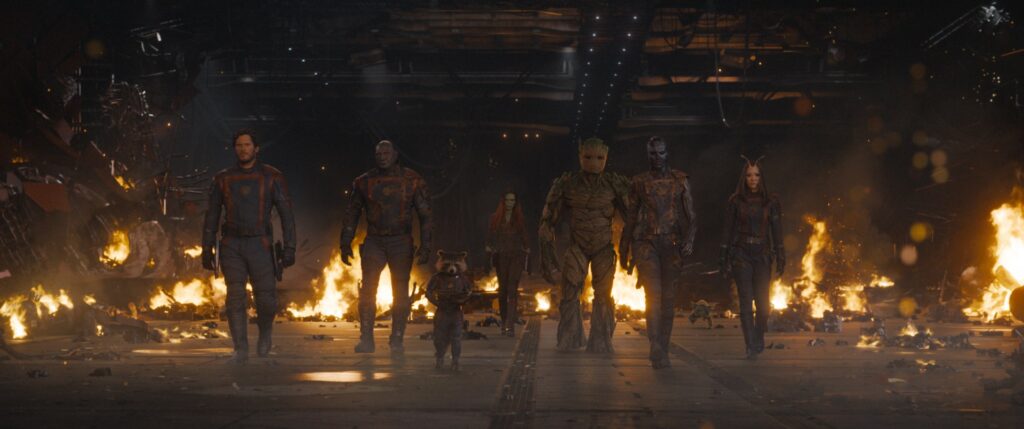 While Gunn does share his sadness to having to say goodbye to these characters he's helped bring to life and into the global cultural zeitgeist, he leaves a feint yet distinctive light of hope. Gun says "I'm not going to be writing the characters again, at least not in the near future." Which means there's always a chance for more after GotG Vol 3.
As we live in a time where some of the best shows are continuations from 30+ years ago, plus the obvious fun and chemistry the GotG Vol 3 team has, and their friendships that transcend their work, we could very well be watching a new Guardians of the Galaxy with the original Guardians in a new era with a majority of the audience not even born yet. But the future is uncertain, so make sure you enjoy the final chapter in Gunn's trilogy.
Guardians of the Galaxy Vol. 3 releases exclusively in theaters May 5, 2023.
About Guardians of the Galaxy Vol. 3 (GOTG Vol 3)
Release date: May 5, 2023 (USA)
Director: James Gunn
Writer: James Gunn
Executive Producers: Kevin Feige, Victoria Alonso, Louis D'Esposito, Simon Hatt, Nikolas Korda, Sara Smith
Co-Producers: David J. Grant, Lars P. Winther
Cinematography: Henry Braham
Music by: John Murphy
Production Company: Marvel Studios
Distributed by: Walt Disney Studios Motion Pictures
Cast: Chris Pratt, Zoe Saldana, Dave Bautista, Karen Gillan, Pom Klementieff, featuring Vin Diesel as Groot, Bradley Cooper as Rocket, Sean Gunn, Chukwudi Iwuji, Will Poulter, Maria Bakalova

Synopsis
In Marvel Studios' "Guardians of the Galaxy Vol. 3" our beloved band of misfits are settling into life on Knowhere. But it isn't long before their lives are upended by the echoes of Rocket's turbulent past. Peter Quill, still reeling from the loss of Gamora, must rally his team around him on a dangerous mission to save Rocket's life—a mission that, if not completed successfully, could quite possibly lead to the end of the Guardians as we know them.
What do you think about Guardians of the Galaxy Vol. 3? Do you already have your GOTG Vol 3 tickets? What will you miss most about the Guardians? Let us know your thoughts and reactions on social media!
KEEP READING: Guardians of the Galaxy Vol. 3 Review – Bookends the Best Super Hero Trilogy Ever