The cast of Tim Burton's long-awaited sequel to Beetlejuice continues to grow, and now Spider-Man franchise veteran Willem Dafoe is the latest actor to join the cast of Beetlejuice 2. Per The Hollywood Reporter, Oscar-nominated thespian Willem Dafoe is the latest actor to join the upcoming sequel's growing cast.
WILLEM DAFOE JOINS THE CAST OF BEETLEJUICE 2
Tim Burton will be back in the director's chair in the long-awaited sequel to his 1988 fantasy comedic horror classic. Michael Keaton is also set to reprise his role as the ghost with the most, the "bio-exorcist," Betelguese, aka Beetlejuice.
RELATED: Beetlejuice 2 With Jenna Ortega and Michael Keaton Begins Filming This Week Ahead of September 2024 Release
Dafoe joins the cast along with Keaton and Jenna Ortega, who is leading the cast as the daughter of Lydia Deetz (Winona Ryder in the original). Ryder and Catherine O'Hara are also set to reprise their roles from the original as Lydia and her mother Delia.
THR notes that Dafoe is expected to play a type of law enforcement officer in the afterlife. It will be interesting to see if he serves a similar role to Juno, the afterlife caseworker for the Maitlands, from the original film.
Dafoe can also count himself among the New actors in the cast including Justin Theroux and Monica Bellucci. THR previously reported that Bellucci is expected to portray the "wife" of Beetlejuice, who was jokingly referenced in the original.
Dafoe reprised his iconic role of Norman Osborn, aka The Green Goblin, in Marvel's Spider-Man: No Way Home in 2021. He also recently appeared in Robert Eggers' critically acclaimed, The Northman. Later this year, he will appear in Wes Anderson's Asteroid City, which will debut at Cannes, along with Yorgos Lanthimos' Poor Things. He is also expected to re-team with Eggers once again for the vampire thriller Nosferatu.
RELATED: Beetlejuice 2: Catherine O'Hara To Return To Her Remarkable Role In The Long-Awaited Spooky Sequel
Dafoe has been nominated for an Academy Award several times throughout his illustrious career. He was nominated for the first time for the classic war movie, Platoon, in 1987 for Best Supporting Actor. He was nominated again for his role in Shadow of the Vampire in 2001. He was also nominated for The Florida Project in 2018 and At Eternity's Gate in 2019.
Burton is directing the film from a script by his Wednesday collaborators Al Gough and Miles Millar. Burton is also producing the film along with Brad Pitt's Plan B. Burton served as executive producer on Wednesday and also directed several episodes, setting up his relationship with the show's star Ortega, who will now have a leading role in Beetlejuice 2 as well. Burton last worked with Keaton in the 2019 live-action remake of Disney's Dumbo, with Keaton portraying the businessman and theme park entrepreneur V.A. Vandevere.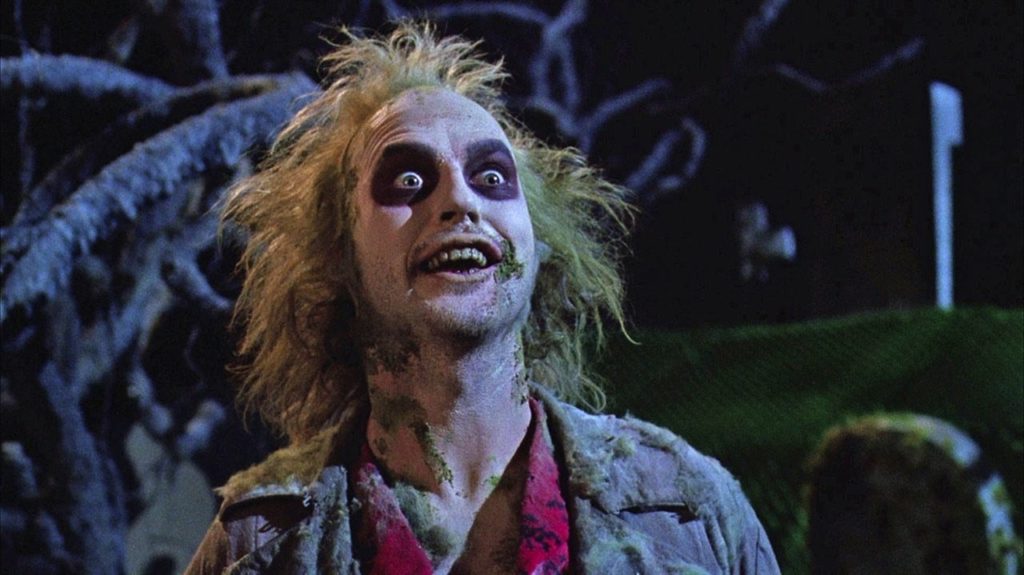 The film is due out on September 6, 2024, taking a spot that was previously held by Marvel Studios' Blade reboot. Blade is still currently set on that date, but due to the ongoing writers' strike, the production has been put on pause, and the film will likely have to be pushed back again.
What do you think of this latest casting news for Beetlejuice 2? Do you like how things are shaping up so far? Do you think Warner Bros. waited too long to start making a Beetlejuice sequel, or are you happy it's finally happening now? Let us know what you think about the news on The Illuminerdi Twitter account.
SOURCE: The Hollywood Reporter
KEEP READING: She's Back! Wednesday Addams Gets A Thrilling Season 2 Announcement!