Up until now, HBO Max's Love and Death has been a solid retelling of the Candy Montgomery case with an added extra of social commentary and an exploration of the character that not many writers not named David E. Kelley would be willing to do. The case was all over the media back then, and it would have surely taken up the world by storm today, so it would have been fairly easy for a writer to just adapt what happened and let the intrigue of the case be the main driving force behind the narrative.
MORE: The Little Mermaid – Javier Bardem Unveils How Parents Learn Real Love From Their Children
But Kelley went a bit further than that, and used his dialogue and scene compositions to ask questions to the audience, and mostly to himself — why did this happen? That is essentially the underlying question behind every major plot beat of the story, and it's not intended to be answered by the facts, but instead, it's more of a psychological question. What led a human being to do this?
Love and Death Episode 6 Deviates From The Trend Established So Far
The sixth episode of Love and Death, titled "The Big Top" and now available to stream on HBO Max (or Max, as it's soon to be called), is pretty much a straight-forward retelling of the trial, though clearly from the point of view of the defense in terms of how the screenplay is structured and the whole pace of the episode.
Tom Pelphrey returns as Candy's lawyer and does a fantastic job in the episode, which he practically leads. Jesse Plemons, as it's become the norm over the past couple of episodes, has what can almost be described as a glorified cameo, and even Elizabeth Olsen takes a backseat this time. After all, the majority of the 45-minute runtime (a bit shorter than usual) is spent on the court, where she is not really a protagonist.
RELATED: The Mother Review: Jennifer Lopez Goes Hunting for Her Estranged Child in Another Forgettable Action-Thriller
Clark Johnson directs once again, and, much like what happened with Netflix's The Mother, I almost wished the Kelley/Johnson team would flip the script and give us something unexpected but that builds on top of the narrative established so far whenever the story becomes rather simplistic. In this case, we could have focused the episode on Pat's point of view — Candy's husband, who we've barely spent any time with throughout the series, is asked by his wife and her team to not go into the courtroom.
Love and Death Could Have Added More Depth To Its Secondary Characters
Pat's role in the new episode is practically restricted to asking Olsen's character a couple of times if he could go attend the trial. But how all of this is affecting him remains an open question at this point, and we as an audience are forced to draw our own conclusions based on how he reacts in the background when certain information is provided.
He's forced to watch the trial on TV, and a good way to tell that without using the clichéd way of shooting a bunch of reporters outside the courtroom would have been to watch the trial through his eyes watching it from his couch. We don't have to spend the entire runtime there, but it would have been a way to add actual story on top of the real-events narrative.
RELATED: Love and Death Episode 5 Review: Beginning to Understand a Maniac
Another character we get to spend some time with, but that could have been more fleshed out, is Tom Pelphrey's Don, who has some really good moments in the episode, especially while arguing his case. But the truth is that a lot of questions about his character are still left somewhat unresolved. How does he feel about representing Candy when he knows everything that happened? Why did he take on the case even though he initially was adamant about Candy looking for another, more experienced lawyer? What is his connection to her?
All of this is something that a movie might have gotten away with not answering or even being ambiguous about, but the point of having this story as a TV series is precisely that we will have time to explore these questions a bit further.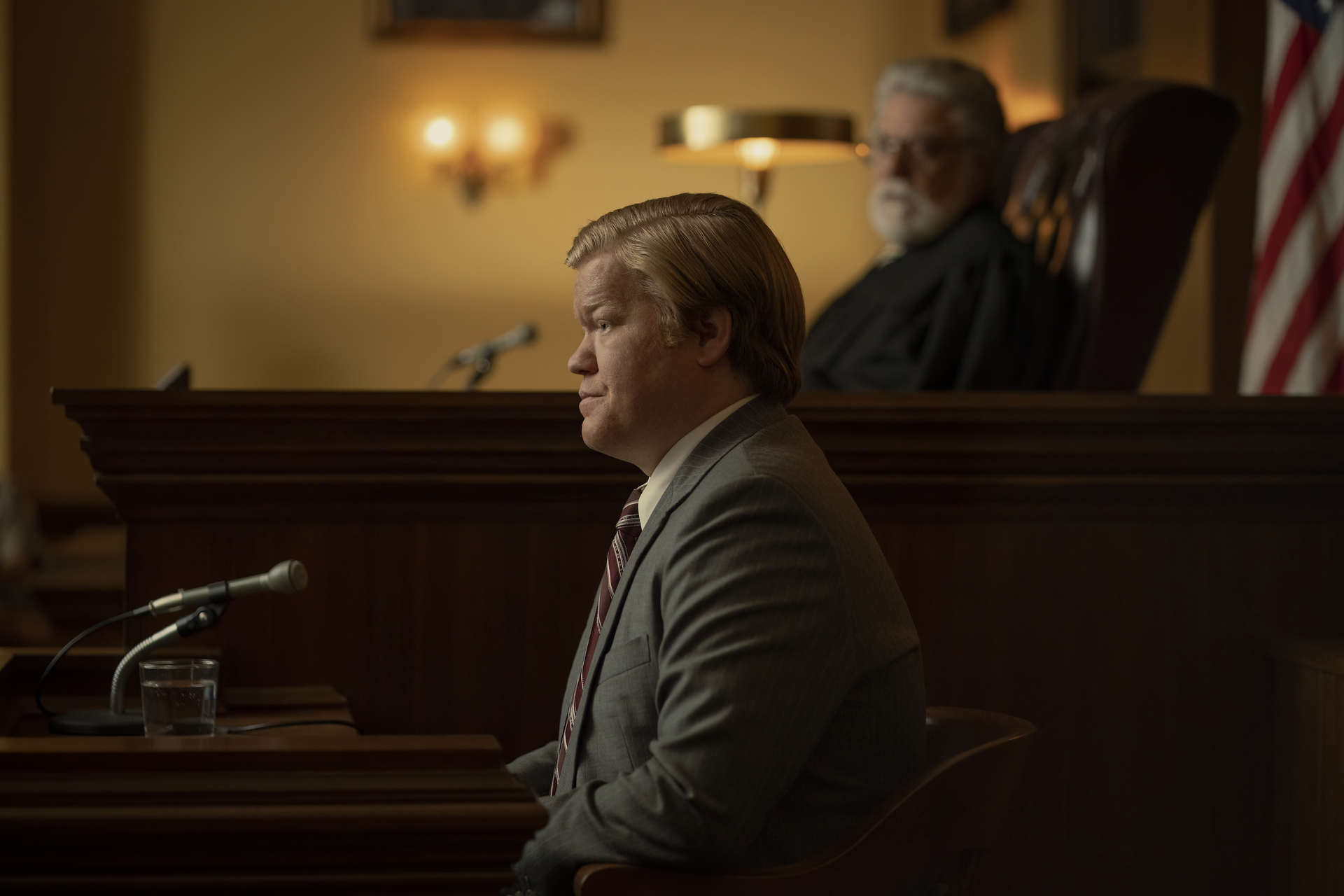 Overall, episode 6 will probably work very well for true crime aficionados, as it is essentially a documentary about that trial, but as someone who isn't as interested in that aspect of the show and would like to dive deeper into the characters and their motivations, I was a bit disappointed.
Have you seen the latest episode of Love and Death? If so, what did you think about it? Are you excited about the Love and Death finale coming up next week? Let us know your thoughts on the new episode and the series overall on our social media, and stay tuned for our final review!
KEEP READING: Superman Legacy: Top Contenders For The Bold 2025 Reboot Cast Have Been Revealed