Dwayne "The Rock" Johnson announced on Thursday that a new Fast and Furious live-action film is in the works at Universal Pictures, with him starring as Luke Hobbs. In his social media post, he also announced that his feud with Vin Diesel is now over, opening the door for him to return as Luke Hobbs in "a fresh, new chapter & set up" that will precede Fast X: Part II.
The Rock returned to the Fast and Furious franchise earlier in May via a post-credits sequence in Fast X. He had sat out the ninth installment after on-set disagreements with Diesel while filming The Fate of the Furious, and later starred in the franchise spinoff, Hobbs and Shaw.
THE ROCK WILL STAR AS LUKE HOBBS IN NEW FAST X SEQUEL
According to The Hollywood Reporter, the new film is not the second chapter in the franchise-ending trilogy that was started with Fast X. (Fast X – Part Two, or however it will be called, is targeting a 2025 release; Louis Leterrier is coming back to direct.) It's not a sequel to the aforementioned Hobbs and Shaw either, but rather a film bridging the gap between Fast X and the next chapter in the main saga. More specifics are being kept under wraps, so make of that what you will.
RELATED: The Rock Has Met With James Gunn and Black Adam is Gone…For Now
As far as other cast members go, THR is hearing that members of the main crew are expected to show up, though knowing The Rock, this will certainly not be an ensemble piece, but rather one headlined by him. However, it seems like Vin Diesel will not act in the film, according to THR, but the door is being left open for him to appear in future installments. It's also not mentioned, but it appears highly likely that The Rock will also appear in Fast X – Part Two.
Chris Morgan, a longtime writer on the franchise who penned installments 3-8, as well as Hobbs and Shaw, has already written the script. He will be producing via Chris Morgan Productions. Johnson is also acting as a producer via Seven Bucks Productions, along with Hiram García and Dany García. Jeff Kirschenbaum is producing for Roth/Kirschenbaum Films, and Neal Moritz for Original Film. And last but certainly not least, Diesel is also producing via One Race along with his sister, Samantha Vincent.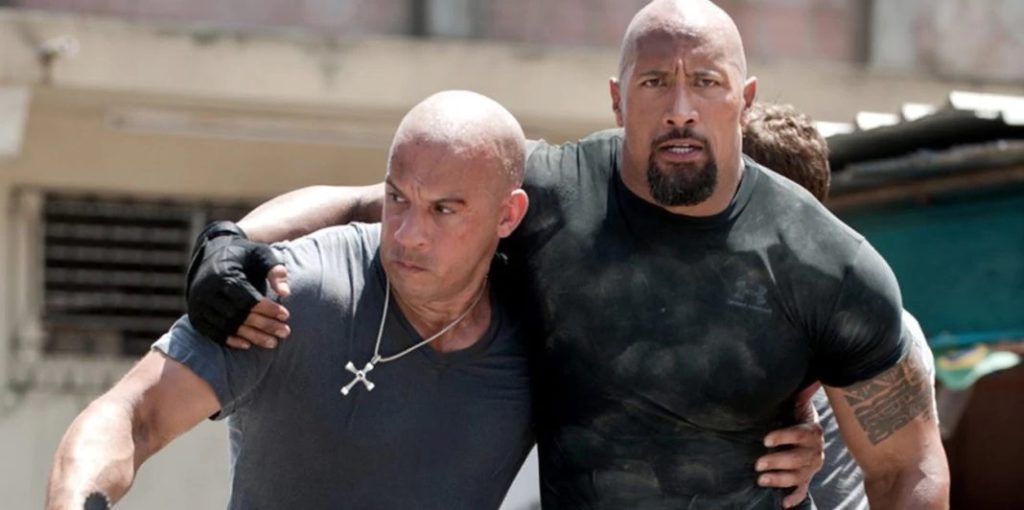 Diesel's involvement is certainly a proclamation that at least these two have agreed to get paid, do business together again, and stop fighting. The Hollywood Reporter lists him as a producer and not an executive producer, which in the film industry means he will have an actual job when it comes to putting the film together, and will likely have to go back and forth a lot with Johnson on day-to-day operations.
It's very possible, though, that he's getting credit due to his current contract with the studio, which might force Universal to make him a producer on any Fast and Furious film they want to make from now to eternity. The Rock insisted that they've buried the axe on his social media post, writing, "Last summer Vin and I put all the past behind us. We'll lead with brotherhood and resolve – and always take care of the franchise, characters & FANS that we love."
RELATED: Live-Action Moana Film: The Rock announces the reimagining of the 2016 classic with a heartwarming video
DWAYNE JOHNSON IS BACK TO MESS WITH THE HIERARCHY OF POWER OF THE FAST AND FURIOUS FRANCHISE
Make no mistake, it is no coincidence that Johnson was let go from DC Studios after Black Adam severely underperformed and James Gunn and Peter Safran were anointed co-CEOs of DC Studios just a few months before his return to his biggest role yet was announced. You can clearly connect the dots between Johnson's failed attempt to make an almost hostile takeover of the DC franchise last year, and then Disney announcing a live-action Moana reimagining and a post-credits scene that was likely shot two months ago.
The only element in this that might suggest it's been in the works for longer than it seems is the fact that the report says the script is already done. Now, this could be semantics, and simply a case of Morgan having started the script, which would be unlikely with the current climate of an ongoing labor strike with the Writers Guild of America (WGA) against the Alliance of Motion Picture and Television Producers (AMPTP).
RELATED: THE ROCK SEEMINGLY ADDRESSES HIS RECENT DC FAILURES
It could also be Universal leaking that the script is already "done" just for optics. It could also be a repurposed Hobbs and Shaw sequel script. Or, perhaps most likely, a product of Johnson realizing weeks before Black Adam came out that his time as the Man in Black could be over very soon and starting to negotiate with Universal regarding a comeback to the Fast and Furious family.
Who knows how this actually came together, but one thing is clear. Johnson likes to be the central star over the team player in an ensemble. Whether the feud with Diesel is really over or not, we don't know, but with these two big egos working together again, it would seem to be only a matter of time before more clashes appear. Remember how Diesel caused longtime Fast and Furious director Justin Lin such a headache that he decided to depart Fast X ten days into filming because he couldn't stand it anymore?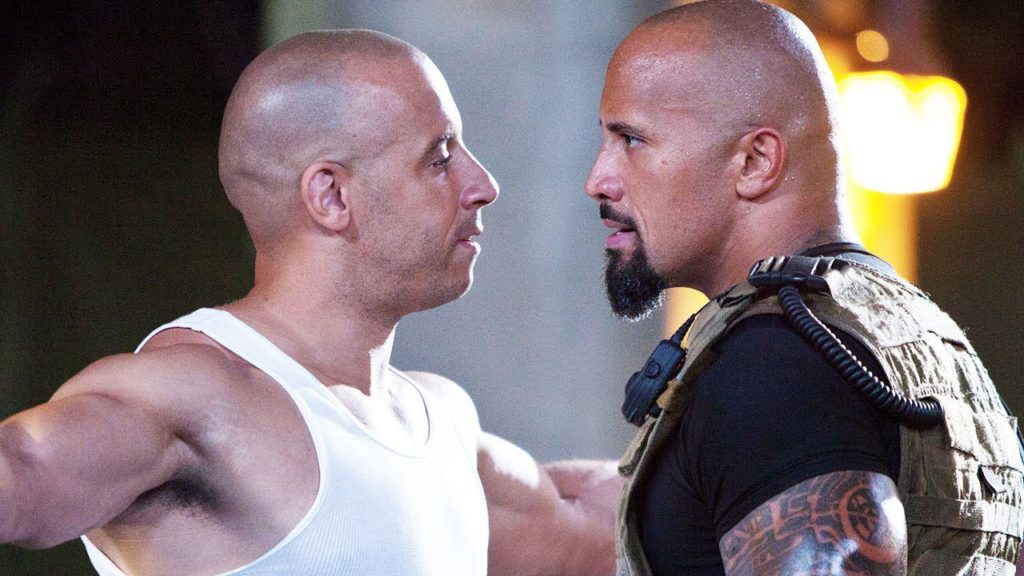 But what do you think about Dwayne Johnson returning in a new Fast and Furious film? How do you think it's going to connect to the Fast X story? Where do you think the sequels will go next? Are you a bit cynical about Johnson's return too? Let us know on our social media, and stay tuned for more!
KEEP READING: Fast X Review – The Family Proves It's Always More Fun to Make a Mess
SOURCE: The Rock's Twitter