Another day, another Agatha: Coven of Chaos update. What began as a "They're doing what now?" series when it was first reported in the fall of 2021 has turned into one of the biggest mysteries in Marvel Studios' upcoming schedule of Disney Plus series. We reported recently on certain rumors about Agatha Harkness being bisexual and married to Aubrey Plaza's mysterious character; well, there has been some development on that front now, in addition to more details provided elsewhere.
Update on Aubrey Plaza's Character and Her Relationship With Agatha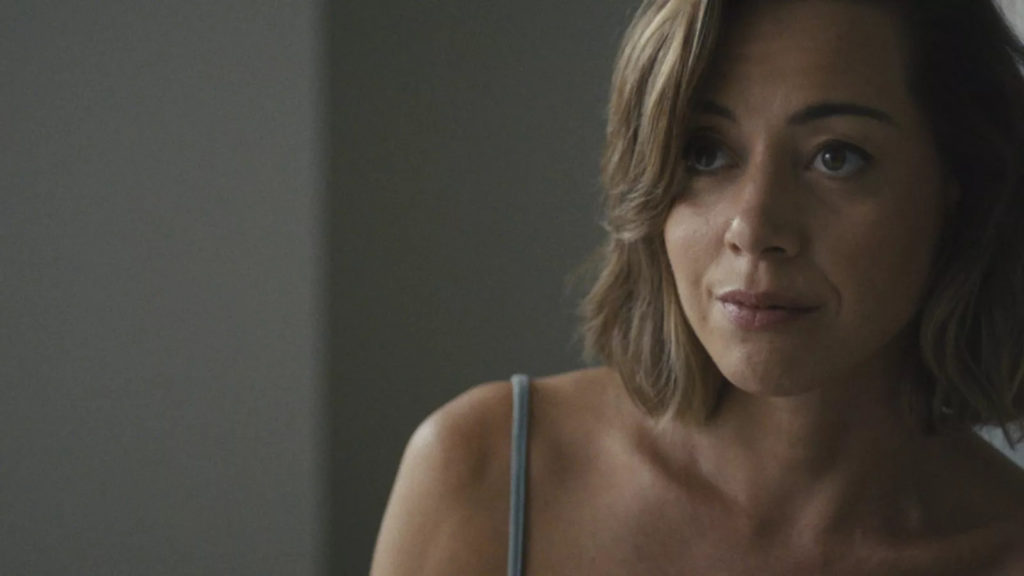 Perhaps one of the biggest mysteries at this point going into Agatha: Coven of Chaos is the identity of Aubrey Plaza's character. Some reports out there are saying that she will be playing Death, while other social media scoopers affirm she will be a Green Witch. What most reports seem to agree on is that she will be a part of Agatha's coven of witches, along with Patti LuPone's character.
Well, here to add even more fuel to the fire, The Cosmic Circus, is saying that according to sources close to the production, Aubrey Plaza will be playing an original Marvel character, similar to G'iah in Secret Invasion, who had ties to the comics but was not created on the printed page. So that probably rules out Death.
RELATED: Coven of Chaos Rumors: Agatha Will Be Bisexual and In Relationship With This Mystery Character [SPOILERS]
Meanwhile, the scooper by the alias @CanWeGetToast on Twitter posted an update on the character's relationship with Agatha — apparently, she will be "Agatha's crazy and obsessive ex". This is something I myself speculated on the previous story (link above); if the two are still married, why would Agatha be by herself in Westview? The "crazy and obsessive" part was something I also brought up as a possibility, or rather something that would be really cool to see. If you are gonna hire Aubrey Plaza, why wouldn't you let her go nuts?
The Cosmic Circus also confirmed in their story that the series will explore the beginning of their relationship, as well as how it was affected by Agatha's decisions in 1693 (remember the flashback we saw in WandaVision?) Apparently, this will be a big part of Plaza's arc.
Agatha's Son and That Menacing Bunny
The bulk of the story by The Cosmic Circus, however, was dedicated to someone else. In Marvel Comics, Agatha Harkness has a son by the name of Nicolas Scratch — the character, according to the website, will be appearing in the series. However, they decided not to provide any further details as that would spoil major details from the show; despite that, though, they are hinting that he will be the son of both Agatha and Aubrey Plaza's character.
RELATED: Daredevil: Born Again Rumored To Be Divided Into 2-Part Epic
Finally, if we look back at WandaVision and the moment in episode 7 when it was revealed that Agnes was in fact the evil witch Agatha Harkness, we might recall that she was petting a small rabbit, who went by the name of Señor Scratchy. Well, according to The Cosmic Circus, that is not Agatha's son, despite what the name might imply, but rather another demonic entity she found long before her arrival at Westview — a story that will be told in Coven of Chaos.
When is Agatha: Coven of Chaos coming out?
Kevin Feige originally announced a winter 2023/2024 release date for the show, but things have changed a lot since then (all 2023 series were pushed at least a few months, if not out of the year entirely). Despite that, Coven of Chaos managed to stick to its production schedule and finish before the actors' strike was announced, and at a time when the writers' strike didn't affect it very much (unlike Daredevil: Born Again or Wonder Man).
RELATED: Daredevil: Born Again Rumored To Be Divided Into 2-Part Epic
For that reason, it seems likely that Marvel will stick to a 2024 release date, and we speculate it will happen in the first half. For now, they are closing the year with Loki and Echo in late November, and they have Ironheart in post-production, ready to fill in the Disney Plus void in between Skeleton Crew and The Acolyte. We wouldn't be surprised that Agatha came out after that, towards the beginning of the summer. That would also give more time to Born Again to come out in the second half of the year, perhaps after Andor season 2 ends its 12-episode run.
What do you think about this latest update on Agatha: Coven of Chaos? When do you think it will come out? Do you have any predictions for Aubrey Plaza's character? Let us know your thoughts on our social media, and stay tuned for more!
KEEP READING: Special Ops: Lioness Episode 3 Review — Zoe Saldaña Elevates Taylor Sheridan's Writing
Source: The Cosmic Circus