Fear not, musical-loving world. Young Frankenstein is coming. If you are like me, you live, breathe, and dream musicals. By the time I was 3, I was belting (horribly) to "Think of Me" from Phantom of the Opera. Not to mention, one of my favorite memories growing up was when my family would hop over to the Pantages to see a range of stories come alive through song.
However, if you are like me, you also know that tickets for these shows don't always come cheap. Plus, sometimes it just comes down to location. That is why I have always been a HUGE advocate for more and more musicals making it to the TV world.
Every now and then, PBS, Disney and MTV stepped up to record live showings or even record concerts of popular musicals. But after MTV did Legally Blonde: The Musical in 2008, the live TV musical world dried up for awhile. That was until 2013, with NBC announcing The Sound of Music Live. Since then, we have seen more and more of hit musicals grace our televisions. Including hits like Peter Pan Live, Rocky Horror Picture Show, Hairspray Live, The Wiz Live, Jesus Christ Superstar, Grease: Live, and even Rent.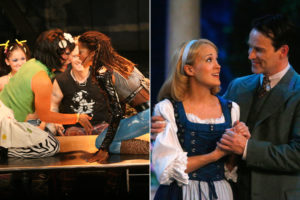 While it was great to see the genre I love thrive, it was torture to sit through some of these productions. The biggest issues companies like NBC, ABC, and Fox face when doing these shows is that they shoot for the big names and not so much for who really fits the role. For example, Carrie Underwood as Maria Von Trapp or Shaggy as Sebastian. And while we have sat through some real duds like Peter Pan Live, we have also been gifted with some amazing productions like Hairspray and Grease.
No matter whether the show was a flop or a hit, every year Broadway fans were excited to see what was next on the list. I know that I personally will watch any musical production on TV even if it's trash, just to support the community in hopes we can see more in the future. The issue was that 2019 was a dry year, and fans started to wonder why. Could it be the flops outweighed the good productions? Were production companies tired of investing the money and energy into these shows? Putting on a live show is NOT an easy task. And it's important to also note that musicals and Broadway are sometimes a harder ticket to sell compared to a book adaptation or an original show.
So, as months continued and no news was released regarding any new TV live musicals, fans started to assume our time had passed. Sure, we might get something like The Little Mermaid Live, but the big productions we have come to expect would be no more.
THAT WAS UNTIL TODAY! ABC stepping up their musical game has announced Young Frankenstein Live will air this fall. They entered the arena this year with The Little Mermaid musical and saw amazing success to the tune of 9 million viewers.
The great thing about choosing this musical is that it has potential to be a real success and help bring back the annual Live Musicals. The first reason is simply that Mel Brooks is a legend and basically every musical he has produced is gold, making Young Frankenstein one of my ULTIMATE favorite musicals. The second reason is that Young Frankenstein connects two fan bases together, meaning they have a higher probability of having a huge turnout when it airs.
What's Young Frankenstein About?
Young Frankenstein (1974) originally is a classic comedy Mel Brooks movie, staring the one and only Gene Wilder. The movie was not a musical and therefore able to find a whole community of people that normally would dismiss the musical style. Then in 2007, Mel Brooks after seeing success with his adaptation of The Producers, brought us a musical version that was bigger and better than the movie. With stars like Sutton Foster, Megan Mullally, and Roger Bart the musical was an instant hit, being nominated 18 times over the 2008 award season.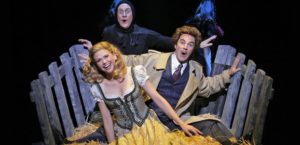 Other than the announcement of the show, no other information has been released. No cast, no date, no nothing! That means speculation is fair game and if I was to choose anyone besides Sutton Foster to play the role of Igna, it would be Dove Cameron. She absolutely shined in Hairspray Live, and she has the stamp of approval from Broadway Legend Kristin Chenoweth. Plus, she has a huge following from her years with Disney.
Only time will tell how this production will fair, but one thing is for certain the Broadway community is buzzing and bubbling with excitement. Who would you like to see cast in Young Frankenstein? Is there a show you hope gets the green light? Are you ready to do the Transylvania Mania?