Macaulay Culkin is ready to be a TV star.
Superstar producer Ryan Murphy, who I dub as the Aaron Spelling of this generation, made a casting announcement for the "tin" anniversary of American Horror Story.
Stars from AHS season 9, such as Leslie Grossman, Angelica Ross, and Billie Lourd will be returning, of course. And to the delight of longtime fans everywhere, both Evan Peters and Sarah Paulson will also be returning to American Horror Story. However, that wasn't the most fascinating news from Murphy's instagram post.
Ladies and gentlemen…
MACAULAY
FREAKING
CULKIN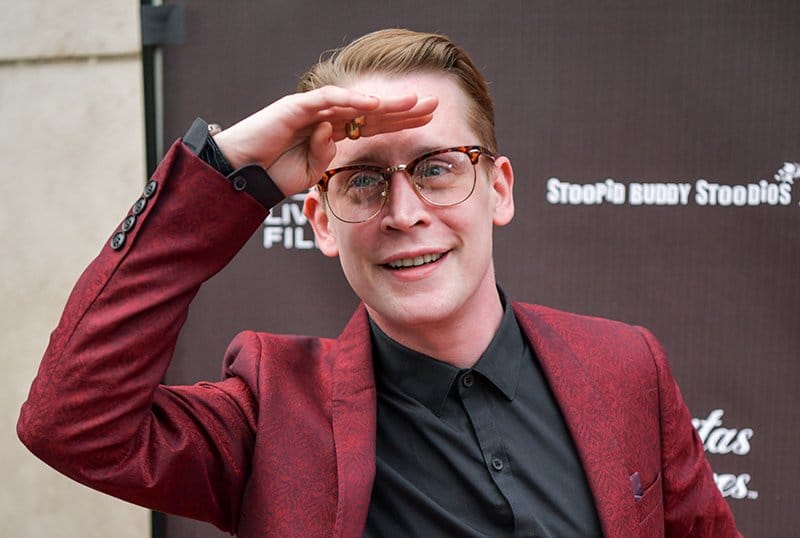 Just nonchalantly listed next to American Horror Story alumnus Kathy Bates. Ok, Ryan Murphy. You got swag.
RELATED: STEVEN SPIELBERG'S UNEXPECTED DEPARTURE AS DIRECTOR OF INDIANA JONES 5
Macaulay Culkin Restarts His Career In A Big Way
Although Culkin has appeared in a live action role here and there during the past decade, he has largely stayed out of the spotlight, preferring to do voicework and podcasting. The 39 year old actor has dealt with various highs and lows, from hardships with his parents to drug use that had the public worried for his health to his breakup with Mila Kunis to the death of his sister.
It appears now that he is in a better place and is not only ready, but encouraged to come back, to the mainstream.
….I enjoy acting. I enjoy being on set," he says. "I don't enjoy a lot of the other things that come around it. What's a good analogy. The Shawshank Redemption. The way he gets out of prison is to crawl through a tube of shit, you know? It feels like to get to that kind of freedom, I'd have to crawl through a tube of shit. And you know what? I've built a really nice prison for myself. It's soft. It's sweet. It smells nice. You know? It's plush." – Empire February 2020
The plot of American Horror Story season 10 is still unknown, and who knows if the beach setting is indicative of anything. The latest season should be releasing sometime this Fall and also stars Finn Wittrock, Lily Rabe, and Adina Porter.
How big of a role do you think Macaulay Culkin has this upcoming season, and what could the theme be? Let us know in the comments.