WILL STUDIOS AND VENDORS HAVE THE MEANS TO ATTEND SAN DIEGO COMIC CON?
Hollywood is effectively shut down. Gaming studios are shut down. Films have been pushed, cancelled, or are on hold, to varying degrees. Many were looking forward to a solid presentation and reveal for The Batman, whose production was also abruptly shut down after only a few weeks into filming. Disney may be looking to have one of the worst years in the past decade. No Time To Die was Sony's meal ticket for 2020. Supernatural's final season was interrupted and now they will have to film the last few episodes at some point later this year. All in all, what kind of San Diego Comic Con would we actually get?
RELATED: WARNER BROS TO STOP PRODUCTION ON THE BATMAN DUE TO PANDEMIC CONCERNS
I'm sure it will be one that those who long for the days before the film boom crave, but certainly not one that deserves a $300 price tag for a 5-day event. We've seen studios in the past pull out due to the cost of doing marketing for their content. I wouldn't be surprised if we wouldn't see all major publishers, studios, and outlets, pull out of the July event anyway.
IS IT SMART TO HOST A LARGE GATHERING IN A CONGESTED SPACE?
As mentioned in this post, the San Diego Convention Center is serving as a makeshift center for the homeless. It's a smart and generous play. Let's just say, for argument's sake, that this pandemic passes by the time we hit June. After clearing out untold thousands of quarantined homeless and then sanitizing the convention center from top to bottom, is it really smart of CCI to then have an event that draws over 100,000 people to downtown San Diego?
We saw what happened when China tried to open 600 movie theaters. They shuttered several days later once infection rates started rising once again.
"Con-Flu" is already a thing amongst the con-going community. Can you imagine if this wholesome event became the center of controversy for triggering another spike of infections? I will tell you that no studio, or viable company would put their stars, and personnel in that position.
COMBINE WONDERCON AND SAN DIEGO COMIC CON
Wondercon has been pushed to an undetermined date later this year and San Diego Comic Con is in limbo. It would be smart for CCI to combine both of their annual events and schedule it for late Fall. Call it San Diego Wondercon.
Most of what was being promoted or premiered for Wondercon may have already lost its relevance. Trust that it pains me to even push for this. I've attended SDCC for the past 7 years, stayed downtown, scored invites to the best parties, premieres, and interviews. However, the faster we adhere to shelter-in-place orders and try not to jump into the way things used to be prematurely, the faster we can find a new normal and revive convention season.
SAN DIEGO COMIC CON 2020 NEEDS TO BE CANCELLED.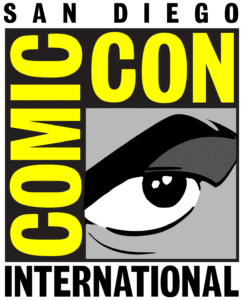 What do you think about the near future of San Diego Comic Con? Do you think they should just cancel it and come back strong in 2021? Let's talk about it in the comment section and on our social media!