Star Janelle Monae details how she has been campaigning to take on the role of Storm with the Black Panther cast.
Marvel Studios has earned a reputation for having one of the most intense processes for casting roles of any major studio in the business today. After matching some of the most high-profile superhero roles, with the absolute perfect actors and actresses time and time again, the studio now has Hollywood's elite throwing their own names in to potentially play the next big hero.
Kevin Feige and his team are going to be even busier than normal over the next few years casting for multiple new franchises, most notably the X-Men and Fantastic 4 characters recently acquired in the Fox/Disney merger. Although both franchises have been adapted on screen and have included excellent performances in the past, it appears that the Marvel team is taking their time to make sure the new characters are done right. There are already a number of high-profile actors and actresses letting the world know they want in on some of these new roles, and a new one has just been revealed as well.
Janelle Monae Is Brewing Up A Storm
In a new interview with Empire, Grammy award nominated singer/songwriter/actress Janelle Monáe spoke of wanting to take on the role of Storm when the X-Men are rebooted in the MCU. She discussed meeting with Black Panther director Ryan Coogler, as well as stars of the film like Chadwick Boseman, Michael B. Jordan, and Lupita Nyong'o, while she was working on her new album Dirty Computer in Atlanta at the same time as they were filming the movie. When asked if they had discussed her joining on for the sequel, she gave this insight:
I definitely have thrown it out there. One of my dreams has always been to play Storm. I don't know if she comes in Black Panther, but it would be a dream to have her in it. I don't know where they are with that. A lot of women have played Storm and they've done an exceptional job, and I would love to be in that line of artists and get to do Storm justice.
Janelle Monáe has spoken on multiple occasions about her desire to play Storm whenever she is brought into the MCU, and the upcoming Black Panther 2 could very well be a great place to introduce the character. For a short time in the comics, Storm and T'Challa were a married couple ruling over Wakanda together, and it would be interesting to see if the MCU takes that same route for the upcoming sequel.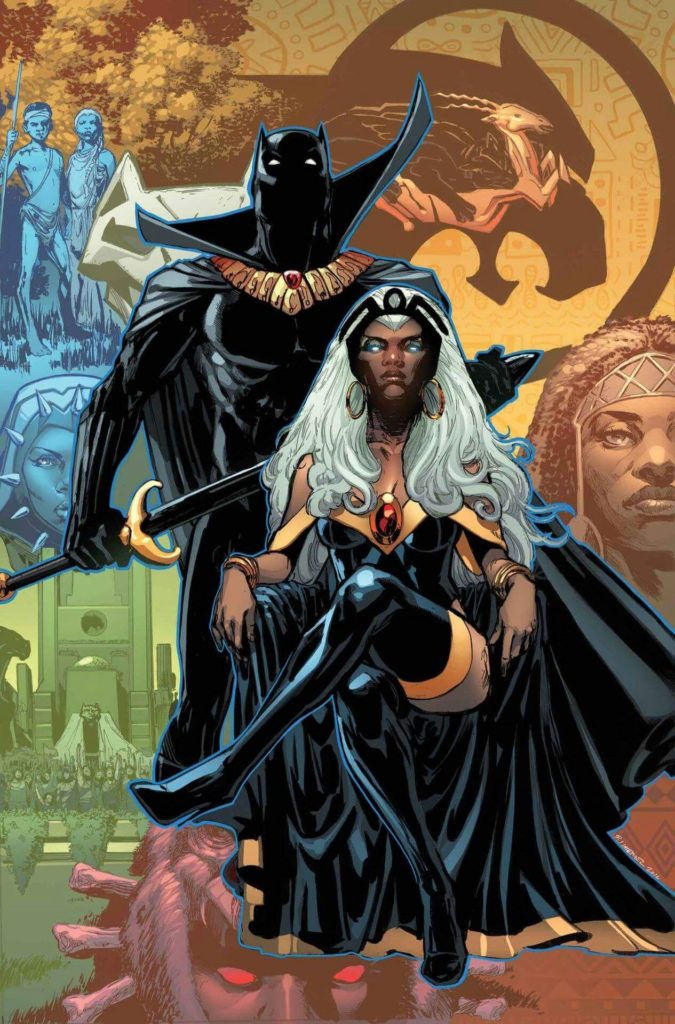 Besides her impressive musical career, Janelle Monáe has recently joined in the world of acting with roles in critically acclaimed films such as Moonlight and Hidden Figures in 2016 and the upcoming sci-fi thriller, Antebellum. She would also be the second actor from Moonlight to make a splash in the MCU, after two-time Oscar winner Mahershala Ali found himself leading a new Blade film in the earliest stages of production with Marvel Studios.
KEEP READING: HAUNTING NEW TRAILER FOR ANTEBELLUM REVEALS THE SECRET HORROR IN BLACK TIME TRAVEL
Black Panther 2 is currently set for worldwide release on May 6, 2022, and there is no definitive timeline for when Storm or the rest of the X-Men will make their arrival.