Since the announcement of Disney+, the company has steadily released new information on upcoming content exclusive to the platform and among them is the classic comedy, Three Men and a Baby. The most recent news regarding the project is that Zac Efron has been cast in the film. While there hasn't been any word on the character he's expected to play, we assume he'll be one of the three titular men in the movie.
The original Three Men and a Baby (which was also a remake of a French film Trois Hommes et un Couffin) starred Tom Selleck, Steve Guttenburg, and Ted Danson. So far we only have word on the casting of Efron, but it's possible we may be hearing additional casting news soon to garner interest in the trio of men to lead the movie. Of course this won't be the first time Efron would be in a Disney led project. Efron famously starred in the popular High School Musical movies and while he's enjoyed considerable commercial success since his time with the mouse, this will be his first project with Disney since then.
Zac Efron Is a Good Fit For Three Men and a Baby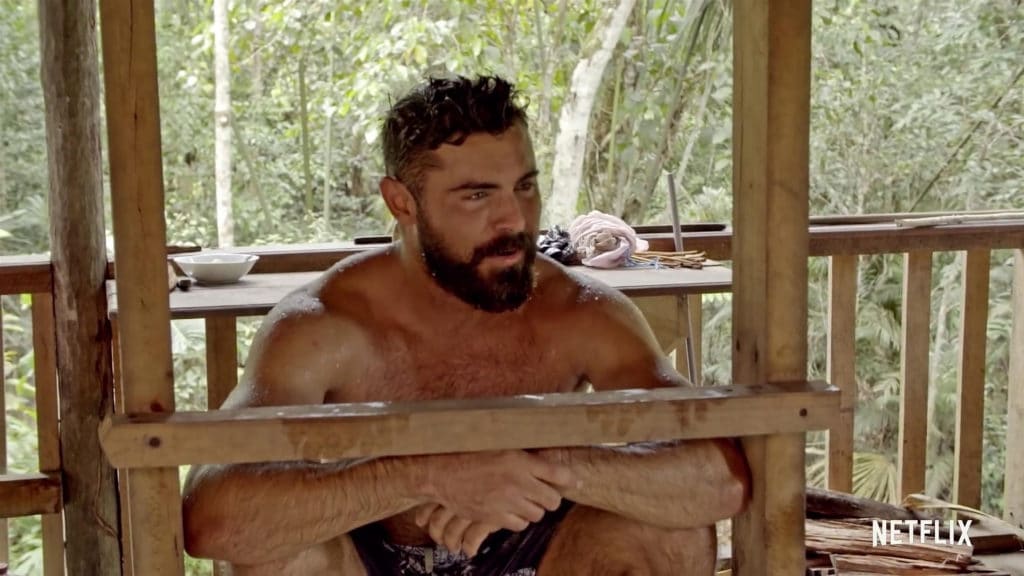 Three Men and a Baby follows the story of three bachelors who live together and share a love for parties and women. One day a baby arrives on their doorstep and of course the men have no idea how to care for her. Meanwhile there's also a misunderstanding with some drug dealers, and chaos ensues. It's not hard to imagine Zac Efron in a movie like this, especially since we've already seen him display some fatherly affection in 17 Again, back in 2009. It will be interesting to see who else gets cast, and how the story will be updated to reflect the times.
RELATED: BILL AND TED FACE THE MUSIC MAKES A MOST EXCELLENT EARLY MOVE TO AUGUST 28
Zac Efron of course has been a big seller for projects since his rise to fame in High School Musical. He's had quite a successful career so far in a wide variety of projects. He's most recently been praised for his portrayal of Ted Bundy in Extremely Wicked, Shockingly Evil and Vile as well as his travel and wellness show on Netflix Down to Earth with Zac Efron. He already has another travel show coming out this year on Quibi called Kill the Efrons, but it doesn't look like he's looking to slow down any time soon.
There's always a bit of reluctance with a number of people when there's a remake of a beloved classic. And the original Three Men and a Baby is well-loved by many people, after all who could replace Tom Selleck and Ted Danson? Not to mention the fact that the film was directed by Star Trek's Leonard Nimoy. However, as times change, there is always room to love and appreciate an original work of art while still enjoying a new modern interpretation. And if Zac Efron is involved, it's sure to at least be an entertaining new take.
How do you feel about the Disney remaking Three Men and a Baby? Are you excited to see Zac Efron as a father-figure again? Who would you cast as the other two men? Who do you think that they should get to direct the new comedy? Let us know all your thoughts in our comment section below or let's discuss with The Illuminerdi community on our social media!
KEEP READING: SETH ROGEN EXPLAINS HOW MCU MOVIES ARE THE COMEDY MOVIES OF THE ERA