The AVA 4K wirelessHD Touchscreen is an ultra-light wireless touch screen with zero lag, zero quality loss, and no need to pair with Bluetooth.
InnLead Limited, developers of innovative tech products worldwide, is focused on bringing unprecedented experiences to empower our personal and professional lives with their innovative technology. They are set to start 2022 off with a bang with the AVA 4K wirelessHD Touchscreen! This magnificent piece of tech boasts zero latency, lossless video quality, and no need to pair with Bluetooth for touchback.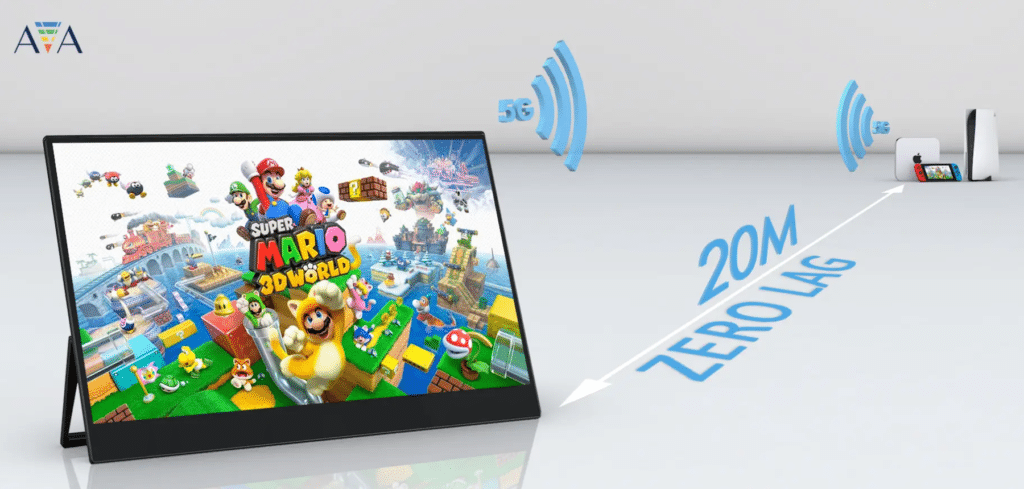 AVA is said to surpass other like products with the most advanced wirelessHD touch technology that is functional up to 20 meters (65.6 feet) away. It utilized 6g mm-Wave technology to provide an exceptional wireless touchback experience without Bluetooth. On top of that, the 5G mm-Wave technology is built-in so users do not have to rely on their carrier's 5G signal at all.
To add a cherry on top, the Ave 4L wirelessHD will come packed with AVA's advanced docking transmitter. The dock connects to devices via USB-C and will transmit directly to the touch screen providing a lagless wireless experience. You can check out the product in the unboxing and function video from InnLead below:
AVA 4K wirelessHD Touch Screen Unboxing Video
As seen in the video, the Touchscreen is easy to use and has many applications. You can use it to clone a screen, extend your desktop, connect your game console to, and do whatever you do with an extra screen/monitor. The touchscreen application also gives you a lot of other options, particularly for artists.
RELATED: Tomb Raider Trilogy is FREE on the Epic Game Store Until 1/6
The AVA 4K wirelessHD Touchscreen Kickstarter campaign will begin in February 2022 and already has a lot of interested backers. For more information head over to AVA-InnLead's site. We also provided the features image below:
What do you think about AVA's dynamic new wireless touch screen? Will you back the project on Kickstarter? Do you already know how you'd make use of it? Let us know what you think in the comments below and share all your tech thought with us on Twitter and Facebook.
KEEP READING: Space Force Countdown To Hilarious Season 2 Premiere has Begun