Marvel Studios' Black Widow was supposed to do many things: start off Marvel's Phase 4, take the MCU into darker and seedier directions, introduce new characters, and give Natasha Romanoff her long-awaited solo adventure. 
While it achieved all of these goals to varying degrees, Black Widow also landed Disney in some scalding hot water when COVID led the studio change its theatrical-only release plan to a dual release on Disney Plus Premiere Access, violating Scarlett Johansson's contract, angering Marvel head Kevin Feige, and leading to a court battle with Johansson – who had lost an estimated $50 million because of the releases strategy. 
RELATED: THE FLASH STAR GRANT GUSTIN SIGNS ON FOR A NINTH (& LIKELY FINAL) SEASON
While Disney settled the dispute with Johansson in October 2021, people haven't forgotten the events. Now ex-Disney CEO Bob Iger has broken his silence on the Black Widow matter for all to hear. 
Bob Iger Talks Black Widow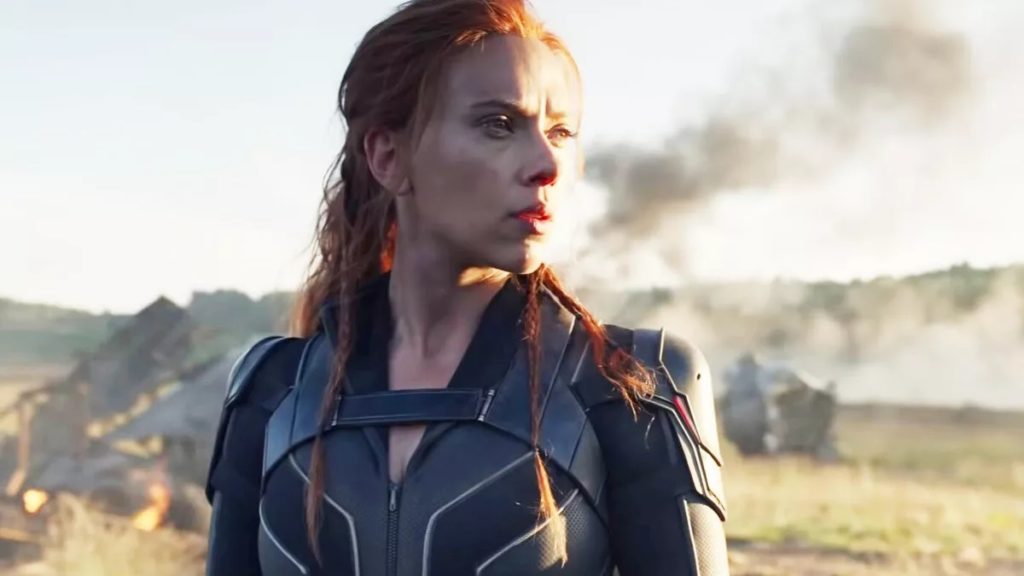 When asked about the Black Widow situation by the New York Times, Iger, who's known for his relationships with talent and creatives, had the following to say about the future of film, Johansson and technology's impact on the cinematic landscape:
"That's a very good question. Rather than be specific about her, who I like a lot personally, and I think she's really talented. Everything is changing really fast. It's incredible what technology is doing to disrupt existing businesses, business models, business practices, including how people get paid. All of a sudden, we get to a point where digital media really transforms the movie business."
The issue of theatrical vs streaming releases is still hotly debated.  Though many theaters are open again and franchise films such as Spider-Man: No Way Home and Scream have seen success, many people are still uncomfortable going to theaters and would much rather watch Hollywood's newest output from the comfort of their couch.  This has created a previously unprecedented issue wherein Hollywood contracts that stipulate a star's pay is dependent upon a film's box office performance may become obsolete within the next few years.
Iger also stipulated that, even if COVID hadn't occurred, the increased prevalence of streaming would have happened regardless:
"And many films, which at one point— and we can put Covid aside, but at one point would have just gone through that process. Go to the big theater first, and then they immediately go to streaming. They skip all those steps."
Iger speaks of sweeping change across the movie business after a lengthy career of sweeping changes under his leadership of Disney.  He initiated the buyout of Pixar and Star Wars, expanded the Marvel Cinematic Universe to the juggernaut it is today, and helped launch Disney Plus.  However, when pressed about how this shift is impacting the industry, Iger stated:
"So there, the digital streamer— Netflix or Disney— typically is paying a flat fee for the film, right? And then, it stays on that platform sometimes forever, meaning it doesn't have any other life. So the revenue that is associated with it, one, is very different in terms of where it comes from. But two, it's not like there's direct revenue attributed to that film… So the whole industry right now is struggling to contend with how people are paid in this new world order. And what was happening with Scarlett was that there was a— first of all, Covid was really disrupting what already was a business that was being disrupted.
Regardless of the reason behind the decision to make Black Widow a dual release, Iger says it has created great tension between the company and the talent,
"And so first, the decision was made to delay, delay, delay, then ultimately, the decision was made to skip the movie theaters, then go directly to service. And obviously, that created tension."
That tension can be seen all across Disney talent, with Emma Stone considering a suit for the dual release of Cruella before agreeing to star in a sequel to it, as well as Pixar workers' recent disgruntlement with Turning Red (which was initially meant to serve as Pixar's return to theaters) being switched to a Disney Plus-only release at the last minute without anyone being told ahead of time.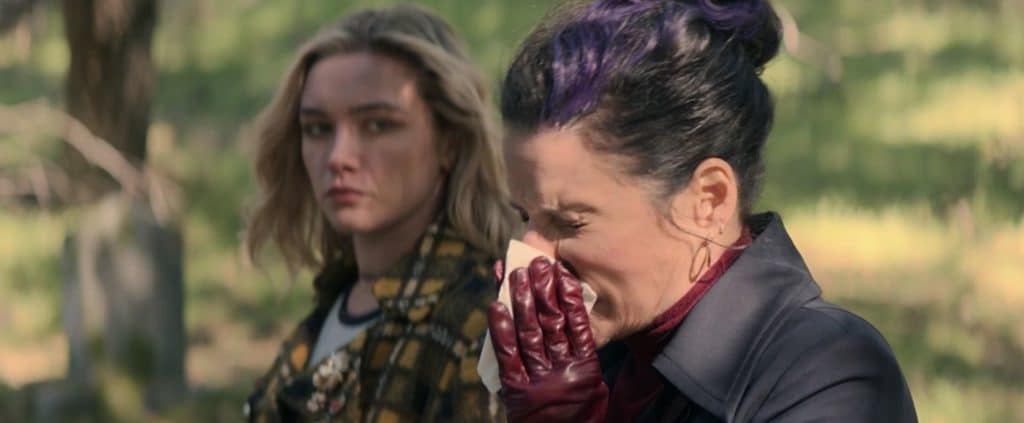 While Iger is no longer the Disney CEO, his remorse regarding the Johansson lawsuit and thoughts on where the industry is heading give some closure to her case, albeit creating uncertainty for how other similar cases like it may be handled if and/or when they occur.
What do you think of Bob Iger's comments regarding the Black Widow lawsuit? Is a dual-release model the future of blockbuster releases?  Did you see Black Widow at home or in theaters, both? Let us know in the comments below and on our Twitter.
KEEP READING: SEBASTIAN STAN EXPLAINS WHY HE LOVES BLACK WIDOW AND WANDAVISION SO MUCH
Source: New York Times