The Adam Project looks like astonishing family-friendly fun.
Ryan Reynolds and Sam Levy team up once again to bring us The Adam Project. The Free Guy duo is bringing us a time-traveling sci-fi adventure that features Ryan Reynolds meeting a younger version of himself, and his parents are Mark Ruffalo and Jennifer Garner, who haven't shared a project together since 13 Going on 30! Plus sci-fi veteran whose films have the highest total box office ever, Zoe Saldana, also stars in it. No matter how you look at it, this movie looks good. Watch the trailer below and see for yourself.
The Adam Project Official Trailer
Epic sci-fi action that is clean enough for children, but intricate and masterfully choreographed to awe all ages. Wit and charm that is clever and hilarious for everyone. Incredible cast with a brilliant young new star. The Adam Project really does appear to have everything. It looks like a modern-day Spielberg masterpiece akin to E.T.. All the pull quotes in the trailer seem to point to that as well. Personally, I want to know how they explain the disintegration of the bad guys and what their tIme travel rules are.
RELATED: The Mind-Blowing Everything Everywhere All at Once Releases in 1 Month
The Adam Project premieres on March 11, 2022, exclusively on Netflix. Continue reading below for new images, key art, and production info from Netflix.
New Images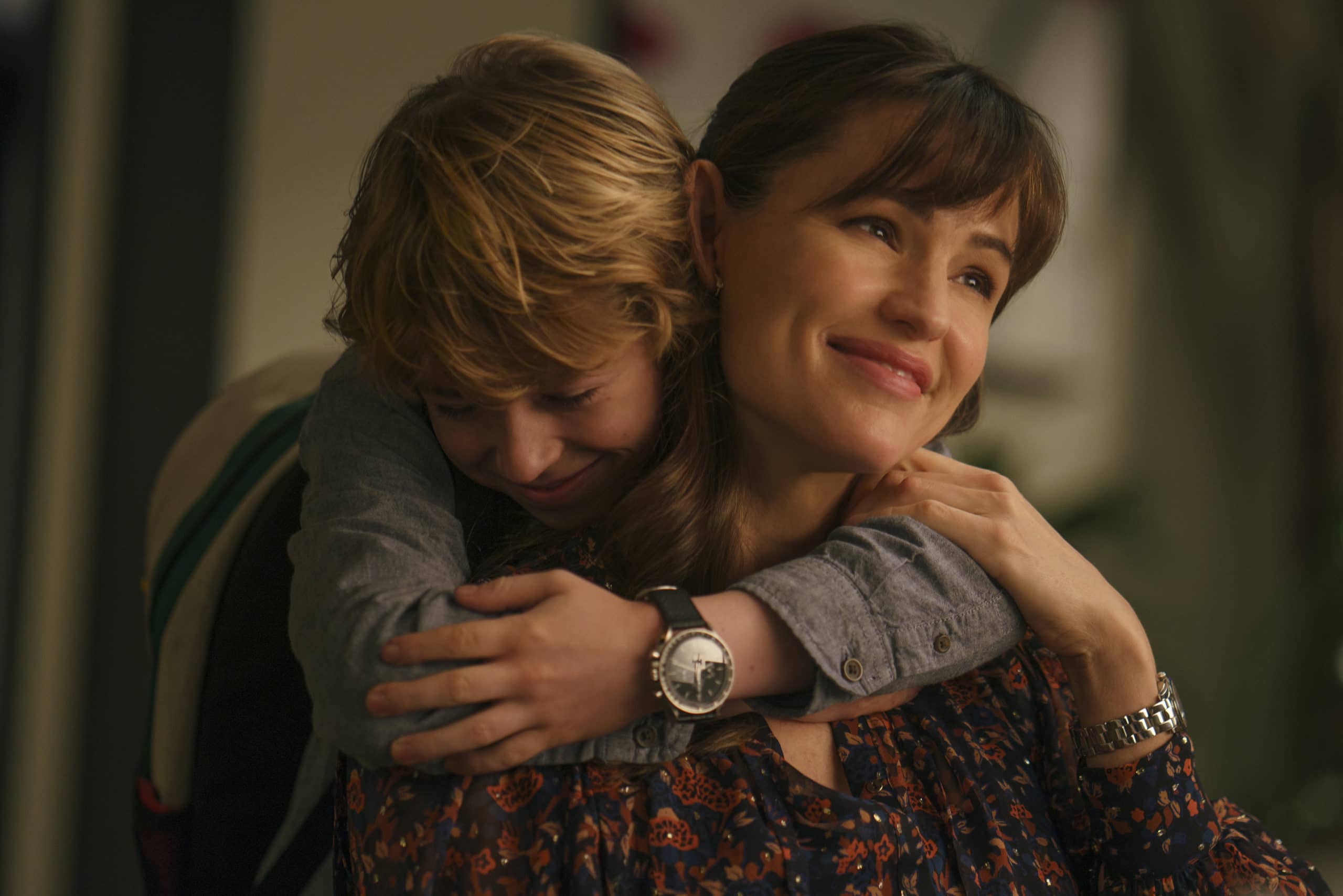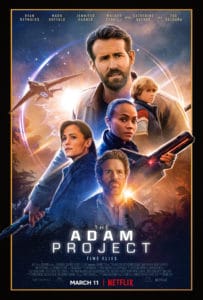 THE ADAM PROJECT
Global Release Date: March 11, 2022
Director: Shawn Levy
Writers: Jonathan Tropper, T.S. Nowlin, Jennifer Flackett and Mark Levin
Producers: David Ellison, Dana Goldberg, Don Granger, Shawn Levy, p.g.a., Ryan Reynolds, p.g.a.
Executive Producers: Mary McLaglen, Josh McLaglen, Dan Levine, Dan Cohen, George Dewey, Patrick Gooing, Jennifer Flackett, Mark Levin
Cast: Ryan Reynolds, Mark Ruffalo, Jennifer Garner, Walker Scobell, with Catherine Keener and Zoe Saldaña
Logline: A time-traveling pilot teams up with his younger self and his late father to come to terms with his past while saving the future.
Are you excited about The Adam Project? Would you want to interact with your younger self? How many films has Mark Ruffalo been in that involve time travel? Let us know what you think in the comments below or share your thoughts with us on Twitter.
KEEP READING: The Boys Presents: Diabolical Review – 8 of the Most F*%ked Up Insane Cartoons Ever