This week brings glorious news regarding Queen Charlotte from the hit Netflix series Bridgerton.
Netflix and Shondaland announced the cast of a new limited series based on the backstory of the historical figure Queen Charlotte. This spin-off will dive deeper into the rise and love life of a young Queen Charlotte. As well as focus on Violet Bridgerton and Lady Danbury.
RELATED: BRIDGERTON SEASON 2 REVIEW: THE SHARMA ROMANCE DELIVERS ON MANY FRONTS
Fans of the show know that Queen Charlotte is still a rather mysterious character. The most we have seen of her revolves around her hunt to figure out who's behind Lady Whistledown. And anything of her personal life has been in small doses and centered around her interactions with Lady Bridgerton and Lady Danbury – as well as the two times her husband, King George, has left his room.
Bridgerton Takes Us Back To Before Queen Charlotte Reigned
This new prequel will dive into the story of Queen Charlotte's rise to prominence and power. Including her marriage to King George, which in season two is hinted at being a great love story. But this romance also caused a societal shift it seems, creating the world of the Ton we see surrounding characters in Bridgerton.
This limited series will have Shonda Rhimes as showrunner, executive producer, and writer. As well as joining her as executive producers is Betsy Beers, and Tom Verica who will also be directing. And of course fans will get to see Golda Rosheuval (Queen Charlotte), Adjoa Andoh (Lady Agatha Danbury) and Ruth Gemmell (Lady Violet Bridgerton) reprise their roles in the new series.
It will be exciting to see how the creative team will be able to hop back and forth between the characters we know so far and their younger counterparts. While never really discussed, it's clear that these three women have a connection to each other in the small interactions we have seen. But what of their relationship has never been made clear. One can only speculate that perhaps they were once close friends or even confidants during their own seasons before getting married.
That was until the recent cast announcement. With her television debut is Arsema Thomas who will be playing the Young Agatha Danbury. Before she was the iconic Lady Danbury fans have come to love, she was under the thumb of a much older husband. We will see Agatha use Charlotte's arrival to find her own way into society, as well as become a guiding light for the new Queen.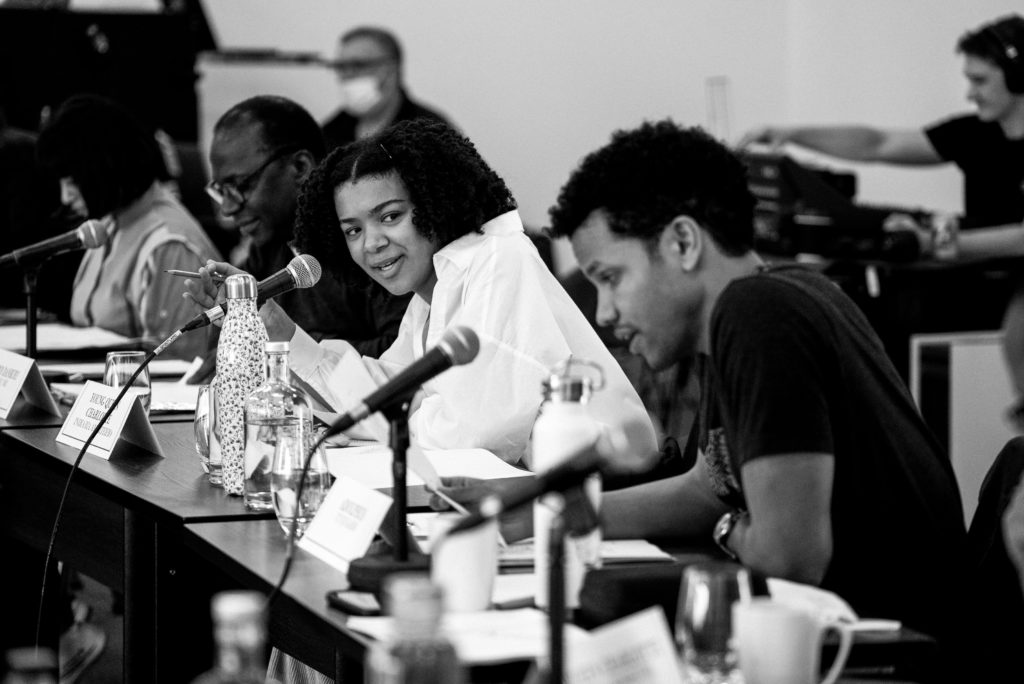 It was announced that India Amarteifio (Line of Duty) will play the young Queen. Against her will she is betrothed to the mysterious, handsome, and charismatic King George. However, once arriving it is made obvious that she isn't exactly what the royals were expecting. Quickly she must learn to navigate the palace, the ton, and her unpredictable husband.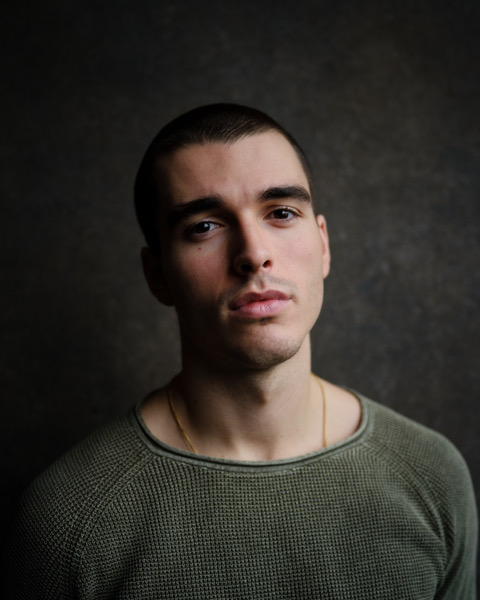 Cast for Young King George is Corey Mylchreest (Sandman). We have not seen much of the king due to his illness that keeps him locked away in Bridgerton. But this new series is exciting for fans because it will be the first real glimpse we get into the King and the type of person he is. The small amount we do know from this announcement is that George has always bowed to the restraints placed upon him from the Crown. That was until Queen Charlotte's arrival. Now he is having to share his space, his bed, his life which will force him to face his hidden demons.
It seems we will also be introduced to a new character, Princess Augusta, who will be played by Michelle Fairley (Gangs of London). No matter the story line, there is always a mother behind the scenes pulling the strings. And this Dowager Princess is no exception. Determined to keep her family's power, Princess Augusta will do whatever it takes to secure her son's place as monarch.
Rounding out the cast, we have Hugh Sachs returning as older Brimsley, while Sam Clemmett (Harry Potter and the Cursed Child on West End and Broadway, The War Below) will play his younger counterpart. Richard Cunningham (The Witcher) plays lord Brute, Tunji Kasim (Nancy Drew) plays Adolphus, Rob Maloney (Casualty) plays the Royal Doctor, and Cyril Nri (Cucumber) plays Lord Danbury. It seems no one has been casted as the Young Lady Violet Bridgerton.
An interesting fact about this new series is that there is no novel to use as foundation. Bridgerton is based on the hit series from Julia Quinn, with both seasons following in order of the series. There are prequels to the novels, but these take place after the marriage of Violet to the Viscount.
All of this info leaves a lot of questions for fans. Will the creative team be able to keep the integrity of the characters we already have come to love? Will it be able to connect to the readers of the series? If it does well, could fans see even more spin-offs in the future? Let us know your thoughts in the comments below or on our social media!
KEEP READING: HOUSE OF THE DRAGON: HBO ANNOUNCES PREMIERE DATE FOR NEW EPIC FANTASY SERIES