Ewan McGregor is grateful to Star Wars fans for a very particular reason.
Obi-Wan Kenobi is right around the corner, and The Illuminerdi got the chance to attend the virtual press conference for the series, with director Deborah Chow, and actors Ewan McGregor and Moses Ingram in attendance.
RELATED: EWAN MCGREGOR TEASES OBI-WAN KENOBI'S STATE OF MIND 10 YEARS AFTER REVENGE OF THE SITH
When asked about what drew him back into the Star Wars universe, Ewan McGregor credited the fans for all of it.
Ewan McGregor On His Journey From Phantom Menace To Obi-Wan Kenobi
When sharing how he made the decision to return to playing Obi-Wan, Ewan McGregor said the following (quotes have been edited for length and clarity):
Well, it was a very long slow process of coming back to playing him. I guess it was born out of two things. I think I was just asked a lot at the end of every interview I ever did. For years I was asked two things: "Would I do the sequel to Trainspotting?" And "would I ever play Obi-Wan Kenobi?"

Again, it was always the last two questions as the publicist poked your head around the doors and that's the last question. And so I just started answering it honestly and I think I became more aware of the fondness that the generation that we made the prequels for have for those films because, when we made them, we didn't get that response, really. So gradually, I started realizing that people really liked them and that they meant a lot to that generation. So that warmed my feelings about them.

I guess that's my experience of being in the Star Wars world. And then Disney just asked me to come in one day for a meeting because they kept seeing on social media that I was saying that I would like to play Obi-Wan Kenobi. Like I was sort of touting for work at Disney's door, like "could you pass me?" but anyway, they got me in and asked me if I meant it. And I said, yeah, and we've got to think that there's got to be a good story between Episode III and Episode IV.

And that's what we've definitely found after a lengthy process of exploring some different storylines. I think we've ended up with a really, really brilliant story and one that will satisfy the fans sitting between those two.
Ewan McGregor also added the fact that he discovered the fans' long love for the prequels, after their poor critical reception when they released. That fond affinity that the fans had of the Prequel Trilogy also convinced him to come back and play Obi-Wan Kenobi for a limited Disney+ series:
It means a lot, actually. Because it was one of the difficult things about the being in the prequels was that, when they came out they were not seemingly well received because there were no social media. There was no sort of direct avenue to the fans at the time. And also the fans were kids, we made those films for them. When the first film came out, A New Hope, I was born in '71. So I think I was six or seven when it came out. And I'll never forget that feeling and how my relationship with Star Wars started with those original first three films.

I mean, that's one of the crazy things about being in Star Wars now that I'm in it. And so once those kids who were my age when the prequels came out, grew up a bit and I was able to meet them and I started hearing that people really liked them and couldn't understand why I thought that they weren't liked when they came out. It meant a lot to me. So it's really helped. I'm sure it's one of the reasons why I wanted to do this again.

It's nice to the Star Wars fans who are amazingly passionate, and there are probably some of the strongest fans in the world, for anything, and so to be able to give them something like this and to make an Obi-Wan series which it seems that there's been a hunger for some long time. And to be able to like give that to them now next week is really exciting.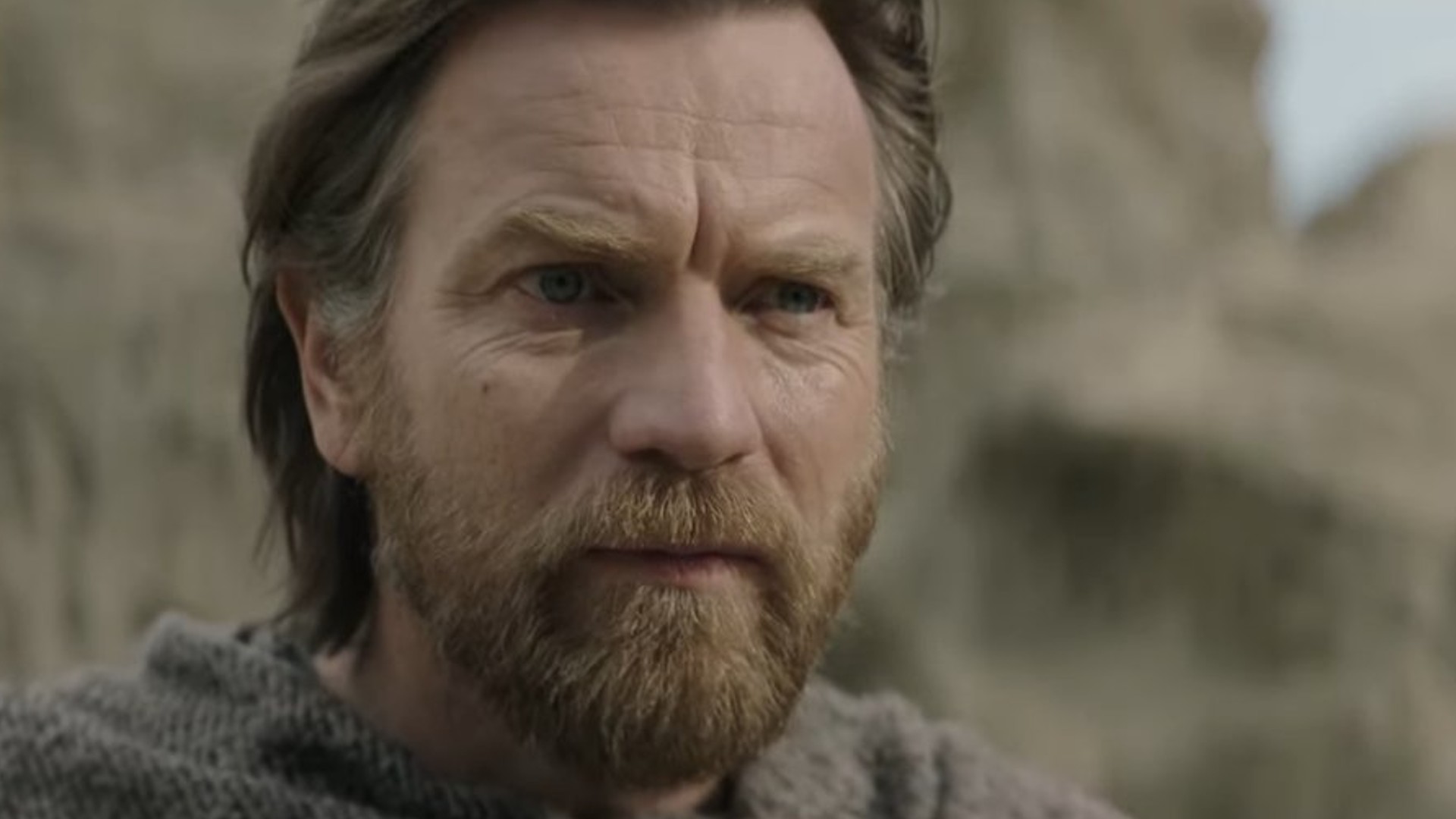 Obi-Wan Kenobi releases on May 27th on Disney+. Directed by Deborah Chow and created by Joby Harold, it stars Ewan McGregor, Hayden Christiensen, Joel Edgerton, Bonnie Piesse, Moses Ingram, India Varma, Rupert Friend, Sung Kang, Kumail Nanjiani, O'Shea Jackson Jr, Simone Kessell, Benny Safdie, and Maya Erskine.
What do you think of Ewan McGregor's comments? Are the prequels as great as the fans say they are? Which one is your favorite of the prequel trilogy? Let us know in the comments below and be sure to follow us on Twitter!
KEEP READING: THE NEW PENGUIN SERIES TO EXPAND THE BATMAN UNIVERSE