Check out the super heroic companions of the DC League of Super-Pets.
Thunder may begin the month of July, but the month will end with some super floof with DC League of Super-Pets releasing on July 29, 2022. The Justice League is in danger and it is up to their faithful, and also super-powered, companions to rescue them. This animated feature's voice cast is stacked with A-List performers and is poised to set off what is likely to be one of WB and DC's biggest fan-favorite franchises. From the adorable subject matter to the extremely popular duo of Dwayne Johnson and Kevin Hart, this film seems to have everything you need for a family fun franchise. Today, WB Pictures just released the character posters of the film's human stars.
DC League of Super-Pets Human Character Posters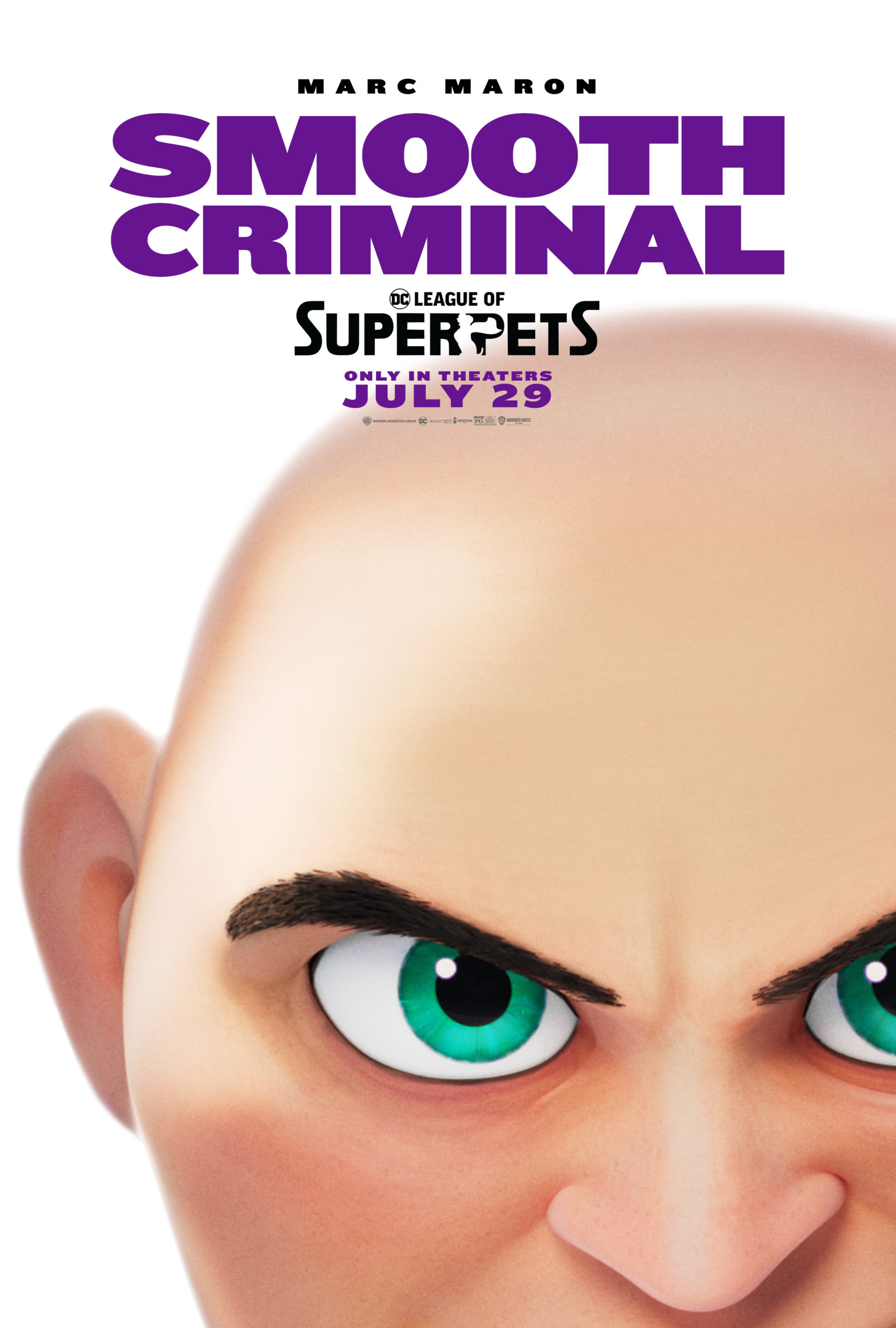 RELATED: New Paws of Fury Featurette To Inspire Fans to Get Their Mutts to Theaters July 15
These DC League of Super-Pets posters feature the humans of the film with the names of the humans that portray them. As well as character-appropriate tag lines. While the film is largely focused on the pets, the trailers have made it obvious that the humans will play significant and hilarious roles. Personally, I'm most excited to watch Keanu Reeves' take on Batman. His natural tone and cadence is Batman-ish already, so it seems like a natural fit. Then of course there are all the hijinx the Super-Pets will get into. Watch the second trailer for the film below to get a glimpse.
DC League of Super-Pets Trailer 2
RELATED: Minions: The Rise Of Gru – The Illuminerdi's We're Always Watching Podcast Ep 10
Everything about the film is pointing to an extremely fun time at the theaters for everyone. This year's summer animated features have set a pretty high bar. Lightyear is a solid opener for what should become a new cosmic franchise, Minions: Rise of Gru was absolute joy and silliness, and Paws of Fury: The Legend of Hank looks to be the kid's film that is secretly laced with levels of adult humor. The super-pets have a pretty high bar to reach, but with Johnson and Hart leading the way, that high bar already appears to be at eye level. We'll just have to wait until the end of the month to know for sure.
DC League of Super-Pets hits theaters on July 29, 2022
ABOUT DC LEAGUE OF SUPER-PETS
Release Date: July 29, 2022
Directors: Jared Stern, Sam Levine
Writers: Jared Stern, John Whittington
Cast: Dwayne Johnson, Kevin Hart, Kate McKinnon, John Krasinski, Vanessa Bayer, Natasha Lyonne, Diego Luna, Marc Maron, Thomas Middleditch, Ben Schwartz, and Keanu Reeves
Synopsis:
Krypto the Super-Dog and Superman are inseparable best friends, sharing the same superpowers and fighting crime side by side in Metropolis. However, when the Man of Steel and the rest of the Justice League are kidnapped, Krypto must convince a ragtag group of animals to master their own newfound powers for a rescue mission.
Are you excited for the DC League of Super-Pets? Who do you think will be the stand-out human of the film? Which pet would you want to be yours? Let us know in the comments below and share your thoughts with us on Twitter.
Source: Dwayne "The Rock" Johnson
KEEP READING: Lightyear – The Illuminerdi's We're Always Watching Podcast Episode 9