Luck the Game is the charming tabletop version of the upcoming Apple TV+ film produced by Skydance Animation.
Skydance Animation's upcoming Apple Original Film, Luck, is also coming to fans' homes in the form of a family-friendly tabletop game called, Luck the Game. Breaking Games has announced an exclusive partnership with Skydance Animation to publish the game for their highly-anticipated Apple Original Film. The deal was brokered by IMG and the game officially launches later this month. The film itself is set to premiere exclusively on Apple TV+ on August 5, 2022. Luck the Game is available to pre-order now.
Luck the Game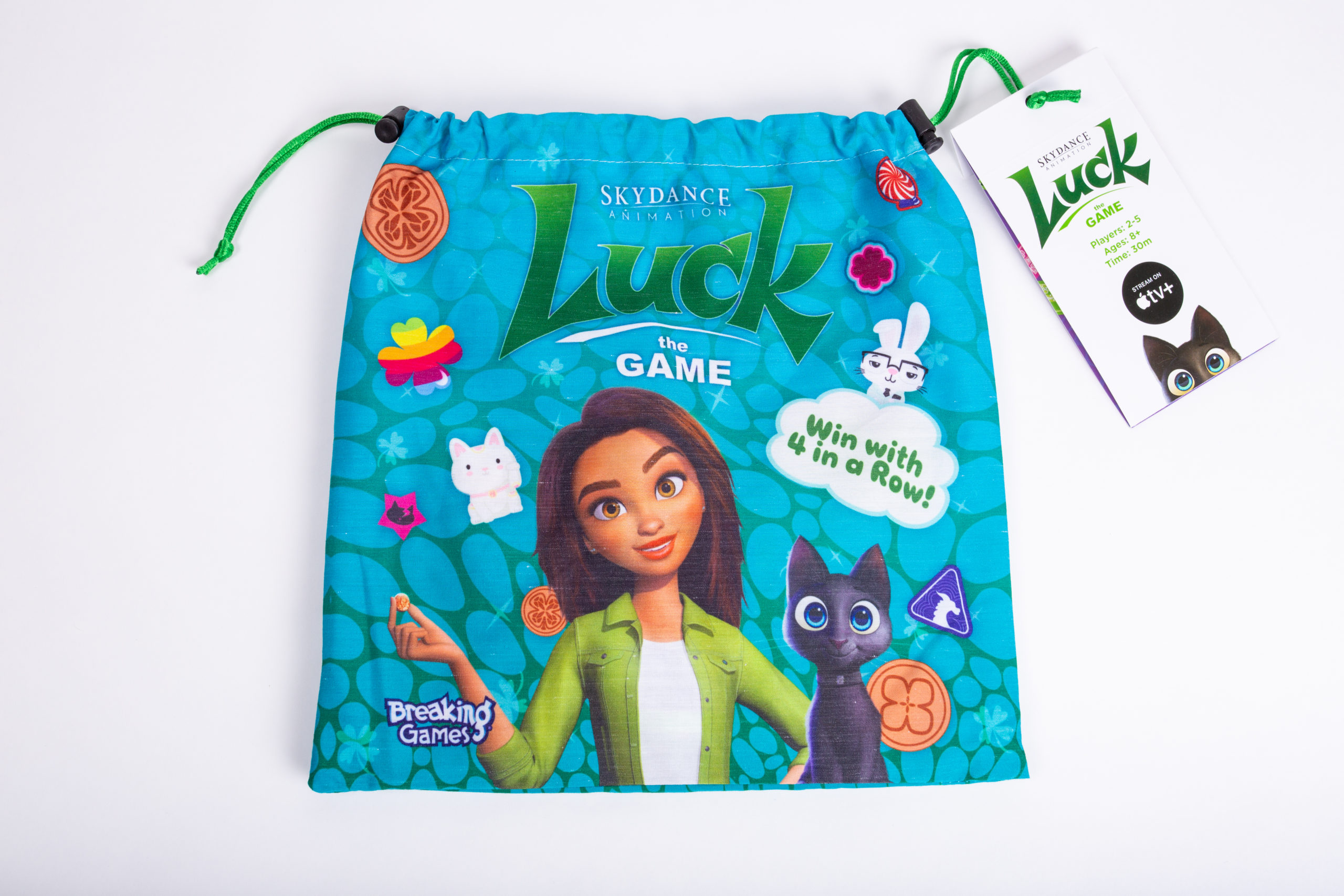 Luck the Game is designed by Mark Corsey and based on the film and features the same characters who have to navigate their way through the Land of Luck. The beautifully illustrated game combines strategy, bidding, and of course some good fortune to claim spaces using cards that are auctioned off one at a time. The ultimate goal is for a player to claim four spaces in a row. It is a family game for ages eight and above, and is currently available to pre-order on BreakingGames.com and Amazon for $20.
RELATED: Stargate SG-1 Roleplaying Game from Wyvern Gaming and Modiphius
"To say we are publishing the tabletop game Luck with one of the premier animation studios in the world is just mind-blowing – this is a first for Breaking Games," said Shari Spiro, CEO and founder of Breaking Games. "We have worked closely with the team at Skydance Animation to bring the beloved characters from the movie to life by extending the experience from the television screen to right into your hands with our game."
"We are excited to be working with Breaking Games to develop Luck the game," said Luis Fernández, Head of Consumer Products, Skydance. "We cannot wait to see it in the hands of fans across the nation in July as another way of immersing themselves in the stunning world of Luck."
RELATED: Star Trek Adventures Tabletop Role-playing Game Unveil New Adventures, Dice, and Accessories
Also, for fans attending GenCon in Indianapolis, Luck the Game will be available for them to check out in person, along with other Breaking Games titles, at the Breaking Games Booth #2329. Luck the Game is available now to pre-order.
About Breaking Games: 
Founded by Shari Spiro of Ad Magic, Breaking Games is a publishing company dedicated to getting the latest indie games to players' tabletops. Game designers work directly with the Breaking Games team on design, development, art, and promotion to bring their vision to life. In addition to Mensa Select and IndieCade finalist titles, Breaking Games produces some of today's most innovative family, strategy and party games which are sold nationally at Target, Walmart, Barnes and Noble, Amazon, and more. Ms. Spiro was awarded Ernst & Young's Entrepreneur of the Year 2016 in New Jersey.
About Mark Corsey
Mark Corsey is the inventor of"The Game of 49." Following a successful Kickstarter campaign and 1,500-copy print run, Go49was republished in amass-market edition by BreakingGames and sold nationwide through Target and Barnes &Noble. Mark's one regret about becoming a published game designer is that he can no longer escape blame with the excuse, "Hey, don't look at me! I didn't make the rules."
Will you be picking up Breaking Games' Luck the Game, tabletop game? Are you excited about Skydance Animation's Apple Original Film premiering on August 5, 2022? Do you enjoy playing a board game at the same you watch a movie or television show?
KEEP READING: Critical Role Composer Matthew Carl Earl Reveals What Music He Still Wants To Create For The Fantasy Franchise: Exclusive Interview