Dragon Ball Super: Super Hero is the number one movie in North America!
Dragon Ball Super: Super Hero is having a beast of a weekend to close out the summer blockbuster season. The 21st animated feature of the Dragon Ball franchise is currently blowing up in theaters across North America and is powering up some impressive returns. The film sees the return of the Red Ribbon Army with new and extremely powerful new foes as well as the return of some familiar faces. This film, however, sees Piccolo and Gohan taking the spotlight, giving some much-needed light to characters and the world outside of Goku and Vegeta. Though the two pure-blooded saiyans definitely also still get their moment.
Dragon Ball Super: Super Hero Box Office Numbers
RELATED: Dragon Ball Super: Super Hero – 6 New S.H. Figuarts to Celebrate the Upcoming Movie
Dragon Ball Super: Super Hero is widely acclaimed by both critics and fans and has brought in over $20.1 million dollars domestically in its opening weekend. This makes it the number six-ranked anime film in U.S. box office history. This is doubly impressive considering the series' main characters for the past decade are sidelined to a C-story. It was made known early that Goku and Vegeta would not be the main stars and the film is still reaching incredible levels. The breakout figures are as follows:
Thursday, August 18: $4,303,671
Friday, August 19: $6,584,653 (revised)
Saturday, August 20: $5,768,686
Sunday, August 21: $3,450,000 (estimate)
Total Opening Weekend: $20.100,000 (estimate)
Final numbers will definitely be rolling in very soon, but considering the slowing movie-going rate with back-to-school season, and the sidelining of the two main characters of the franchise, it's impressive. An Anime-movie is the number one movie of the continent! That is absolutely incredible. Personally, I hope the repeat viewings and the spreading of hype from everyone whos' watched the movie will keep Dragon Ball Super: Super Hero on top for the rest of the month.
"We're absolutely thrilled that Dragon Ball fans could come together to experience and enjoy this amazing film in theaters. Crunchyroll thanks all of the fans, whether or not you are a 'super' fan or a newcomer, and we hope they come back again and again."

Mitchel Berger, Senior Vice President of Global Commerce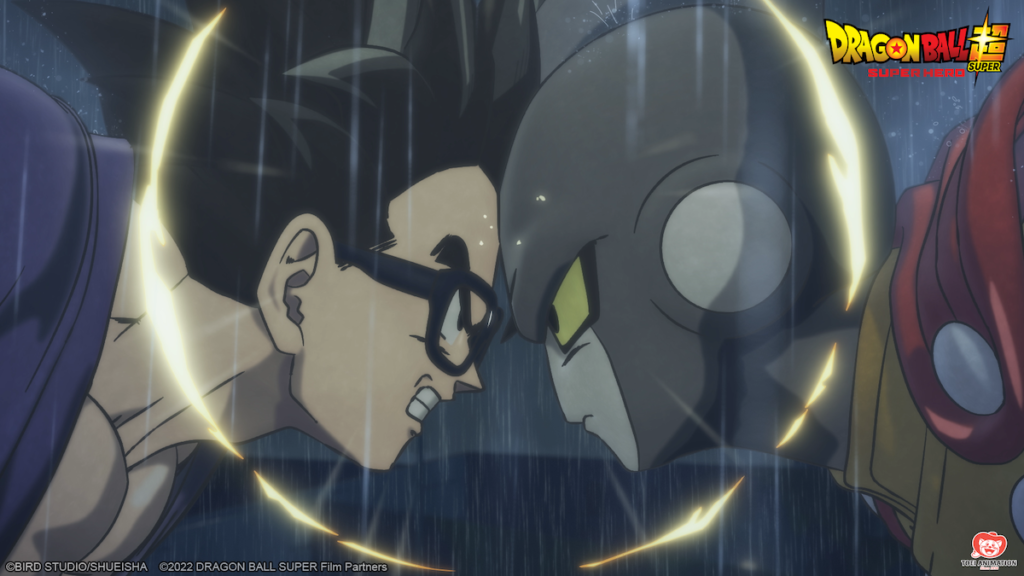 There are a couple ofintriguing titles like Bleach The Movie: Hell Verse and Three Thousand Years of Longing releasing this week. They are also not very wide release films. Which means it is the perfect time to catch Dragon Ball Super: Super Hero on the biggest screen possible! Personally, I'm a Dolby or Prime guy. The screens are the same quality as IMAX, maybe not as big, I'm not going to sit close enough for the screen size to make a noticeable difference. Much rather experience a movie with a subwoofer under my reclining seat. The only other movie I'd want to see at the top spot is Easter Sunday. We'll see who's at the top spot next week.
Dragon Ball Super: Super Hero is now playing in theaters both dubbed and subbed. Get your tickets now. Also  Gamma 1 & Gamma 2 S.H. Figuarts are available to pre-order on Premium Bandai for only a little while longer, and after seeing the movie you definitely won't want to miss out.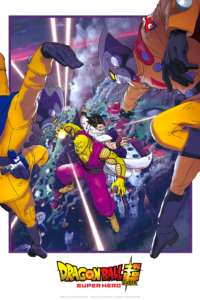 ABOUT DRAGON BALL SUPER: SUPER HERO
Release: August 19, 2022, in North America, U.K. Ireland, South Africa, Zambia, and Vietnam
Based on: Dragon Ball by Akira Toriyama
Director: Tetsuro Kodama
Production Studio: Toei Animation
Distributed: Crunchyroll (North America), Crunchyroll and Sony Pictures Entertainment (International)
Cast (Dub): Kyle Herbert, Sean Schemmel, Robert McCollum, Christopher R. Sabat, Monica Rial, Sonny Strait, Eric Vale, Kara Edwards, Jeannie Tirado, Aleks Le, Zach Aguilar, Zeno Robinson, Charles Martinet, Jason Marnocha

Synopsis:
The Red Ribbon Army was once destroyed by Son Goku. Individuals, who carry on its spirit, have created the ultimate Androids, Gamma 1 and Gamma 2. These two Androids call themselves "Super Heroes". They start attacking Piccolo and Gohan… What is the New Red Ribbon Army's objective? In the face of approaching danger, it is time to awaken, Super Hero!
Have you seen Dragon Ball Super: Super Hero? Did you watch it dubbed or subbed? How many times are you planning to watch it? Let us know what you think and share your reactions with us on Twitter!
Source: Dragon Ball Super Twitter/Crunchyroll
KEEP READING: Dragon Ball Super: Super Hero Review – The 21st Dragon Ball Film Feels Like A New Begining