Crunchyroll's categories for the 2023 Anime Awards have been revealed, which will award the winners selected in the nominees. The event is set to take place in Tokyo, Japan next year and will highlight the fantastic releases that have captivated audiences in 2022. The event will allow both attendees on location and online, with the event live-streamed for fans around the world. The voting has set to begin in January 2023, but fans are eagerly awaiting the announced nominations for the revealed categories.  
The Anime Awards is an opportunity to celebrate many fantastic anime shows that have been enjoyed by fans around the world. This event previously took place and saw many fan-favored shows obtain awards earned by their fantastic performances and contributions to the entertainment of millions. From amazing stories to iconic casts, awards for various categories will show recognition for the outstanding content provided by iconic anime titles.
Categories revealed for Crunchyroll's Anime Awards 2023 
RELATED: CRUNCHYROLL ADDS NEW TITLES TO THEIR ALREADY ASTOUNDING ROSTER AT CCXP2022
Crunchyroll, the international brand serving fans with the ultimate anime experience, is announcing today the categories for the seventh annual 2023 Crunchyroll Anime Awards, which will be held for the first time in Tokyo on Saturday, March 4, 2023. 
Categories that will be announced during the Anime Awards live event in Tokyo include:
Anime of the Year
Best Animation
Best Anime Song
Best Character Design
Best Comedy
Best Continuing Series
Best Director
Best Fantasy
Best Film
Best Original Anime
Best Romance
Best Score
Presenter's Choice
Special Achievement Award
Additional categories that will be announced during Crunchyroll's global livestream event for fans include "Must Protect At All Cost" Character, Best Action, Best Drama, etc.
"We are thrilled to celebrate the exceptional storytelling that has captured the hearts and minds of anime fans around the world. We owe so much to the creators, artists and producers that delivered some of the most meaningful moments in global pop culture this past year."

Rahul Purini, President of Crunchyroll
Nominees in each of the votable categories will be selected by the Anime Awards judges, which represent more than 50 anime creatives, tastemakers, and influencers from around the world. The full list of judges can be found here. Anime Awards nominees will be announced early next year and fans are encouraged to vote across all categories.
The 2023 Crunchyroll Anime Awards is the leading yearly awards program honoring the creators, musicians, and performances across streaming and theatrical powering the global love of anime. The seventh edition of the Anime Awards will take place at the Grand Prince Hotel New Takanawa in Tokyo on Saturday, March 4, 2023, with a live ceremony hosted by renowned voice actress Sally Amaki and popular entertainer Jon Kabira.  
RELATED: CRUNCHYROLL CONFIRMS A TREMENDOUS NUMBER OF NEW TITLES AT ANIME FRONTIER 2022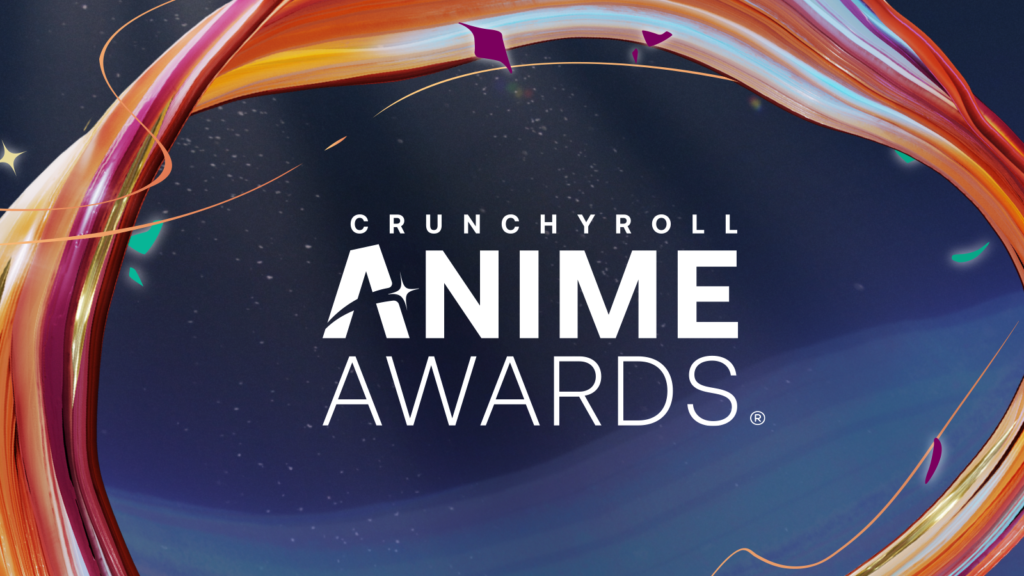 Sony Music Solutions, part of Sony Music Entertainment (Japan) Inc., will support Crunchyroll in the execution of the event. The event will be streamed for global audiences.
Last year, a record 17 million votes were cast by global fans for nominees representing nearly 40 anime studios across a record-high eight streaming platforms. More information can be found on the Anime Awards website and across Crunchyroll social channels.
There is a fantastic selection of awards ready to be given to the deserving anime shows that have blessed fans since the start of the year. As many new releases are expected in 2023 so it will be incredible to see recognition for the experiences granted by epic stories and talented contributors. Many fans are hoping for their favorite to be selected but success will only be determined by the daily votes that fans will be able to submit. With the hosts and contributors announced for the event, this is going to be an amazing show for all anime fans to enjoy whether it be in person or remotely.
The Anime Awards will be held in Tokyo, Japan on Sunday, 4th of March 2023. The event will be live-streamed and will allow fans around the world to participate in the celebration and watch to discover the winners of each category. To find out more, check out the official website using the following link.
About Crunchyroll 

Crunchyroll connects anime and manga fans across 200+ countries and territories with the content and experiences they love. In addition to free ad-supported and subscription premium content, Crunchyroll serves the anime community across events, theatrical, games, consumer products, collectibles, and manga publishing.
Anime fans have access to one of the largest collections of licensed anime through Crunchyroll and translated in multiple languages for viewers worldwide. Viewers can also access simulcasts — top series available immediately after Japanese broadcast.
The Crunchyroll app is available on over 15 platforms, including all gaming consoles.
Crunchyroll, LLC is an independently operated joint venture between US-based Sony Pictures Entertainment, and Japan's Aniplex, a subsidiary of Sony Music Entertainment (Japan) Inc., both subsidiaries of Sony Group Corporation.
What do you think of the Anime Awards 2023? Are you excited about the nominees of each category? What anime do you think deserves an award next year? Let us know on social media and keep following The Illuminerdi for more anime news. 
KEEP READING: NEW POWER RANGERS LIGHTNING COLLECTION ZORD ASCENSION PROJECT TIGERZORD COMING IN 2023