In a virtual press conference held on March 29, 2023, director Peter Sohn and producer Denise Reams discuss the inspiration of Pixar's upcoming animated feature, Elemental!
Elemental is set in a city inhabited by beings composed of different elements (water, air, earth, and fire), known as Element City. The story focuses on the bond between Ember Lumen – a fire element – and Wade Ripple – a water element – who discover they have a lot in common. Because of their conflicting properties, the residents of Element City are discouraged from intermingling.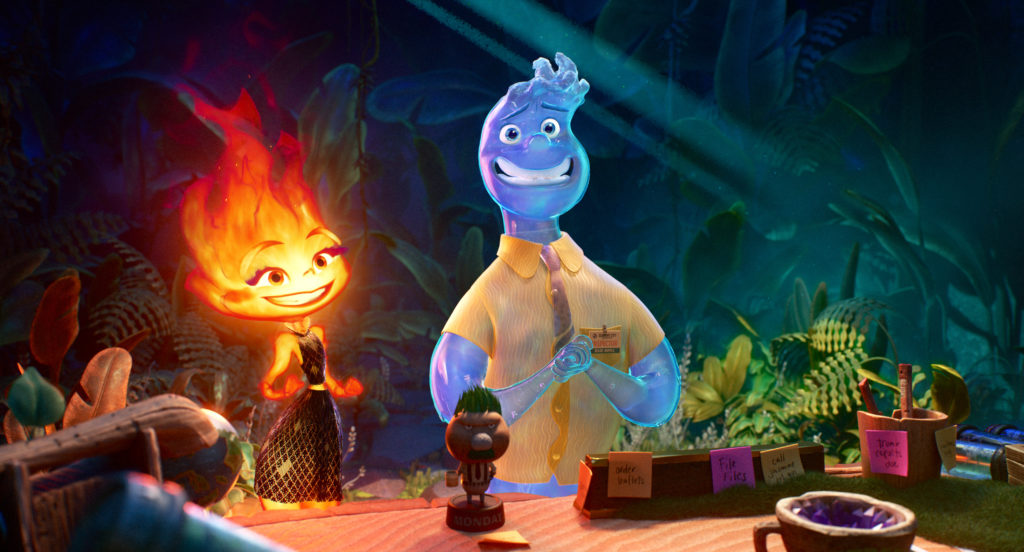 Production for the film began with Sohn pitching the concept and story of fire and water to Disney. Ember was the starting point for the setting, taking into consideration how a fire character would try to fit in a civilization founded by water, with earth and air following.
RELATED: LILO & STITCH JOYOUSLY REVEAL THEY HAVE FOUND THEIR LILO FOR THE LIVE-ACTION REMAKE
In May 2022, Pixar announced Elemental with Peter Sohn directing and Denise Reams producing, both having previously worked on 2015's The Good Dinosaur. Four months later, Sohn, Ream, and Pete Docter gave audiences a glimpse of the film at D23 Expo with a rough animation clip of Ember and Wade's date.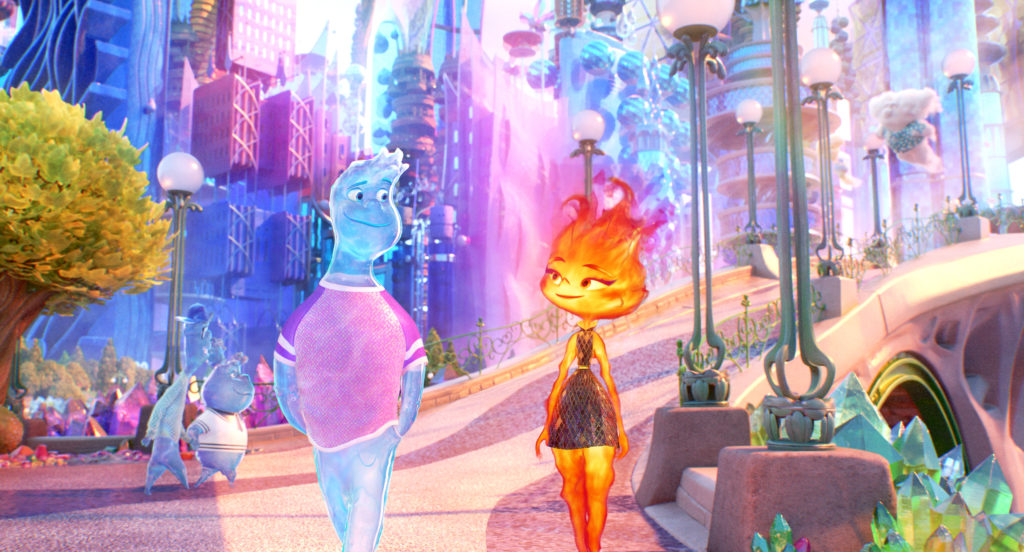 Pixar completed work on Elemental in March 2023, having spent seven years on the project both in-studio and from home. To properly render and animate the properties of each element, Pixar had to upgrade and acquire additional computers; over 151,000 cores were used for the film, surpassing that of previous films such as Toy Story (294), Monsters Inc (672), and Finding Nemo (923).
Peter Sohn Brings His Life Story Into Elemental
Director Peter Sohn based the story and characters of Elemental on his own life, both as a child and as an adult. As a second-generation Korean born and raised in the Bronx, New York, he and his parents experienced the ups and downs of living in a multicultural community. Sohn's parents immigrated to the United States, having gone through a war and knowing very little English. Leaving home to live in a completely new territory and make a better life for the younger generation was something Sohn learned to appreciate from his parents as he aged.
"My parents emigrated from Korea in the early 1970s and built a bustling grocery store in the Bronx. We were among many families who ventured to a new land with hopes and dreams – all of us mixing into one big salad bowl of cultures, languages, and beautiful little neighborhoods. That's what led me to Elemental."
Sohn's marriage to Anna Chambers influenced the star-crossed romance between Ember and Wade as well as the characters' personalities. Sohn and Chambers hail from different backgrounds, adding to the allegory of interracial relationships in Elemental.
RELATED: AIR STAR, MATT DAMON, TALKS ABOUT HONORING THE SPORT, ARTISTS, AND ALL INVOLVED IN THE LEGENDARY STORY
As for personalities, Chambers' passionate demeanor fits well for a fire element, whereas Sohn's emotional one aligns more with water. When conceptualizing the characters, Sohn made creative use of the elements' properties to effectively sell the visual gags, such as character exercising to lose [water] weight. Wade's proneness to tears compared to Ember serendipitously portrays the idea of a male openly showing emotion as normal, contrary to conventional gender stereotypes.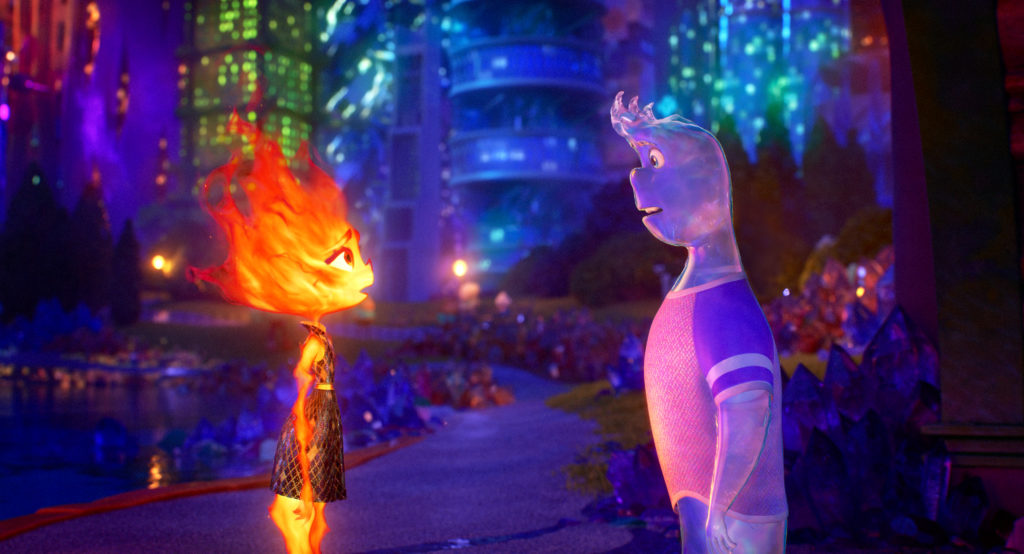 With increasing conflicts in today's socio-political climate, the tension between different elements can easily be connected to that of different demographics in real life, similar to the predator-prey dynamic seen in Disney's Zootopia. However, the important part of the film for Sohn is sharing a relatable, universal story drawn from his life experiences. Having lost both of his parents at the start of production, Sohn emphasizes the importance of emotional connection with the audience via storytelling, more than preaching a moral that only few can understand.
"I don't know if I would say that I'm pushing a message in the movie, to be honest. This was such a personal journey, it's just been about wanting to, I swear to you, thank our parents for the sacrifices that they've made. When I got lost, I come back to it. You know, as difficult as this film can be, I come back to that simple little guiding thing. I lost both my parents here, and so it's not like a message like, everyone needs to learn this."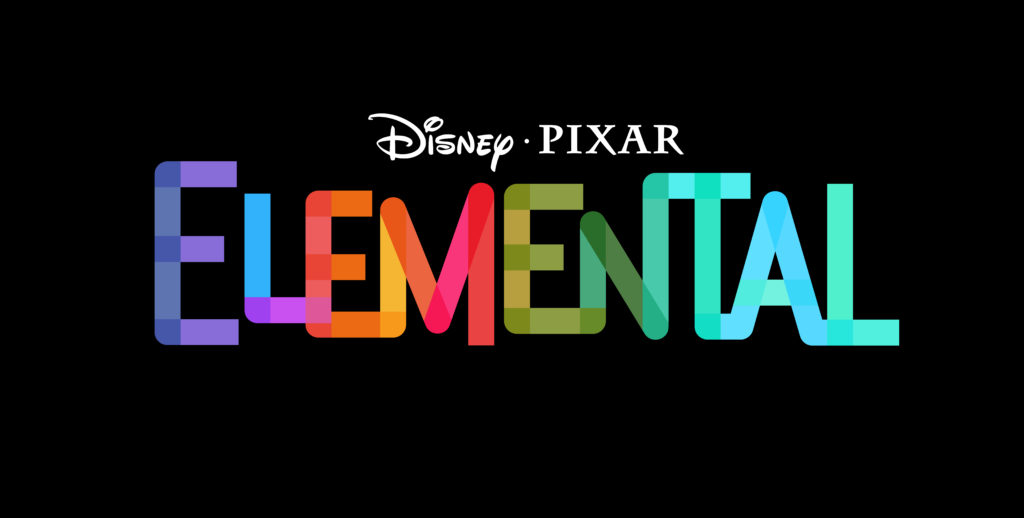 Elemental is scheduled for a theatrical release on June 16, 2023. It will be accompanied by the short Carl's First Date, the first theatrical short film since 2018's Bao, which accompanied Incredibles 2. Are you excited for Elemental? Any plans to see the film? What element do you relate to the