Get ready for another adrenaline-fueled ride as Netflix prepares to release Extraction 2, the highly anticipated sequel to the action-packed blockbuster. Directed by Sam Hargrave and written by Joe Russo, this film brings back the fearless mercenary Tyler Rake, played by Chris Hemsworth. In the sequel, Rake is faced with the dangerous mission of rescuing a battered family from a high-security prison. With breathtaking stunts, intense action sequences, and a stellar cast including Golshifteh Farahani, Tornike Gogrichiani, and Olga Kurylenko, Extraction 2 exceeds all expectations fans could have after the first film.
Less Talking More Shooting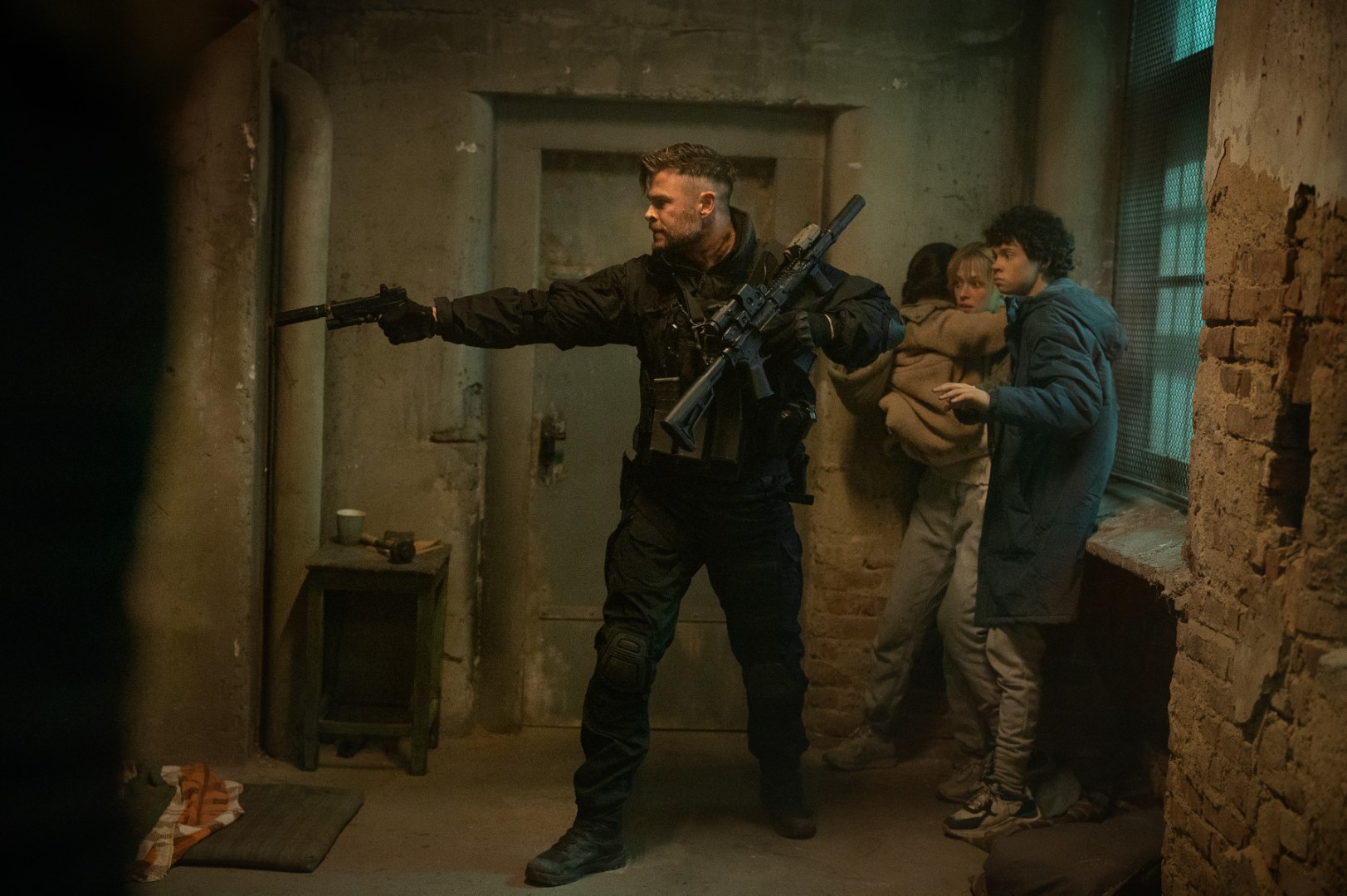 Extraction 2 does not feign to be a dialogue-driven movie. It is an action movie, and it does action. The words are only to get to the next action scene. And when you're body is pumped full of adrenaline, only then does the film bother with a regular amount of dialogue and let your body relax as the film ends. It is direct to the point and awesome.
RELATED: Nimona Drops Stunning Trailer for 6/30 Netflix Premiere
The space dialogue is not to say the story is weak or lacking in any way. In fact it's quite the opposite. The words used are well chosen and deliver the perfect amount of information needed to give the situations the gravity they need. Whether it is drama, action, or levity, the dialogue is the exact right amount to convey what needs to be conveyed.
Fights, Camera, Action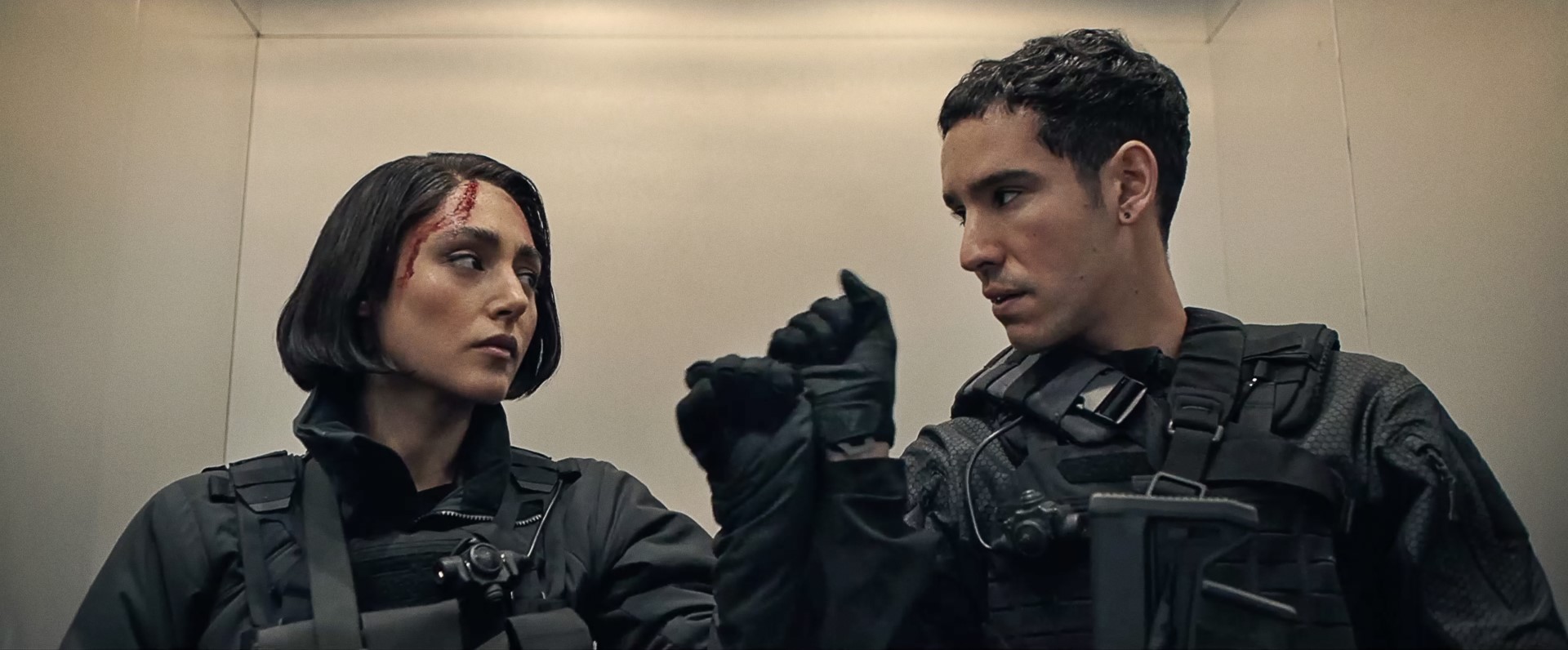 The true stars of the movie are the cinematographer Greg Baldi, Nuo Sun and the rest of the stunt team. and Sam Hargrave, the director who brings it all together. There's a one-shot action sequence that lasts a bit over 21 minutes that is phenomenal! There are no visible cuts and it is intense. The long shot draws you in and wears you out and honestly one of the best movie experiences. It's one of those scenes that will constantly come up when talking about great action sequences for the rest of time. Key and Peele might return to do a Valets Sketch about it. That's how incredible it is.
RELATED: Dungeons & Dragons: Honor Among Thieves Home Media Review – A Magical Addition to the Collection
Chris Hemsworth, GolsGolshifteh Farahani, and Adam Bessa are the main characters in the film. All of whom perform their parts wonderfully. Each of them is a bonafide action star and has only upped their game from the first film. Tornike Gorgrichiani plays a good deplorable villain. And Idris Elba owns every scene he's in. Everyone else fully plays their parts to perfection and serves the story. Personally, I did not feel was enough drama in Extraction 2 to deeply connect to characters to the point I would shed a tear. But it's more than enough to care and really invest into the film. It's no Muafasa's death, but it's not without impact.
Misfires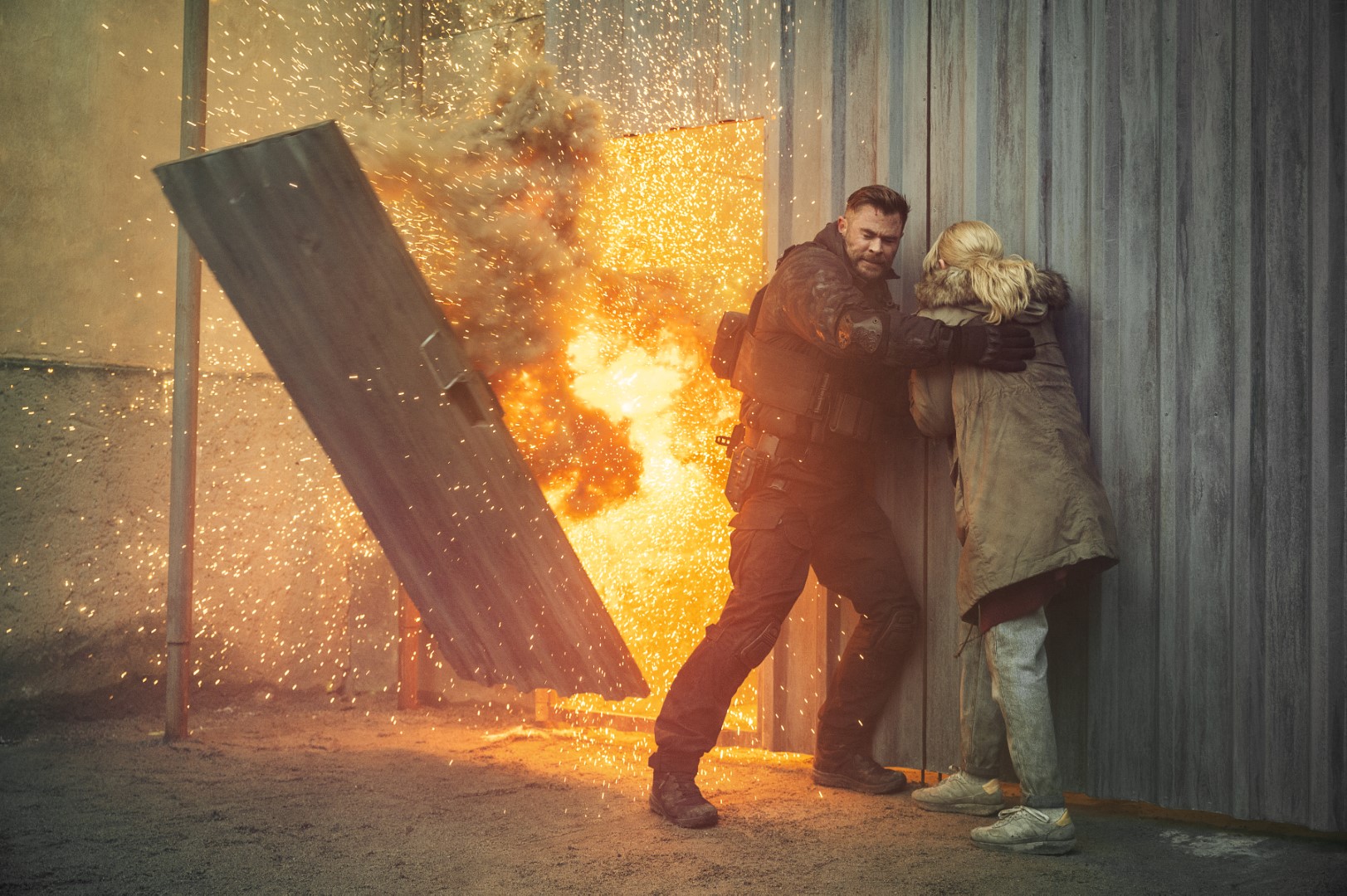 Extraction 2 is a perfect action film. It's full genre, so it feels weird to judge it on wide expectations. The most nitpicky I can get with it is that it bends the laws of reality a lot. Rake should have died from his wounds from the first movie. But he didn't. There are a lot of times a lot of characters should be dead after the damage they've taken and there are times that some people should not have died from their damage. That's the only critique I can muster. The hit points aren't consistent or well explained.
RELATED: Transformers: Rise of the Beasts Review – The Spark Has Never Been Stronger Despite Not Maximizing the Maximals
If you're looking for a more well-rounded movie experience, it's kind of shallow. It's not a film that can provide genre-defining action as well as an incredibly powerful story. It knows what it is great at and delivers. If you're going to try to base movies on a universal scale, probably knock a couple points off my final rating. But if you're taking the film for what it is, it is perfect!
GIVE US EXTRACTION 3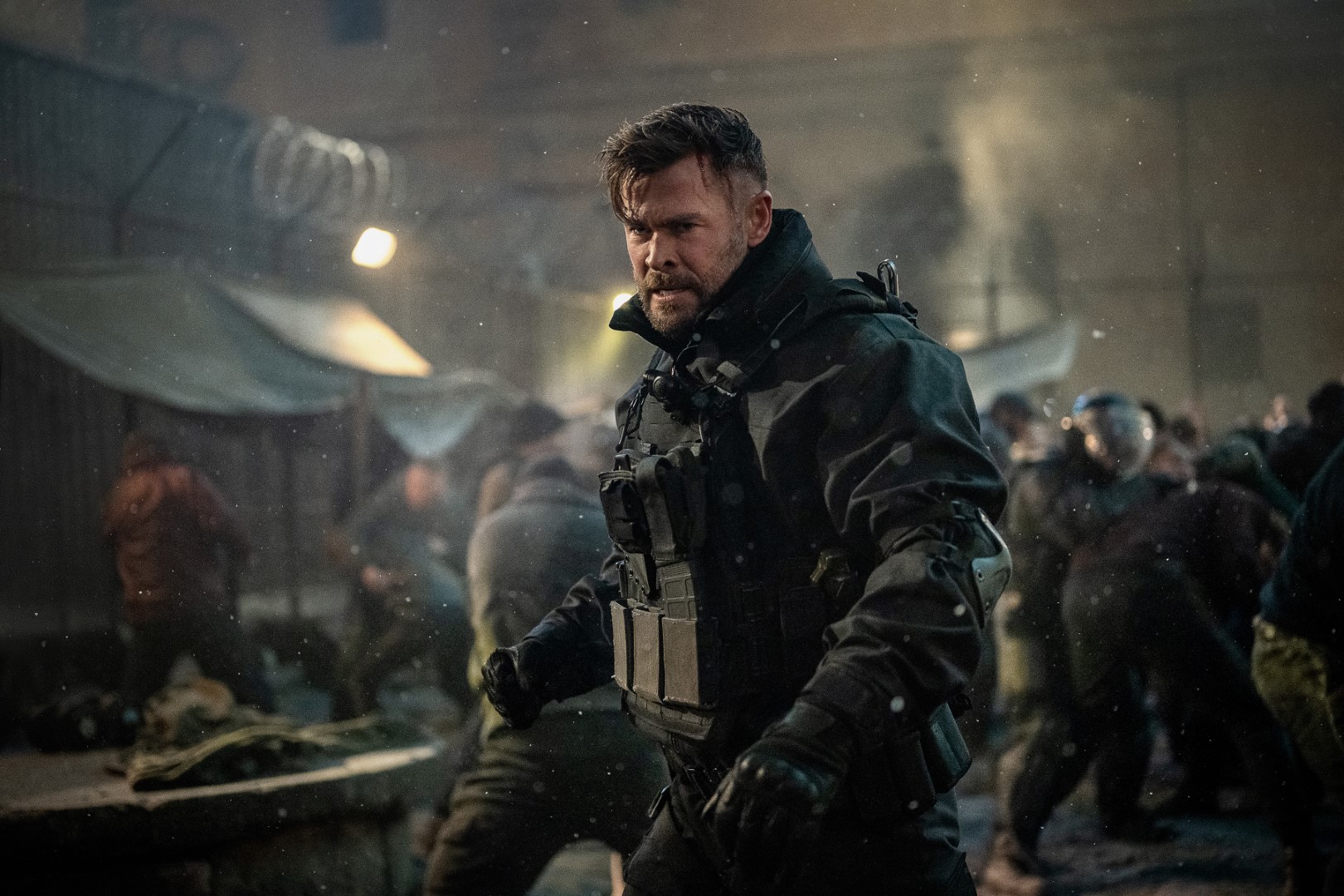 If you're looking for an action movie to blow your mind, Extraction 2 is it! It is a non-stop adrenaline-pumping adventure that will shock your system. If you like action movies, you will love this movie.
For completely exceeding all expectations for a sequel to the first film, and that game-changing one-shot I give Extraction 2 a 9/10.
Extraction 2 releases June 16, 2023, exclusively on Netflix.
About Extraction 2
RELEASE DATE: Exclusively On Netflix June 16, 2023
DIRECTOR: Sam Hargrave
WRITER: Joe Russo
EXECUTIVE PRODUCERS: Benjamin Grayson, Steven Scavelli, Christopher Markus, Stephen McFeely, Jake Aust
PRODUCERS: Joe Russo, Anthony Russo, Chris Hemsworth, Patrick Newall, Sam Hargrave, Mike Larocca, Angela Russo-Otstot, Eric Gitter, Peter Schwerin
BASED ON: The Graphic Novel Ciudad By Ande Parks, From A Story By Ande Parks, Joe Russo & Anthony Russo, With Illustrations By Fernando León González
CAST: Chris Hemsworth, Golshifteh Farahani, Tornike Gogrichiani, Adam Bessa, Daniel Bernhardt, Tinatin Dalakishvili, Olga Kurylenko

SYNOPSIS
Chris Hemsworth returns as Tyler Rake in EXTRACTION 2, the sequel to Netflix's blockbuster action film EXTRACTION. After barely surviving the events of the first movie, Rake is back as the Australian black ops mercenary, tasked with another deadly mission: rescuing the battered family of a ruthless Georgian gangster from the prison where they are being held.
Are you excited about Extraction 2? What are expecting from that 21-minute oner? Do you prefer long shots or fast cuts? Let us know your thoughts and favorite action sequences on social media!
Source: Netflix