Disney + has confirmed that the final season of Star Wars: The Clone Wars will premiere on February 21st (and not the 17th, as previously thought). Along with the announcement came an awesome trailer from the house of mouse with plenty of faces you'll recognize.
During San Diego Comic-Con last year, we were treated to the 10th anniversary Clone Wars panel, at which a big announcement was unexpectedly dropped. The show was revealed to be returning for a seventh season, much to fans' joy. Then today, we got the official trailer!
We now have a much better idea of what to expect in the last season of Clone Wars. We get a tease of the Jedi sensing Order 66, the clone's feelings on the war, and an epic battle between Darth Maul and Ahsoka Tano. Many of the characters we've come to know and love are back for the final season. Enjoy the trailer below.
From Dave Filoni, director and executive producer of The Mandalorian, the new episodes of the final season will continue the story lines introduced in the original series and explore the events leading up to Star Wars: Revenge of the Sith.
Clone Wars Cast Details
Created by George Lucas, with Dave Filoni as Executive Producer and Supervising Director, Star Wars: The Clone Wars stars Matt Lanter as "Anakin Skywalker," Ashley Eckstein as "Ahsoka Tano," Dee Bradley Baker as "Captain Rex" and the clone troopers, James Arnold Taylor as "Obi-Wan Kenobi," Katee Sackhoff as "Bo-Katan," and Sam Witwer as "Maul."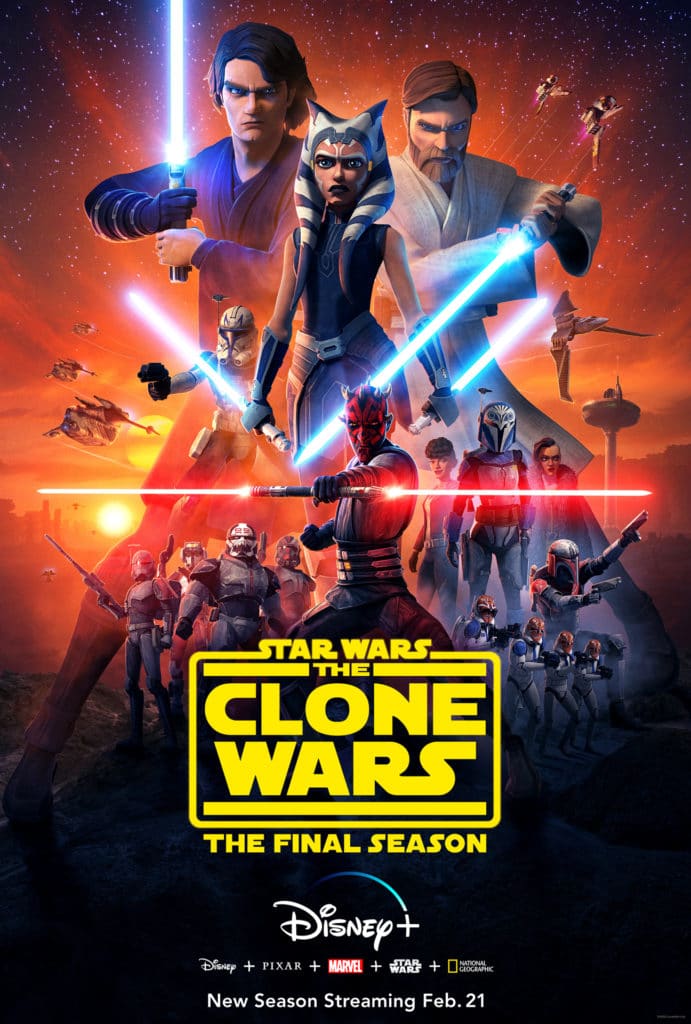 The new season of Star Wars: The Clone Wars begins streaming on Disney + February 21st.