The end is near for one of the Power Ranger comics at Boom! Studios. Comic Book Resources has revealed that Go Go Power Rangers issue #32 will be the last issue of the Go Go comics, much to everyone's chagrin.
Go Go Power Rangers started back in 2017, serving as a spin-off to the main Mighty Morphin' Power Rangers comic series at Boom! Studios, and it has been pretty popular among the fanbase ever since.
Go Go Power Rangers Special Covers
The last issue is set to release on April 22nd. Ryan Parrott, Sina Grace, Francesco Mortarino, Simona Di Gianfelice, Raúl Angulo and Ed Dukeshire are all working to make it a fitting conclusion. The variant covers, which can be seen below, were created by both Miguel Mercado and Amelia Vidal.
The issue will also have a special foil variant cover designed by Eleonora Carlini, and the foil cover for #32 will connect with the foil cover for Issue #31.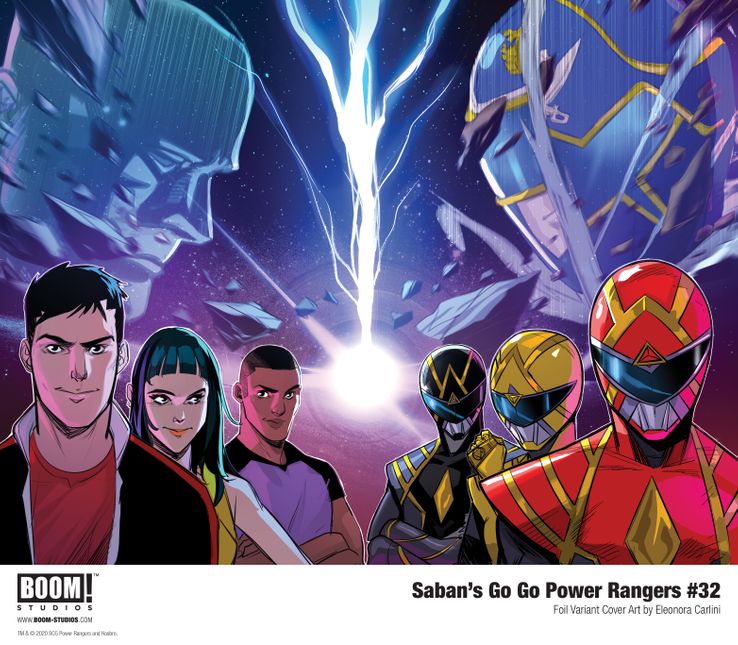 The comic's description reads:
The origin of the Omega Rangers concludes in this final issue of SABAN'S GO GO POWER RANGERS! Jason, Trini and Zack meet Kiya for the first time on Safehaven to begin their new roles as Omega Rangers! Meanwhile, what will it take for Aisha, Rocky and Adam to prove they're ready to be the newest Power Rangers on Earth?
The last issue will be released on April 22nd, not long before Free Comic Book Day. Are you sad to see the series go? Which series do you hope follows? Let us know in the comments below.