With the arrival of Birds of Prey (and The Fantabulous Emancipation of One Harley Quinn), this weekend is all about Harley Quinn. While us fans cross their fingers for a box office success that would greenlight a sequel, let's distract ourselves by taking a walk down memory lane with the clown princess' most iconic looks.
---
Batman: The Animated Series (1992)
Don't bother racking your minds to recall the comic in which Harley Quinn first made her appearance in the DC Universe. She actually debuted in the critically acclaimed cartoon, Batman: The Animated Series, in the 22nd episode of Season 1. The character was originally supposed to be a one-off, but proved to be a perfect foil for multiple characters. Her relationship with The Joker would become highly controversial when it comes to fans romanticising this volatile pairing.
You can't forget your first
The Harlequinn outfit would be Harley's mainstay in canon until DC evolved into The New 52.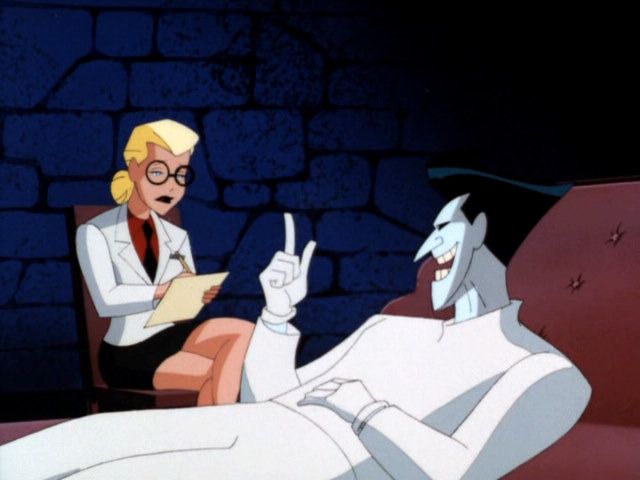 Harley was mostly an enigma for a time until 1994, when the graphic novel The Batman Adventures: Mad Love was released. Although not as widely cosplayed, here is Dr. Harleen Quinzel. We see that in the novel, set in the Animated Series continuity, she took a liking to the red, white, and black palette that would be her alter ego's go-to for the next couple of decades.
---
Rocksteady Studios' Batman Arkham Collection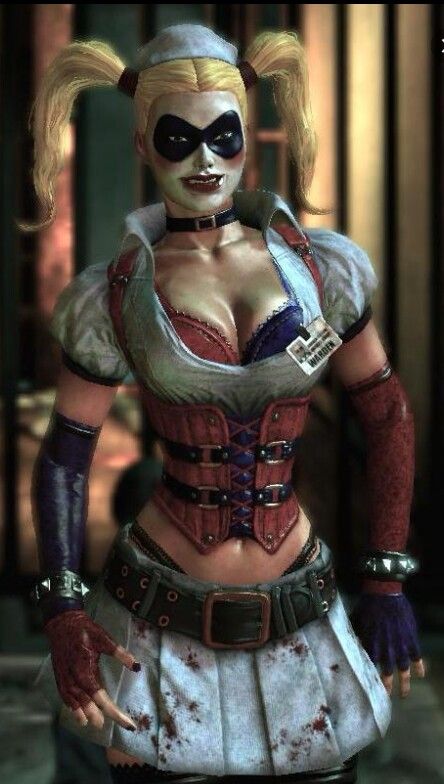 As Christopher Nolan rebooted Batman back to its cinematic glory so did Rocksteady Studios in this video game epic, Batman Arkham Asylum. It's not unusual for Harley to cosplay within a cosplay, but this look was still a drastic departure from what fans were used to. As it tends to be with video games, her measurements were exaggerated in order to cater to the majority male fanbase, and fitted with less fabric than we're used to seeing on the Clown Princess. Her signature palette received a revamp as well with the black portions of her outfit being replaced with purple.
Arkham City would bring Harley Quinn back into the story to finish where she left off, and would even commandeer her own playable story arc via DLC. Her style from Arkham Asylum would change once again into a less psychotic but just as dangerous look. The pigtail color dips seem to have been born from this iteration and would be one of Harley's mainstays in multiple games, comics, and live action appearances.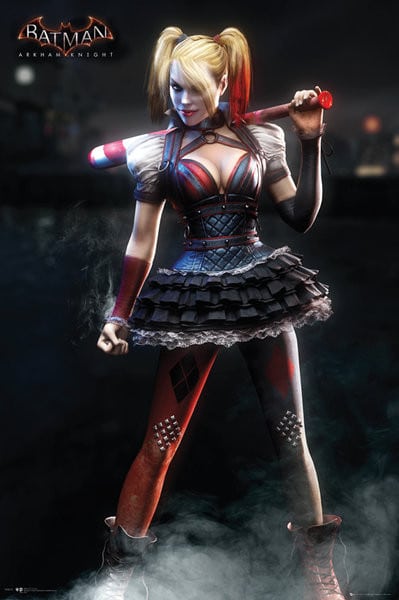 Harley's Arkham Knight appearance took the best of both the first two games and combined it into the practical outfit we see here.
---
Harley Quinn Comic Solo Series
The relaunch of DC's comic titles dubbed The New 52 would see many of its titular stars go through drastic makeovers, but maybe no one as much as Harley Quinn. In celebration of her emancipation from The Joker she would go on to helm her own novel adventures helmed by power couple Amanda Conner, and Jimmy Palmiotti. She would again ditch the jester costume, and would instead be fitted with a variety of looks. Most notable would be her bleached skin which was a result of being thrown into a vat of chemicals by the Joker which for a time or two she would cover up with foundation.
---
Harley Quinn Bombshell
This look was actually part of a figurine line dubbed DC Comics Bombshells which depicted Batwoman, Wonder Woman, Supergirl, Stargirl, Zatanna, The Batgirls, and Harley Quinn in the style of the 1940s. This merchandising line would eventually be converted to a comic series which lasted from 2016-2019.
---
Harley Quinn DCEU
Not to take anything away from Mia Sara, but Margot Robbie IS Harley Quinn. That praise has been co-signed by creator Paul Dini, which is the highest honor one could get for a character portrayal. While fans longed to see this character don her classic harlequinn costume, the film took a different approach. One that was unfairly written off as a "Hot Topic" look despite its popularity the Halloween the year the film was released and at cons even today.
This simple dress took off in spades at the con circuit as well, probably for its ease and accessibility.
Harley's closet must be as whacky and whimsical as she is. With comics and video games it's relatively simpler to be able to dress up these larger than life characters however you imagine, but to do it for the big screen is a bigger feat. Kudos to Suicide Squad costume designer Kate Hawley, and Birds of Prey costume designer, Erin Benach for thinking outside the box with Harley's looks instead of directly replicating other iterations.
Every Harley fan is looking for or is looking to make this jacket. Heck, I definitely want one!
---
Tell us your favorite look in the comments below!
Birds of Prey (and The Fantabulous Emancipation of One Harley Quinn) will be released in theaters on Friday, February 7th. Tickets are on sale now.