It has been a rather long time since we last heard about the fifth film in the long running Indiana Jones franchise. However Kathleen Kennedy has broken her silence on the film and, additionally, offered some small details to go along with it.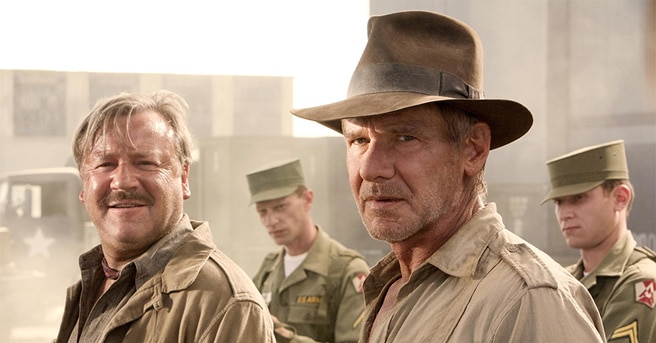 Speaking with the BBC on Sunday night at the 2020 BAFTAs, Kathleen Kennedy was on hand as the head of Lucasfilm to offer up some news on the upcoming project. Kennedy said the following regarding the state of the film:
"We're working away, getting the script where we want it to be, and then we'll be ready to go."
Kathleen was then asked about Harrison Ford and whether or not he would be attached to the project. She replied:
"Harrison Ford will be involved, yeah. It's not a reboot, it's a continuation."
RELATED: KATHLEEN KENNEDY PROMISES FEMALE DIRECTOR FOR FUTURE STAR WARS FILM
The Prolonged Gestation of Indiana Jones 5
There have been rumours swirling around Tinseltown about a fifth instalment of the franchise since 2008's Indiana Jones and the Kingdom Of The Crystal Skull. However, it was then confirmed by Kathleen Kennedy that work had begun on the production of Indiana Jones 5 back in 2015.
Since then, the film has been back and forth with a couple of delays and behind the scenes altercations. Now it finally seems like the film is back on track and in production. Fans can expect that casting and more will be coming within the next few months.
Indiana Jones 5 is set for release on July 8, 2021. Are you ready for another journey, or do you think you've had enough? Let us know in the comments below.
Source: Collider