Patty Jenkins recently spoke with Total FIlm to discuss the fact that she has got a plan for a story arc that would not only take the current Wonder Woman film franchise to a trilogy, but also include a spin-off film surrounding the Amazonians.
RELATED: PATTY JENKINS IS REALLY HAPPY SHE DIDN'T DIRECT THOR: THE DARK WORLD
Patty Jenkins' Amazonian Spin-Off Is For Real
While we are still awaiting the release of the follow up Wonder Woman 1984, director Patty Jenkins has confirmed that she already has plans and ideas for what could be her third film in the trilogy. However she did not want to offer any details on this front due to the second film not even being released yet.
"I'm not going to nail down a fresh thought about it until this movie comes out, because I kind of want to give myself a palette cleanser, and be fresh of mind. But yeah, there's an arc that I have in mind for the first movie, and then the second movie, and then the Amazon movie, and then the third movie."
RELATED: WONDER WOMAN 1984'S NEW MARKETING GIVES US ANOTHER DETAILED LOOK AT HER GOLDEN EAGLE ARMOR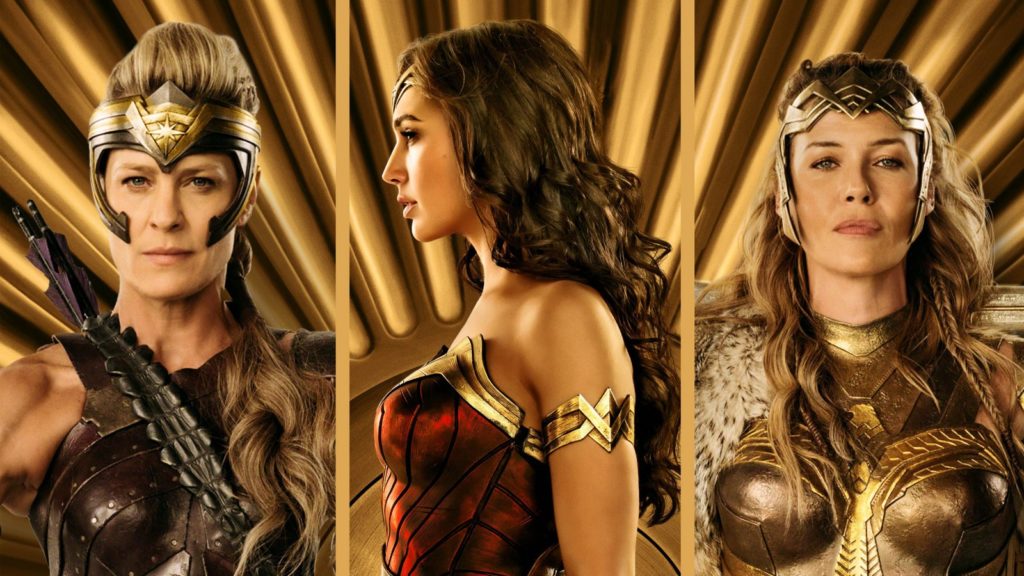 However Jenkins did discuss the fact that both herself and Geoff Johns pitched an Amazonian spin-off film to Warner Bros that she would be on board to produce:
"I'm not going to direct it, hopefully. I'm going to try really hard not to…It's not going to be easy. But [WW84 co-writer] Geoff Johns and I came up with the story, and we sold the pitch, and we're going to get it going. I'll produce it, for sure."
There was no official word on whether or not Connie Nielsen's Hippolyta or Robin Wright's Antiope will return in their roles for this Amazonian spin-off film.
Wonder Woman 1984 is currently set to release on August 14th, 2020 after being delayed from its June 5th, 2020 release date due to the coronavirus pandemic. What do you think of the idea of an Amazonian spin-off film? Let us know in the comment section below and on our social media!
KEEP READING: WONDER WOMAN 1984 GETS NEW THEATRICAL RELEASE DATE
Source: Total Film via Games Radar