With the positive reviews pouring in, and despite the news that Birds of Prey isn't breaking any DC box office records yet, it wouldn't be out of the question to start wondering what a sequel would look like. It doesn't seem as if David Ayer's Gotham City Sirens will be coming to fruition anytime soon, but whether or not it does, we think it's high time to bring Poison Ivy into the DCEU.
A self-proclaimed force of Mother Nature, Poison Ivy is just as dangerous and loveable, and sometimes as campy, as Harley Quinn herself. The two characters would first team up in the Batman The Animated Series episode, "Harley and Ivy", and would form a tight knit friendship that the series needed to counter all the darkness and focus on male relationships. For years Harley/Ivy shippers would claim there was something more to this platonic relationship. Poison Ivy frequently disapproved of Harley's relationship with The Joker, and there would always be a hint of queerbaiting as the years went by.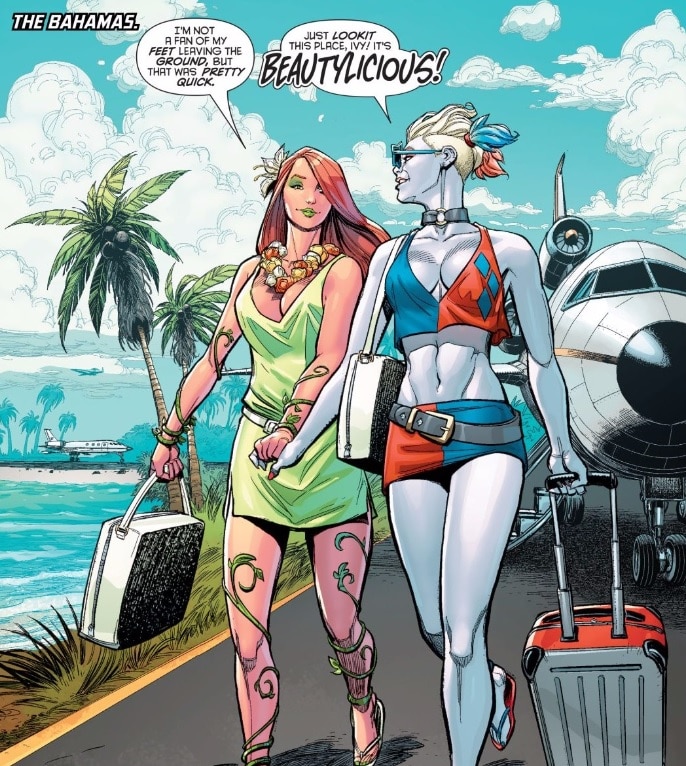 The shipping and analysis of their relationship would finally pay off with DC's New 52 relaunch, when Ivy professed her love. DC would double down on Harley and Poison Ivy's romance by stating that the two were "girlfriends without the jealousy of monogamy". The relationship goes through its dramatic ebbs and flows, but is far healthier than Harley's relationship with The Joker.
RELATED: BIRDS OF PREY REVIEW; HARLEY QUINN'S TIME TO SHINE
While promoting Birds of Prey, Margot Robbie had this to say about integrating the character of Poison Ivy in future films:
"I've been pushing a Poison Ivy reunion for a long time," the actor said at a press event (via CBR). "I've been really working that angle for a long time. Because obviously Ivy and Harley have such an incredible relationship, so I would love to explore that."
Robbie, who also serves as the film's Executive Producer, either doesn't have a particular actor in mind or else she's keeping that under wraps for now. But we have an idea of who should grab the torch from Batman and Robin's Uma Thurman.
To check out our Poison Ivy candidates, go to the next page: