Walt Disney World and Disneyland Paris will join a host of Disney properties that are set to close starting next week due to COVID-19. The shocking pandemic has affected the world and the Mouse House is seemingly not exempt.
Disney recently released the following statement to its employees and patrons:
In an abundance of caution and in the best interest of our guests and employees, we proceeding with the closure of our theme parks at Walt Disney World Resort in Florida and DIsneyland Paris Resort, beginning at the close of business on Sunday, March 15, through the end of yhe month. Disney Cruise Line will suspend all new departures beginning Saturday, March 14, through the end of the month. The Walt Disney Company will pay its cast members during that closure period.

The hotels at both Walt Disney World and Disneyland Paris will remain open until further notice. The retail and dining complexes, Disney Springs at Walt Disney World and Disney Village at Disneyland Paris, will remain open. Domestic Walt Disney Company employees who are able to work from home are being asked to do so, including those at The Walt Disney Studios, Walt Disney Television, ESPN, Direct-to-Consumer, and Parks, Experiences, and Products. We will continue to stay in close contact with appropriate officials and health experts.
RELATED: TOM HANKS AND RITA WILSON CONFIRM THAT THEY HAVE CORONAVIRUS
So the good thing is Disney Springs and Disney Village won't be closed. But this will affect a lot of employees. Especially those that work at some of the other Disney-owned companies.
Disney's Outbreak Challenges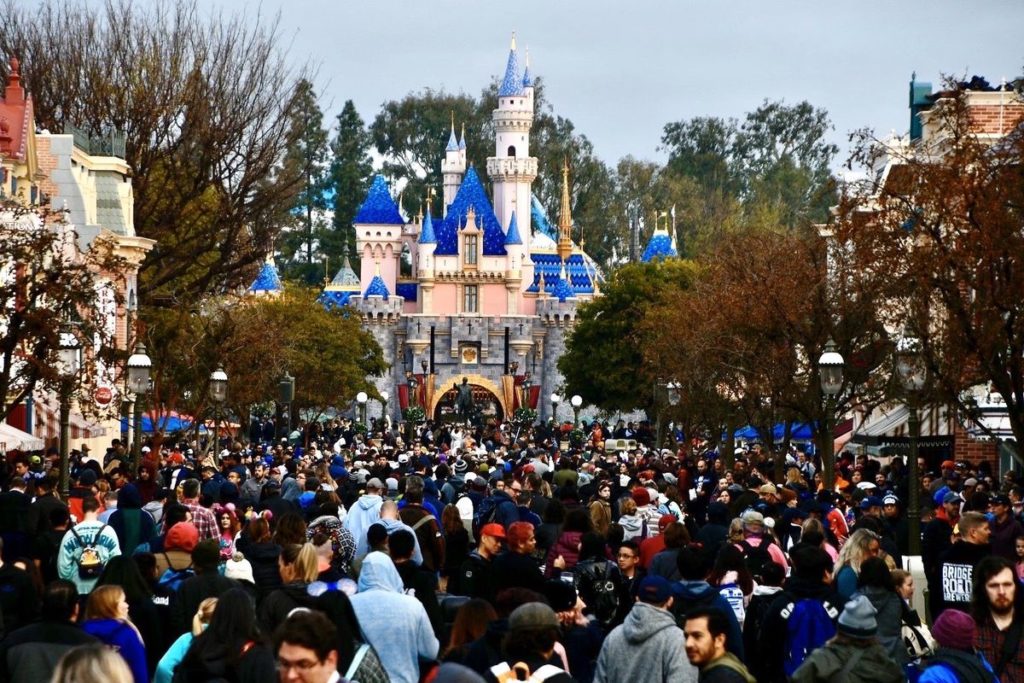 Both parks join Disneyland in closing amid concerns of exposure of COVID-19 in crowds larger than 250 people. Check out the statement that Disney released about Disneyland specifically closing:
While there have been no reported cases of COVID-19 at Disneyland Resort, after carefully reviewing the guidelines of the Governor of California's executive order and in the best interest of our guests and employees, we are proceeding with the closure of Disneyland Park and Disney California Adventure, beginning the morning of March 14 through the end of the month.

The Hotels of Disneyland Resort will remain open until Monday, March 16 to give guests the ability to make necessary travel arrangements; Downtown Disney will remain open. We will monitor the ongoing situation and follow the advice and guidance of federal and state officials and health agencies. Disney will continue to pay cast members during this time. Disneyland Resort will work with guests who wish to change or cancel their visits, and will provide refunds to those who have hotel bookings during this closure period.
RELATED: A QUIET PLACE 2 DELAYED INDEFINITELY DUE TO CORONAVIRUS
It's also worth noting that Disney Cruise Line is suspending all new departures through the end of the month. It will be interesting to see how this affects the entertainment and theme part industries going forward.
For the latest Disney News, make sure to keep checking out The Illuminerdi. What do you think of the Happiest Place on Earth closing down? Let us know in the comment section or on our social media!
Sources: Comic Book, Variety