Staying at home during this pandemic is not going to be a cakewalk, but good news is here. The popular comedy TV series, Community, is coming to another major streaming service near you.
A recent report from Deadline, via Collider, indicates that the television series is coming to the Netflix streaming service. Netflix has made a deal with Sony Pictures TV that gives the streaming giant global SVOD rights.
RELATED: NETFLIX SHUTS DOWN ALL U.S. AND CANADA PRODUCTIONS
In the rare case that you don't have Netflix (why not?), Community is still streaming on Hulu and the rights will be shared domestically.
The Community That Netflix Has Been Looking For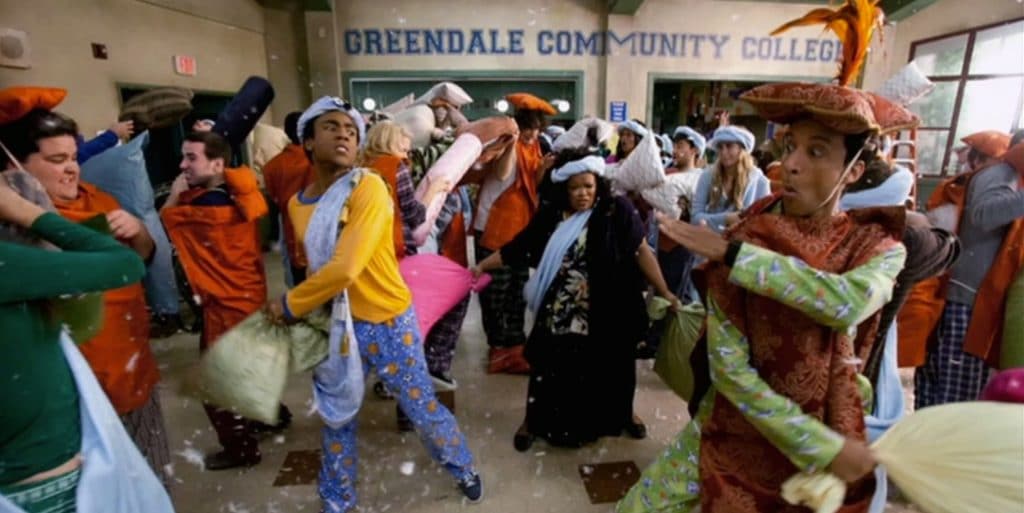 Apparently, Netflix will have to add quite a few coins to their change purse for the shared rights to Community. The deal is set for global rights, so people all around the world will have the access to watch the series. The deal is also scheduled to last for 3 to 4 years.
Community was created by Dan Harmon and started in 2009 on NBC and became a popular sitcom, with an oddball sensibility. Joe and Anthony Russo, directors of Avengers : Infinity War and Endgame, were also key in the show's success as executive producers and directors. The show aired for five seasons and through the love of fans, made its sixth and final season on Yahoo!
Community will make its debut on April 1st, 2020. Are you excited to see it debut on Netflix? Or are you already watching it on Hulu? Stay with The Illuminerdi for more news and content.
READ NEXT: BRUCE TIMM ON WHICH ELSEWORLDS STORIES HE WOULD ADAPT NEXT: EXCLUSIVE