The Devil of Hell's Kitchen is looking to be rising from the ashes, and we may get more Daredevil soon.
With the Netflix Marvelverse heading to Disney+, fans are getting nostalgic about rewatching the group of heroes and villains who made a lasting footnote. It looks as though Daredevil may be getting a new lease on life with the news of a new project featuring the blind defender.
RELATED: RADIANT RED #1 REVIEW: THE RADIANT BLACK UNIVERSE EXPANDS WITH A NEW CAPTIVATING MINISERIES
Thanks to Vincent D'Onofrio's appearance as the Kingpin, Wilson Fisk, in the Disney+ series Hawkeye and Charlie Cox's appearance in Spider-Man: No Way Home as Matt Murdock, the popularity of these characters is on the rise and their portrayals of the characters is helping. It is also great that these versions of Fisk and Murdock are appearing in the Marvel Cinematic Universe and cements their placement in this bigger universe than the Netflix verse.
Have You Heard The Daredevil News?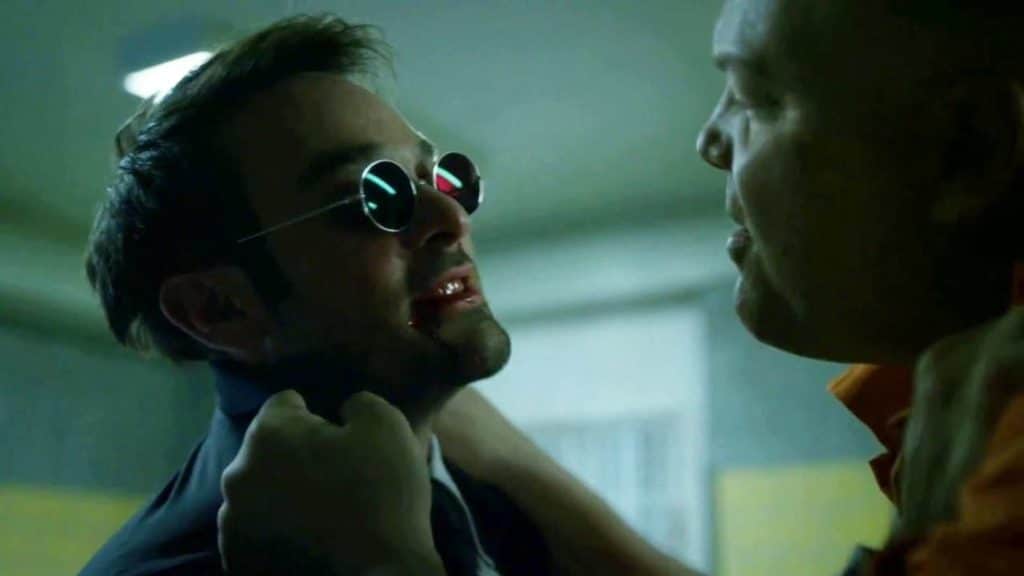 What is making fans a bit more hopeful that we'll see the hero back on the screen? Well, a new Marvel Studios production LLC called Blind Faith Productions was created. The name appears to be alluding to two important characteristics of Matt Murdock: his physical blindness and his connection to spiritual faith. This revelation is not an immediate sign that Daredevil is getting a new show and does not mean this production company will have any ties to Daredevil, but Charlie Cox did say the following about Matt Murdock: "Expect to see him everywhere".
If Daredevil is returning to the small screen, there are still plenty of stories that can be told involving Murdock and all the characters in his world. One of the positive factors is that D'Onofrio and Cox not only came back but also interacted with other heroes in the MCU. Now with the rights to Daredevil back in Marvel's hands, it would be fun to see Cox's Murdock perhaps facing She-Hulk in the courtroom.
Another aspect fans everywhere want to know is what new suit Daredevil will be wearing as he fights. In the Netflix show, we saw him start with a black homemade suit before getting a more professionally crafted red suit, and then returning to black in the final season. In the comics, his early adventures had him in a black and yellow suit – but yellow doesn't exactly blend into the background. Who knows? The future is bright for our hero.
What do you think about the potential of Daredevil getting a second run down the line? Comment below and on our social media channels. Make sure you stay up to date with The Illuminerdi for more Marvel news and content!
KEEP READING: DEADPOOL 3: THE ADAM PROJECT'S SHAWN LEVY TO DIRECT RYAN REYNOLDS MCU DEBUT FILM
Source: Murphy's Multiverse