Phil Morris has a wealth of experience working in the DC Universe. He appeared in Smallville as John Jones aka Martian Manhunter and currently has a role in Doom Patrol as Silas Stone. He's also no stranger to DC animated projects, including playing Vandal Savage in Justice League, King Faraday in Justice League: The New Frontier, Jonah Hex in Batman: The Brave and the Bold, and Saint Walker in Green Lantern: The Animated Series.
His newest role might be his most unexpected, however, even to him. Morris recently got the chance to play a radically reinvented Jimmy Olsen for the film Superman: Red Son, which casts Olsen as a loyal ally to Lex Luthor in his mission to bring down Superman.
The Illuminerdi got the chance to speak with Phil Morris at the premiere of Superman: Red Son. Morris shared what it's like being one of the most unique versions of Jimmy Olsen ever introduced on screen, as well what would be his dream Elseworlds project.
RELATED: JESSE EISENBERG WOULD LOVE TO REPRISE HIS ROLE AS LEX LUTHOR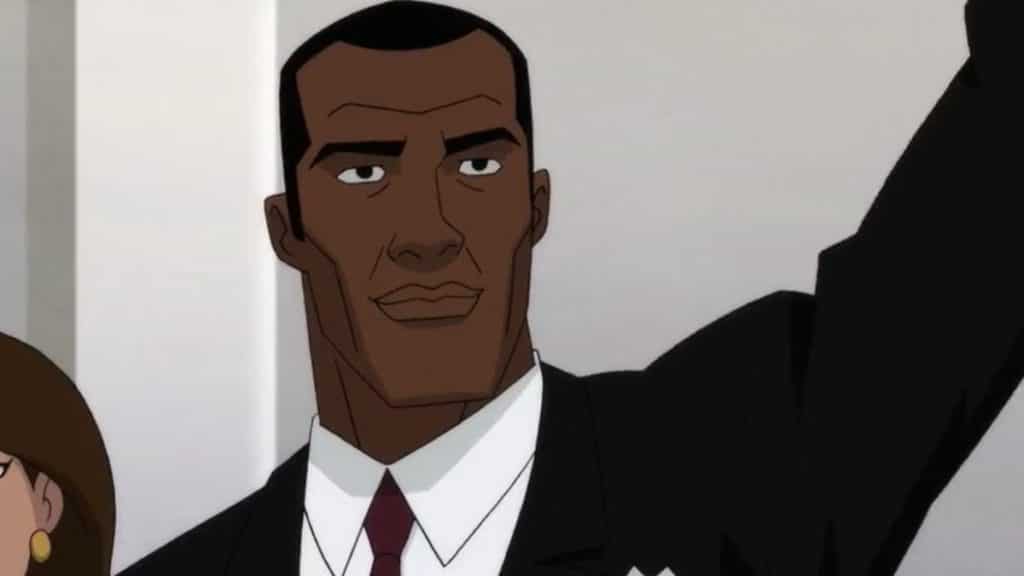 PHIL MORRIS ON SUPERMAN: RED SON
What's the difference between being in the DC Universe in live-action (such as your role in Doom Patrol) versus doing voice-over work?
PHIL MORRIS: Conceptually, no. Creatively, no, because we're working with great creators. There's Bruce Timm, all the people who work on the animation side. And then the same kind of brain-trust is working on the other side of the camera as well. They lose nothing in terms of dedication to the legacy, dedication to the creativity of the concepts.
So I'm happy. I just told Bruce Timm and Sam Liu today, it's a high honor when they ask me to do one of these shows. I'm a fan of these, like anyone else. I have 17,000 comics. For me, it's not just a gig as an actor, but as a fan, I want to get it right, you know what I mean? To answer your question, the live-action and animation sides work very hand-in-hand. I think DC is absolutely killing it.
RELATED: BLACK ADAM MOVIE ADDS CYCLONE TO ITS JSA ROSTER
As a fan, was it exciting to get to play a completely unique Jimmy Olsen?
PHIL MORRIS: When they told me who I was playing, I was like, 'seriously? Jimmy Olsen?' And they were like, 'we want you, Jimmy's the guy, and he's you.' And I was like, okay. He's markedly different. He's not the bumbling photographer you see in Superman comics or his own comics, he isn't that sharp.
Here he's very smooth, he's a military officer, then he's something else I don't want to give away. He's a very close aid to camp to Lex Luthor, which would never happen in the main comics. The Elseworlds are other universe and they take license in different ways. This Jimmy Olsen, I think you're really going to enjoy him.
Are there any unique locations or time-periods you'd like to see the DC heroes end up in?
PHIL MORRIS: I think I'd like to see a spin on the Civil Rights era of the 1960's… I think the dilemmas of that time, dealt with an Elseworlds, kind of turn it on it's ear mentality, that could be really interesting and speak to a lot of the things that we're dealing with today.
Directed by DC Animation veteran Sam Liu, Superman: Red Son stars Jason Isaacs, Amy Acker, Diedrich Bader, Phil Morris, Phil LaMarr, Vanessa Marshall, Sasha Roiz, Roger Craig Smith, and Paul Williams. The film is now available digitally and is being released on home video March 17.
KEEP READING: JASON TODD COULD HAVE SURVIVED IN AN ALTERNATE VERSION OF A DEATH IN THE FAMILY