Jason Todd wasn't exactly the boy wonder fans wanted back in 1988, thus a poll was conducted to decide his fate. The fans chose to kill Robin, but that wasn't the only possible outcome.
In the early 1980s, fans saw Dick Grayson grow out of the role of Robin and become Nightwing. For the first time in over forty years, Batman was left without a partner until the eventual introduction of Jason Todd in 1983. Jason was designed to almost be a carbon copy of Dick Grayson until the events of Crisis on Infinite Earths gave writers an opportunity to take the character down a different path.
Fans were not happy with the direction that Jason Todd was heading, so DC decided to make a phone poll where fans would call in and choose the fate of Jason Todd. The fan chose to kill Robin, and so we got the masterpiece that is A Death in the Family.
RELATED: 1ST LOOK AT DANGEROUS NEW BATMOBILE IN THE BATMAN
Long Live Jason Todd
For the 80th anniversary of Robin's first appearance, Polygon gave fans a very special look at what could have been had things panned out differently for the boy wonder.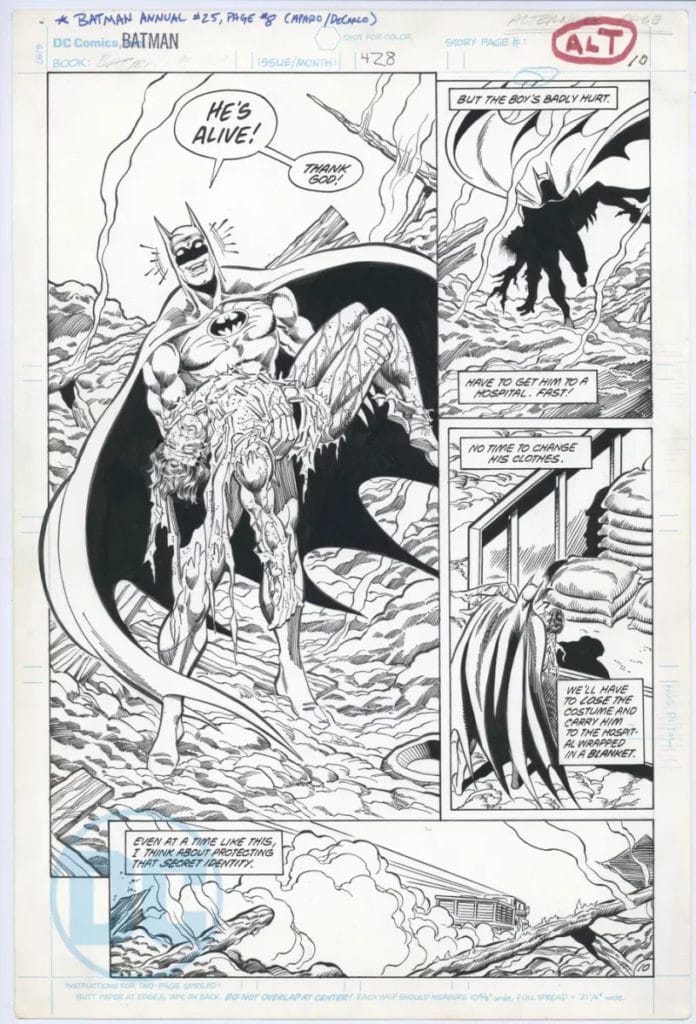 This image shows Batman relieved that his partner in crime is alive and rushing to take him to the hospital. I'm not gonna lie, seeing this is quite the jarring experience, and I am quite glad that things happened the way they did all of those years ago. I feel that having Jason live would have caused one of the most anticlimactic endings in comic book history.
This second image shows Bruce sitting in Jason's hospital room stating there is nothing more he can do for him and that the doctors don't know when he will be better.
Don't get me wrong, it is incredibly interesting to take a look at what could have been, but I am so glad the fans chose to kill Jason Todd all those years ago. His death was impactful, across not just the comic book fandom but throughout pop culture in general. His eventual return as Red Hood also wouldn't have been near as impactful and who doesn't love Red Hood?
What are your thoughts on these alternate scenes? Let us know in the comments whether or not you would have chosen to kill Jason Todd. Also, be sure to stay up to date with us here at The Illuminerdi.