New leaked toy images for Godzilla vs Kong have been released giving us a look at what may happen in the upcoming film. Along with a preview of a new monster set to appear in the film.
Godzilla vs Kong is currently set to release in theaters in November of this year. However, this is certainly subject to change considering everything that's going on in the world right now. Not very much has been announced from the movie plot wise, but new toy images may reveal what fans of the MonsterVerse movies have been looking for. Check them out!
Godzilla vs Kong Toy Sneak-Peek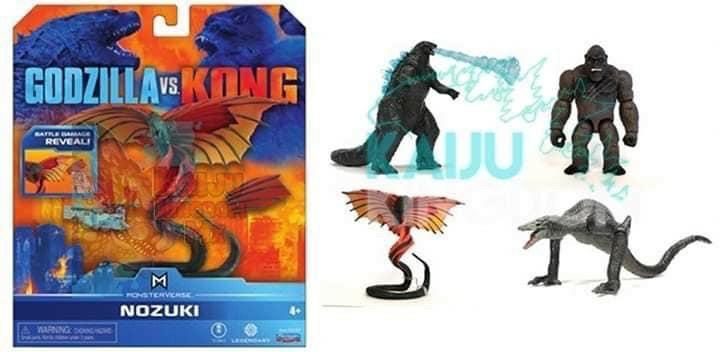 With these images we are able to look at what normal Godzilla and Kong will look like. We also are able to have a look at Mega Kong and Mega Godzilla, Mega Godzilla could be a cross between Mecha Godzilla and it's normal self.
Also revealed is a new monster called Nozuki who could possibly end up being the main villain of Godzilla vs Kong.
What are your thoughts on these leaked images? Let us know in the comments below and be sure to keep up to date with all things here at The Illuminerdi for more information regarding Godzilla vs Kong.
Source: Godzilla-Movies via CBM