The Matrix was considered one of the most popular action film franchises throughout the late 1990's and early 2000's. Now with the addition of The Matrix 4 coming in 2021, a whole new generation of people will get to enjoy The Matrix franchise. This has series stars Keanu Reeves (Neo) and Carrie Anne-Moss (Trinity) excited for their upcoming return.
It was reported in August of last year that The Matrix 4 was officially in development with Lana Wachowski returning to write and direct. In that same report, it was revealed that Reeves and Moss would be returning as well and fans have been speculating since on what this could mean for the franchise.
RELATED: WATCHMEN'S YAHYA ABDUL MATEEN II TO PLAY MORPHEUS IN MATRIX 4: EXCLUSIVE
When speaking with Empire Reeves had the following to say about returning for The Matrix 4:
"Lana Wachowski wrote a beautiful script and a wonderful story that resonated with me. That's the only reason to do it. To work with her again is just amazing. It's been really special, and the story has, I think, some meaningful things to say, and that we can take some nourishment from."
Moss also spoke about returning to the series saying the following:
"I never thought that it would happen. It was never on my radar at all. When it was brought to me in the way that it was brought to me, with incredible depth and all of the integrity and artistry that you could imagine, I was like, 'This is a gift.' It was just very exciting."
The Matrix 4's All-Star Cast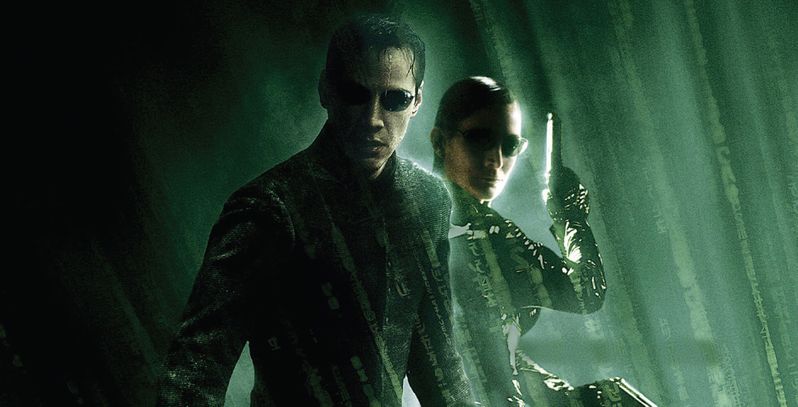 Reeves and Moss won't be the only ones reprising their roles in the anticipated upcoming sequel as Jada Pinkett Smith and Lambert Wilson will be reappearing as Niobe and The Merovingian respectively.
RELATED: THE MATRIX 4 STOPS TRAFFIC IN NEW ON-SET PHOTOS
Additionally, the returning cast members will be joined by newcomers Yahya Abdul-Mateen II, Neil Patrick Harris, Priyanka Chopra, Jessica Henwick, Jonathan Groff, Toby Onwumere, Max Riemelt, Eréndira Ibarra, Andrew Caldwell, Brian J. Smith, and Ellen Hollman all cast in roles that have yet to be officially confirmed.
The Matrix 4 has a scheduled release date of May 21, 2021 and is not yet rated.
Are you guys excited for the release of The Matrix 4? Let us know in the comments below and be sure to come back to The Illuminerdi for more news/updates regarding The Matrix 4 in the future!
KEEP READING: WHAT YAHYA ABDUL-MATEEN II'S CASTING AS MORPHEUS COULD MEAN