The day has arrived! People have been yearning for something to look forward to in the midst of the COVID-19 pandemic and the new season of The Mandalorian has had people clamoring for weeks. So just how good was the season premier, "The Marshal"?
*SPOILERS FOR THE EPISODE*
The Mandalorian Continues With Added Spectacle
The season 2 premiere of The Mandalorian was fantastic. An epic opening perfectly balancing what we know and loved so much from season 1, but showing that this season is going to be bigger, more ambitious in both scale and the characters and stories that will intertwine with Din Djarin and his journey.
What I loved most about this episode was the utilization of more Western tropes in its storytelling. Din Djarin and Cobb Vanth (more on him later) have to convince the Tusken Raiders and the people of Mos Pagos to work together to defeat a common enemy, a krayt dragon that is terrorizing both groups. A classic adaptation of settlers and natives, putting together their prejudices and past discretions to help one another.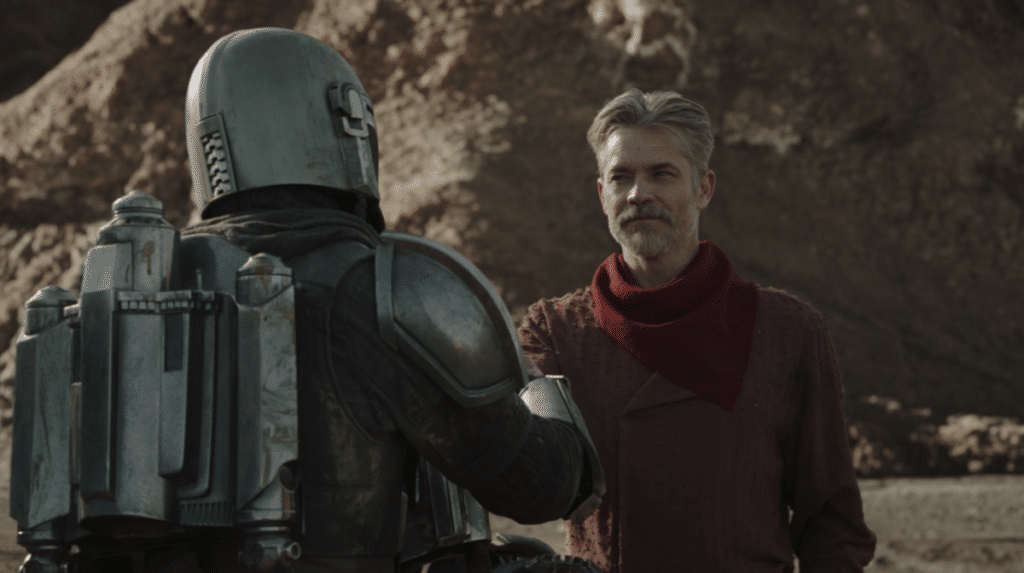 Like I said before, this season of Mandalorian is really going to expand the narrative and explore multiple storylines and bring in characters that push the boundaries of how expansive and limitless Star Wars lore can be. This episode introduces Cobb Vanth, the marshal of Mos Pagos who dons Boba Fett's armor and a character from the Star Wars: Aftermath novels by Chuck Wendig, to live action audiences. A brilliant addition by Favreau and the Lucasfilm Story Team that is a perfect fit for this puzzle. Timothy Olyphant is fantastic in the role, oozing with the lawman valor and charm he picked up from his time starring in Deadwood on HBO.
RELATED: WHO IS COBB VANTH AND WHAT'S HIS MYSTERIOUS CONNECTION TO BOBA FETT IN THE MANDALORIAN SEASON 2?
The ILM team deserves wide praise for their work in this episode. The confrontation with the Krayt dragon is some of the best effects work you will see on television, full stop. A breathtaking and exhilarating sequence, the best to this point in the series, bar none.
Baby Yoda takes a back seat in this episode, but we will be sure to see plenty of him later on, in more moments that will take the internet and meme community by storm. The episode ends with a reveal that Star Wars fans have been waiting nearly 40 years for. Temuera Morrison is back as Boba Fett, and the clone bounty hunter looks as grizzled and world weary as ever. Who wouldn't after being swallowed by a Sarlacc for any period of time.
Consensus
It is hard to say that this season could have started off any stronger than what Favreau delivered (in his directorial debut on the show) with "The Marshal." A stunning episode that pushed the boundaries of what is possible on TV with digital sets, that stayed true to the show's core. It also let us know that season two is going to throw everything but the kitchen sink at us all, and for that I say bring it on!
What did you think of "The Marshal"? What do you think will happen in next week's episode of The Mandalorian? I have a feeling a certain someone might want their armor back! Let us know in the comment section below or let's dig into everything like a Sarlacc over on Twitter!
KEEP READING: ROBERT RODRIGUEZ AND PEYTON REED DIRECT EPISODES OF THE MANDALORIAN SEASON 2