Phil Lord has a few things to say about The Flash, who may be one of DC comics' fastest heroes in the comics and on TV but whose solo movie has had one of the slowest (and most troubled) trips to the big screen. 
Originally announced with a 2018 release date and acclaimed writes Phil Lord and Chris Miller (of 21 Jump Street, The Lego Movie, and Spider-Man: Into The Spiderverse fame) penning a story treatment with potential to write and direct the feature, which would follow up on events from Zack Snyder's Justice League. 
RELATED: JUSTICE LEAGUE STAR RAY FISHER WILL NOT APPEAR IN THE FLASH AS CYBORG
However, following extensive Justice League re-shoots and a drastic retooling of the entire DCEU, Lord and Miller were booted from the project. 
Phil Lord Speaks Out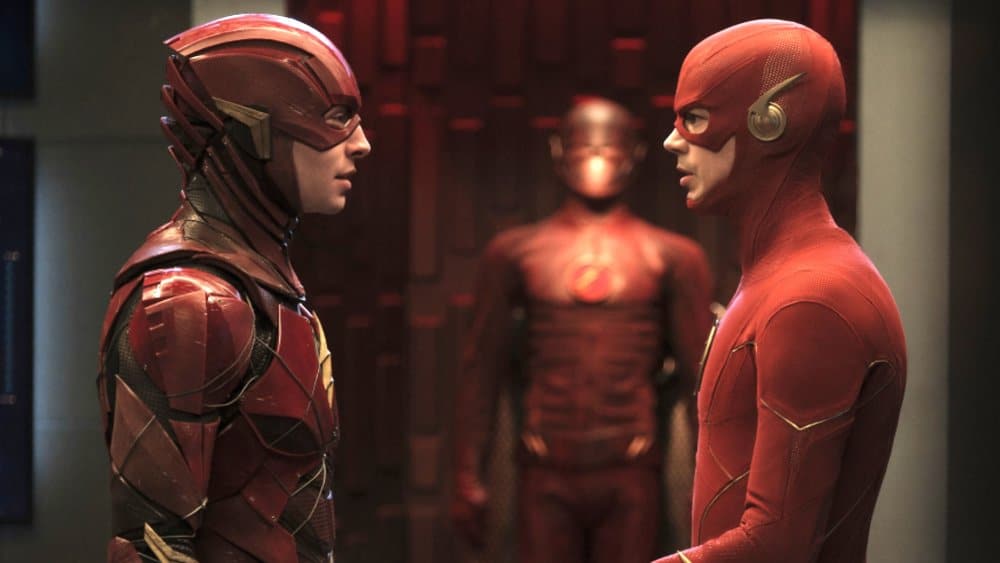 Phil Lord recently responded to a fan on Twitter with praise for Snyder and his and Miller's plans:
"We cooked up something really fun.  Lovely spending time with Zack and team and seeing what they were up to".
The Flash has been through several directors at this point (Seth Grahame-Smith from October 2015-April 2016, Rick Famuyiwa from June 2016-October 2016, and John Francis Daley and Jonathan Goldstein from March 2018-July 2019), all of whom left over "creative differences", with Andy Muschietti (the It franchise) currently up to bat. If Muschietti stays on, the "fastest man alive" should speed into theaters sometime in 2022.
While we'll never see Lord and Miller's version of The Flash, Zack Snyder's cut of Justice League will be released on HBOMax in March 2021, first in four one-hour episodes and then as one single film. 
Are you excited for Andy Muschietti's The Flash or Zack Snyder's cut of Justice League?  Would you use the Speed Force to go to an alternate timeline where Lord and Miller's version was made?  Let us know in the comments below and on our Twitter.
KEEP READING: JUSTICE LEAGUE: 2 NEW STILLS SHOW OFF STEPPENWOLF AND DARKSEID
Source: Twitter