Ray Fisher's Cyborg has been written out of The Flash and he will not be recast.
After months of controversy surrounding Ray Fisher and his public fight against Warner Bros. regarding his allegations about mistreatment by Joss Whedon during Justice League reshoots, it looks like the actor's DCEU tenure will be coming to an end after Zack Snyder's Justice League. It was rumored that Ray Fisher would have a cameo role in the upcoming DC film The Flash, but The Wrap is reporting that is no longer the case and he will not be recast.
Ray Fisher publicly accused Joss Whedon of misconduct on July 1, 2020 when he tweeted "Joss Wheadon's on-set treatment of the cast and crew of Justice League was gross, abusive, unprofessional, and completely unacceptable. He was enabled, in many ways, by Geoff Johns and Jon Berg. Accountability>Entertainment".
Ray Fisher's Justice League co-star Jason Momoa publicly supported him with an Instagram post where the Aquaman star stated, "THIS SHIT HAS TO STOP AND NEEDS TO BE LOOKED AT @ray8fisher AND EVERYONE ELSE WHO EXPERIENCED WHAT HAPPEN UNDER THE WATCH OF @wbpictures NEEDS PROPER INVESTIGATION I just think it's fucked up that people released a fake Frosty announcement without my permission to try to distract from Ray Fisher speaking up about the shitty way we were treated on Justice League reshoots. Serious stuff went down. It needs to be investigated and people need to be held accountable."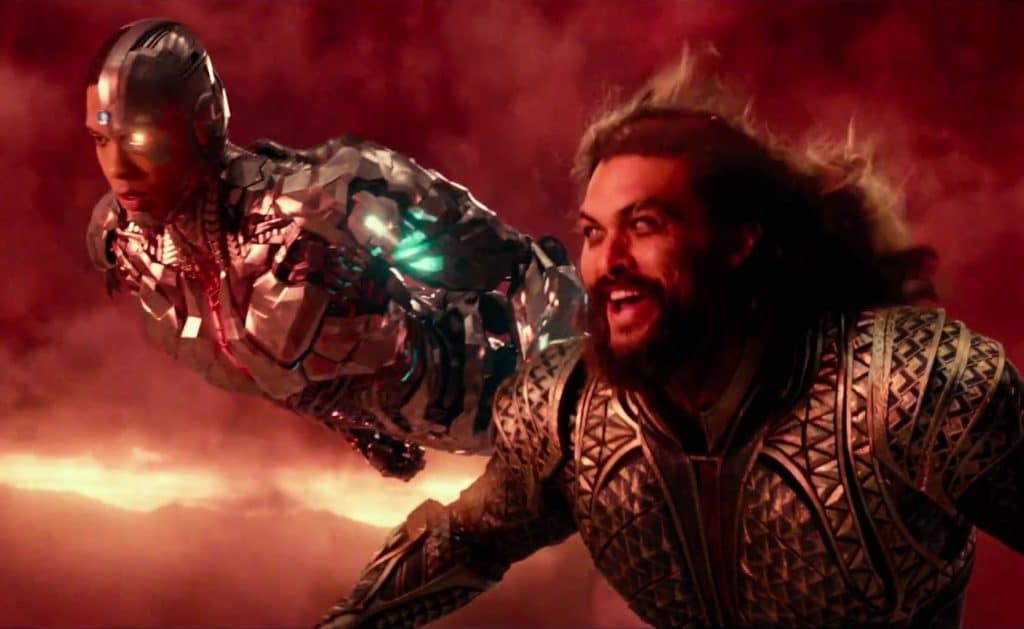 RELATED: RAY FISHER REACTS TO JASON MOAMOA EXPOSING WB'S FAKE NEWS AND DISTRACTING FROM HIS INVESTIGATION
Warner Bros. responded to these allegations of misconduct with an internal investigation which concluded in December 2020. Warner Bros. released a statement following the investigation into the set of Justice League, "WarnerMedia's investigation into the 'Justice League' movie has concluded and remedial action has been taken."
RAY FISHER WILL NOT BE IN THE FLASH
The news that Ray Fisher won't be in The Flash shouldn't be too surprising given that he seemingly publicly resigned from DC Films when he tweeted "Walter Hamada is the most dangerous kind of enabler. His lies, and WB PR's failed Sept 4th hit-piece, sought to undermine the very real issues of the Justice League investigation. I will not participate in any production associated with him."
Walter Hamada rose to the position of president of DC Films following his tenure as an executive on the massively successful The Conjuring horror films. Given that Walter Hamada has just extended his contract as DC Films President through 2023 it isn't hard to imagine that Fisher will no longer be involved in DC films. If Fisher does not want to work on any production associated with Hamada, then The Flash film would be out of the question.
RELATED: WALTER HAMADA SIGNS CONTRACT TO EXTEND HIS DEAL AS DC FILMS PRESIDENT THROUGH 2023
Ray Fisher appeared as Cyborg in two DCEU films Batman v Superman: Dawn of Justice and Justice League, he will also appear in Zack Snyder's Justice League which will be a four-part series on HBO Max March 2021. The Flash has been in development for a long time cycling through a number of writers and directors.
The Flash is set to hit theaters November 4, 2022 with Andy Muschietti as director and Christina Hodson as the writer. Ray Fisher will make his final appearance in the DC universe in Zack Snyder's Justice League which is scheduled to be released on HBO Max in March 2021.
What do you think about Ray Fisher not appearing in The Flash? Do you have any thoughts about Ray Fisher choosing to cut ties with Hamada and by association DC Films? Leave your thoughts in the comments below or on our social media.
KEEP READING: JUSTICE LEAGUE STAR RAY FISHER WON'T TAKE PART IN ANY PROJECT DC FILMS BOSS WALTER HAMADA WORKS ON
Source: The Wrap