January 14th was a big day in Tokusatsu news. The 45th season of Super Sentai, Kikai Sentai Zenkaiger (2021) had its press conference along with the debut of the first trailer, which can be seen courtesy of KRSentai's Twitter page.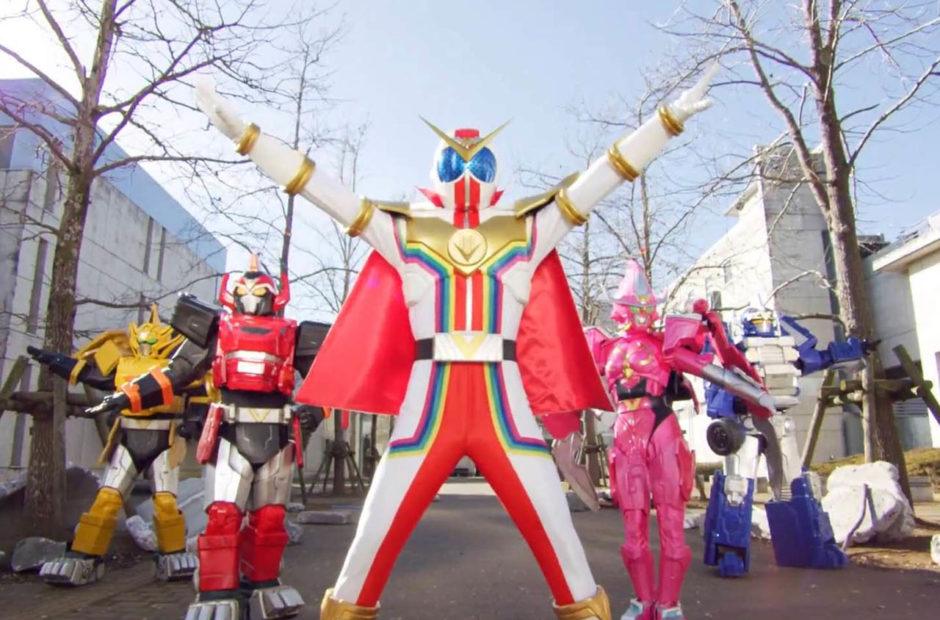 Kikai Sentai Zenkaiger Trailer
Earlier leaked images showed that this would be one of the rare instances in Sentai where the leader isn't a red Ranger. Instead there is one human in a white suit, Zenkaizer, that shares designs from Akaranger from Himitsu Sentai Goranger (1975) and Big-One from JAKQ Dengekitai (1977).
RELATED: KAMEN RIDER COMING TO YOUTUBE FOR FREE
His team is comprised of four robots that share motifs of past Sentai teams. There is a red one with a dinosaur motif, yellow with a beast motif, pink with a magic motif, and blue with a vehicle motif. The robots' ranger forms resemble buddyroids from Tokumei Sentai Gobusters (2012)/ Power Rangers Beast Morphers (2019), and are noticeably based on Daizyujin from Kyoryuu Sentai Zyuranger (1992), Gaoking from Hyakujuu Sentai Gaoranger (2001), Magiking from Mahou Sentai Magiranger (2005), and Daibouken from Gogo Sentai Boukenger (2006).
Kikai Sentai Zenkaiger's motif is gears and machines to power their abilities. The series involves multiple realities being invaded, and the heroes use the tagline of "The first team to save all the worlds at once". From the Kikai Sentai Zenkaiger trailer, it's also revealed that there would be a cameo from all past red Rangers, with Akaranger being at the forefront.
What do you think of the new Kikai Sentai Zenkaiger trailer? Let us know in the comments below or on our Twitter.
KEEP READING: DINO FURY TOYS HITTING SHELVES TO THE DELIGHT OF POWER RANGERS FANS