MAJOR SPIDER-MAN SPOILERS BELOW!
While there's every possibility the information below is not what will happen in the film, be warned that what follows has been labeled as major spoilers.
RELATED: WATCH THE 1ST TRAILER FOR SHANG-CHI AND THE LEGEND OF THE TEN RINGS
Reddit user spideyforever245 recently called the big surprise cameo for Episode 5 of The Falcon and the Winter Soldier, being the only user in the sub to guess who the actor was going to be. Now this same user has apparently leaked info on Spider-Man: No Way Home.
SPIDER-MAN: WHERE NO SPIDER OR MAN HAS GONE BEFORE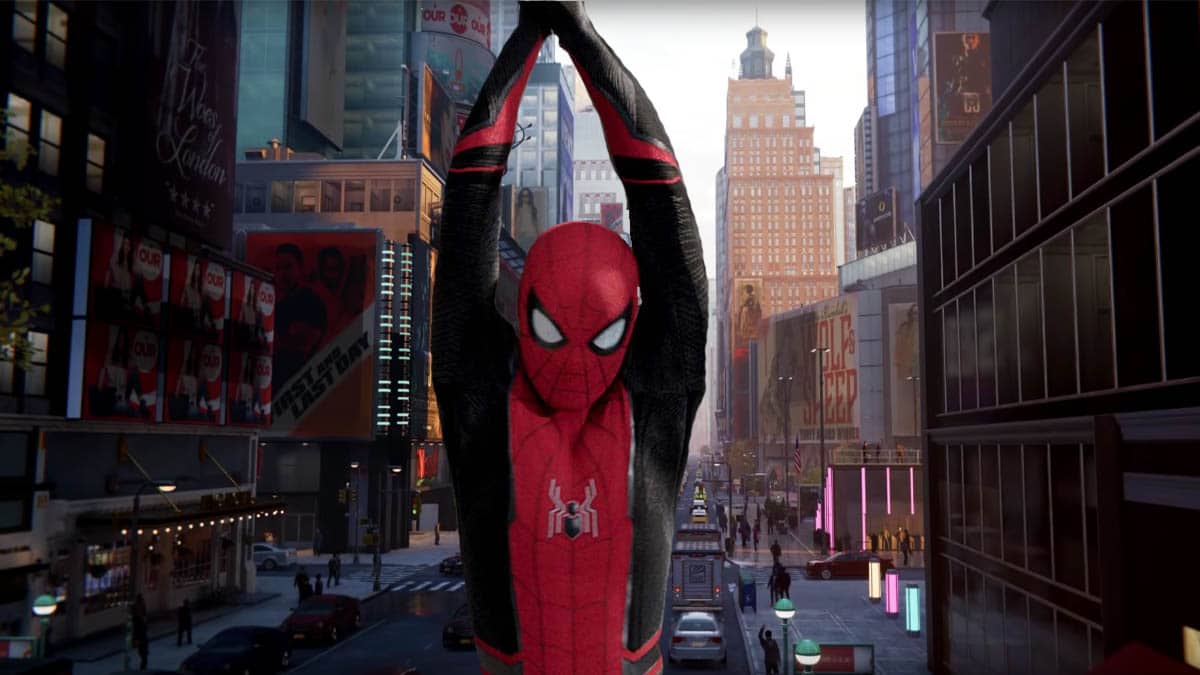 The reddit user in question claim to have worked on the film and say they still kept a lot of things hidden from the crew, so these things that we're about to mention are most likely NOT the full extent of the movie.
SPOILERS FOLLOW:
• Movie starts off where Far From Home ended and there is a time-skip.
• Peter is in court and there is a lot going on. He is trying to prove his innocence.
• Doctor Strange calls out that there is something going on and the Multiverse is breaking.
• Villains are going around from other worlds into the others.
• Doctor Strange is trying to capture them and put them in a special made prison by him.
• The villains somehow escape because Peter (Tom Holland) messes with stuff. (Probably In the Sanctum Sanctorum.)
• Tobey Maguire and Andrew Garfield are in the second and third act of the movie. (How they met or how they came into Tom Holland's world is unknown.)
• They both help him capture the Villains.
• There are scenes in the movie with just Tobey Maguire and Andrew Garfield alone.
• The movie's final act is on the Statue of Liberty that now looks like a big Captain America with the shield.
• All of the villains are there with Tom Holland's Spider-Man, Tobey Maguire's Spider-Man and Andrew Garfield's Spider-Man.
• Stark's Arc Reactor is present in the scene and every villain is trying to get their hands on it for something. (This part is not very clear.)
• All of the villains are defeated and are put back in the prison of Doctor Strange (?). All of them except Willem Dafoe's GG.
• Goblin kills someone major (This person is not sure on who it is) but Tom Holland's Peter was crying and enraged.
• He tries to kill the Green Goblin but wasn't successful in doing so in the end.
• Movie ends with Peter finishing high school. (Not clear on what happened to Tobey Maguire and Andrew Garfield.)
​Keep in mind that there's plenty more that will likely be going on in the movie, as this person had limited access to the various aspects of the film. Also there is no way of knowing for sure how accurate these claims are, because the user's identity cannot be verified. However, even if only a handful of these details are true, we're in for one heck of a ride when Spider-Man: No Way Home hits theaters.
Spider-Man: No Way Home stars, Tom Holland, Zendeya, Benedict Cumberbatch, Jamie Foxx and Alfred Molina and will be hitting theaters on December 17th.
How excited are you for Spider-Man: No Way Home?  Let us know in the comments below or over on social media. If you're a fan of the Marvel Cinematic Universe come check out We are Marvel podcast, where we discuss all things MCU. It is available wherever you listen to podcasts.
KEEP WRITING: ALFRED MOLINA SPEAKS ABOUT DOCTOR OCTOPUS' RETURN IN NEW SPIDER-MAN MOVIE
Source: Reddit