America: The Motion Picture easily takes the title of 2021's most outlandish animated film. 
It's a bloody, raunchy adult cartoon recounting the formation of the United States of America with about as much historical accuracy as a drunk game of MadLibs.
You'll know within 5 minutes if America: The Motion Picture is for you or not, and for me, it was a wonderfully bizarre romp perfectly suited to viewings with friends who don't mind their history messed with.
America: The Motion Picture Plays Like A Drunk History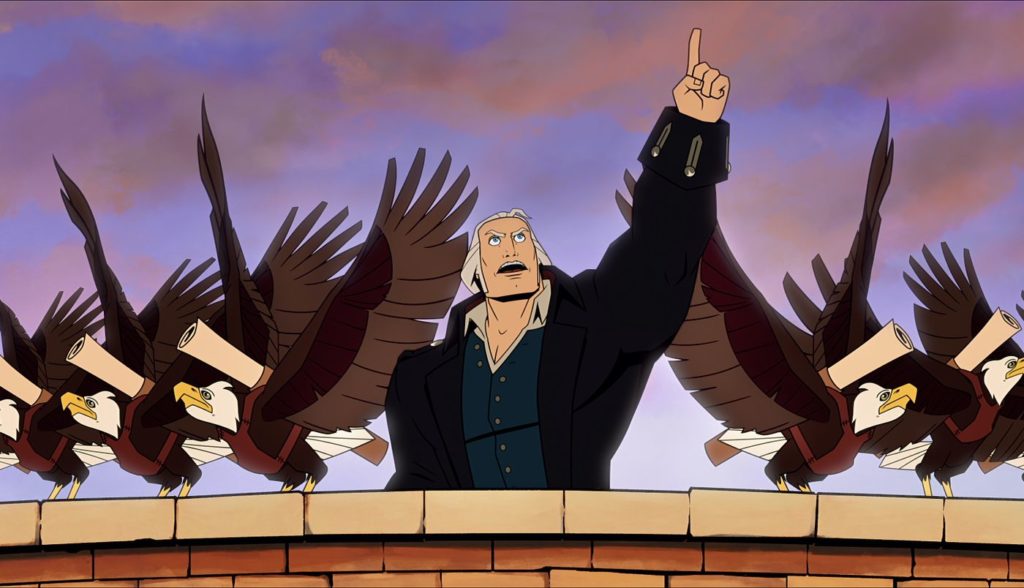 After Abraham Lincoln (voiced by Will Forte) is murdered by the werewolf Benedict Arnold (voiced by Andy Samburg), George Washington (Channing Tatum) makes it his mission to seek vengeance for his BFF's death and form a country for all called America.
To do this, he enlists the drunken frat boy Samuel Adams (voiced by Jason Mantzoukas), socially awkward Paul Revere (voiced by Paul Moynihan), scientific genius Thomas Edison (Voiced by Olivia Munn), and the put-upon Geronimo (Voiced by Raoul Max Trujilo) to escape British rule and become an independent nation.
As that plot synopsis shows, America: The Motion Picture punts historical accuracy into the stratosphere. The film is full of movie references, pop-culture gags, and never takes itself seriously in the slightest.
I was reminded of the cutaway gags in Family Guy and The Ultimate Showdown of Ultimate Destiny YouTube video while watching this and mostly had fun going along for the ride. The no-holds-barred, anything goes approach here won't work for everyone and the voice actors and actresses chosen are extremely recognizable, but the vocal performances are extremely self-aware and the film's only reason for existence is to entertain (though I would love to see the look on a teacher's face if a student used this film to write a history paper).
RELATED: FEAR STREET PART 1: 1994 REVIEW: A BLOODY ENTERTAINING NOSTALGIA TRIP
It runs a little too long at 98 minutes, but if you're into this kind of humor, it should be fun. America: The Motion Picture is a loud, raunchy, and ridiculously stupid comedy that I can't help but salute. See it if you enjoy ridiculous humor.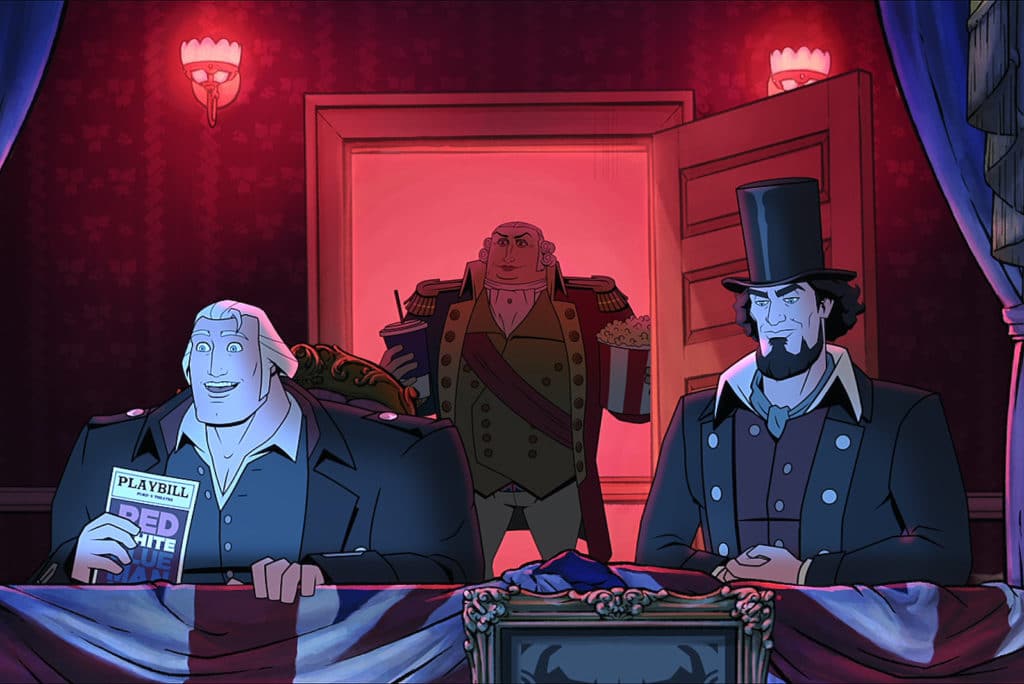 3 out of 5 stars (average)
America: The Motion Picture is available to watch on Netflix. Rated TV-MA. What did you think of the movie? Let us know in the comment section below or over on our social media!
KEEP READING: BLACK WIDOW REVIEW: SLUGGISH SUPER FLICK SAVED BY COOL FIGHTS