Horror director Fede Alvarez is in talks to take on one of the original caped crusaders, Zorro, in a Sony Pictures reboot.
Superheroes are a huge part of modern storytelling with movies, television, video games and of course comics dominated by the heroes of Marvel, DC, and many others. Sony Pictures has begun building out their own Marvel universe with the characters they own the rights to with Spider-Man, Morbius, Venom, Kraven, Spider-Woman, and many others in development. But it looks like Sony Pictures is looking to build out another corner of their pantheon of heroes with the legendary Zorro. One of the original masked vigilantes and an inspiration for two of the longest running, most famous DC heroes, Superman and Batman.
Zorro was created by writer Johnston McCulley in 1919, appearing in novels and short stories set in the Pueblo of Los Angeles in California during the Spanish California era taking place between 1781-1821. Zorro is a masked vigilante with a dual identity and although he doesn't have superpowers he, like Batman, has money, fighting skills notably an impressive swordsman, and a drive to fight for the oppressed and against the oppressors. Zorro is the secret vigilante identity of Don Diego de la Vega the only son of Don Alejandro de la Vega, California's richest landowner. As Diego he plays at being a coward to hide his identity as Zorro.
RELATED: NEW STORY DETAILS FOR ZACK SNYDER'S UPCOMING DRAMA: EXCLUSIVE
Zorro debuted in the 1919 story The Curse of Capistrano, which was originally released as five serialized installments, before later being published as a novel and was initially intended as a stand-alone tale. However, Douglas Fairbanks and Mary Pickford chose the story as the first film of their new studio, United Artists. The Mark of Zorro, a silent film, was released in 1920 which Fairbanks produced, co-wrote, and starred in as Zorro. This began the character's long running cinematic popularity.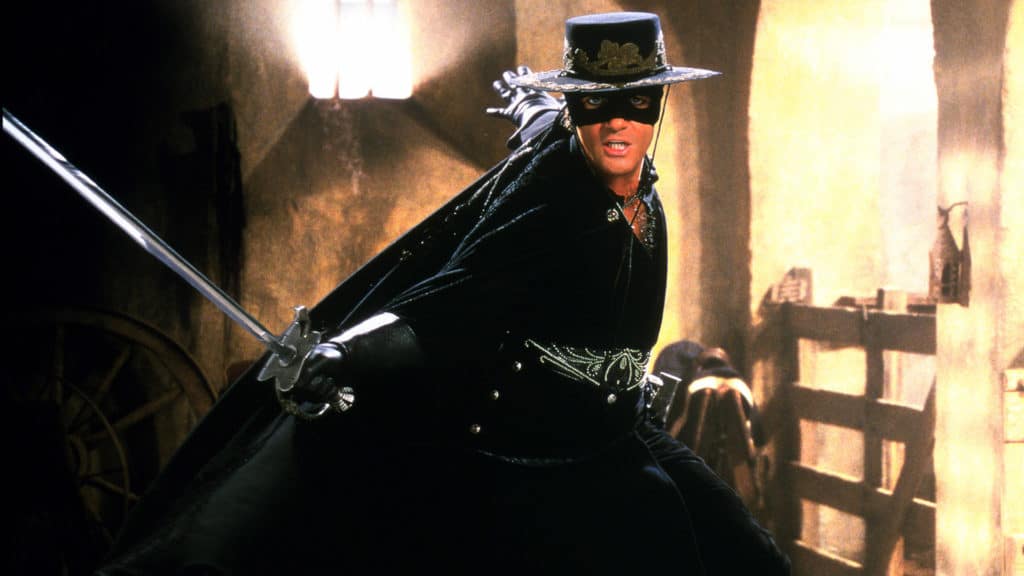 Zorro has been the star of many films including The Mark of Zorro remakes, the 1998 film The Mask of Zorro, the 2005 film The Legend of Zorro, and many others. Zorro has also been the focus of television series, comics, video games, radio dramas, and of course numerous novels and short stories by Johnston McCulley and many others. And it looks like his legacy will continue to grow.
FEDE ALVAREZ IN TALKS TO HELM A SONY PICTURES ZORRO REBOOT
Our sources have revealed that horror director Fede Alvarez is in talks with Sony Pictures to direct a Zorro reboot based on the book, likely the most famous Zorro book and the character's debut appearance The Curse of Capistrano. The Curse of Capistrano, which has also been reprinted under the title The Mark of Zorro, has sold over 50 million copies and is one of the bestselling novels of all time making it the perfect starting point for a new Zorro.
Fede Alvarez has garnered fame for his work in the horror genre notably with Evil Dead, the fourth in the franchise, and Don't Breathe. Alvarez took on the action thriller genre with The Girl in The Spider's Web and directed reshoots of the sci-fi action film Chaos Walking. Alvarez famously turned down a chance to work on a Marvel film, rumored to be Doctor Strange, due to the lack of creative freedom he would have.
Fede Alvarez explained that he might eventually be interested in working on a franchise depending on the characters. And what better way to step into a franchise than with a reboot where he will get to set the precedent for the character and any ongoing stories that could follow.
RELATED: THE FLASH DIRECTOR SHARES AN UNEXPECTED PICTURE OF MICHAEL KEATON'S BLOODY BATMAN COSTUME
It looks like Fede Alvarez could be following in the footsteps of many horror directors who have successfully taken on the superhero genre including James Wan with Aquaman, Sam Raimi with the Spider-Man trilogy and Doctor Strange In The Multiverse of Madness, and David Sandberg with Shazam! Fede Alvarez would be taking on a different kind of hero, one who inspired many aspects of today's superheroes, who leans more towards swashbuckling swordsman that stands up for the little guy, instead of superpowered savior of Earth.
If Fede Alvarez does sign on to direct the reboot he will be setting the course for what could be a new Sony Pictures franchise which may give him the creative freedom that he craves. His experience in horror, action, and thrillers could add an exciting element to the vigilante who was created over a century ago. Zorro is a timeless hero who could arguably be credited as a major influence that leads straight to the popularity of superheroes today. Zorro would be a great character for Sony to build out into a new franchise and hopefully the swashbuckling swordsman will be able to bring this type of vigilante hero back to the silver screen.
Are you looking forward to a new Zorro reboot? Do you think Fede Alvarez would be the right director to take on Zorro? Leave your thoughts in the comments below or on our social media and check back with The Illuminerdi for more Sony Pictures and film news.
KEEP READING: NEW CHARACTER DETAILS ABOUT OLIVIA WILDE'S SPIDER-WOMAN FILM: EXCLUSIVE