Charlie Cox is breaking some MCU fans' hearts this week.
Marvel Studios is enjoying a fantastic run with new releases before the year comes to a close, largely thanks to weekly episodes of What If…? and this weekend's theatrical debut for Shang-Chi and the Legend of the Ten Rings. Additionally, the studio is reaping the critical rewards of two recently released trailers for Eternals in November and Spider-Man: No Way Home in December.
RELATED: THE RUSSO BROTHERS MAY MAKE TRIUMPHANT RETURN TO MCU
The long-awaited Spider-Man trailer broke the internet upon its arrival last week, shattering the previous record for most views in 24 hours previously held by the first look at Avengers: Endgame. After finally seeing Peter Parker and his numerous new suits alongside the MCU debut of Alfred Molina's Doctor Octopus and teases for other multiverses villains, fans are beyond ecstatic to see what's coming in the full movie at the end of the year.
Charlie Cox Dims Hope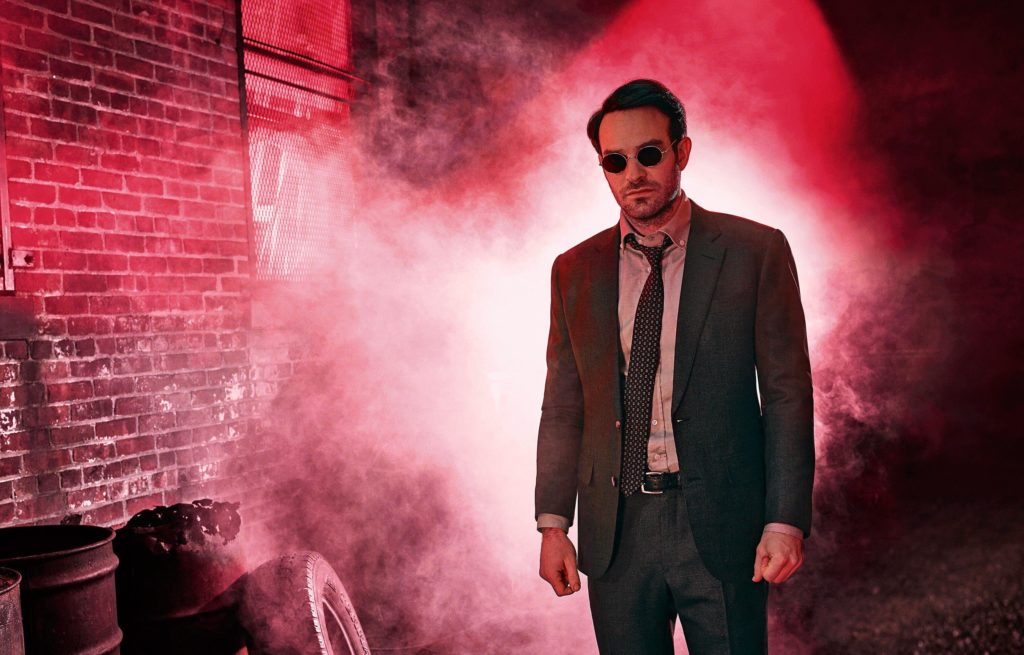 For most of the past year, rumors have been released seemingly by the day pointing to popular MCU or past Marvel characters that will find their way into this film via the multiverse. One of those rumors pointed to this being the case for Charlie Cox's Daredevil, who would officially make his way into the canon MCU as Matt Murdock should they prove to be right.
Fans even thought they may have seen a tease of Cox in the trailer with the idea that one of the guys in a suit near Peter in his interrogation could have been the Man Without Fear from Marvel's Netflix programming. However, that doesn't appear to be the case – if Charlie Cox himself is to be believed.
During a recent interview with ComicBook.com, Charlie Cox denied the rumors that he was in the first trailer for Spider-Man: No Way Home. When asked about the popular fan theory that his forearms were seen next to Peter Parker, Cox adamantly stated "I can promise you those are not my forearms."
Whether Cox is lying won't be found out until the movie releases in December, but his denial does seem a bit more genuine than the ones from others who have been asked the same question. However, with so much time until that release comes, fans will continue to speculate on who will show up in this movie and who won't as the release builds more hype by the day.
Spider-Man: No Way Home is set to release in theaters on December 17, 2021.
KEEP READING: SHANG-CHI: THE REASON SOME CLASSIC CHARACTERS DON'T APPEAR IN THE NEW FILM
Source: ComicBook.com