Perhaps one of James Marsters most famous and memorable characters, Spike, became an unstoppable force in Buffy the Vampire Slayer. He was originally supposed to be in five to ten episodes, serving as a metaphor for your everyday teenage issues. However, Spike lasted until the end of the series.
One On One With James Marsters
If you are a fan of the series, then you know how tense things would get on set with Joss Whedon. Marsters recently revealed that Joss pinned him against a wall once, furious at the success of the Spike character. The actor holds no grudge against the director, stating that he would've killed his character immediately if it conflicted with the show's long-term goals.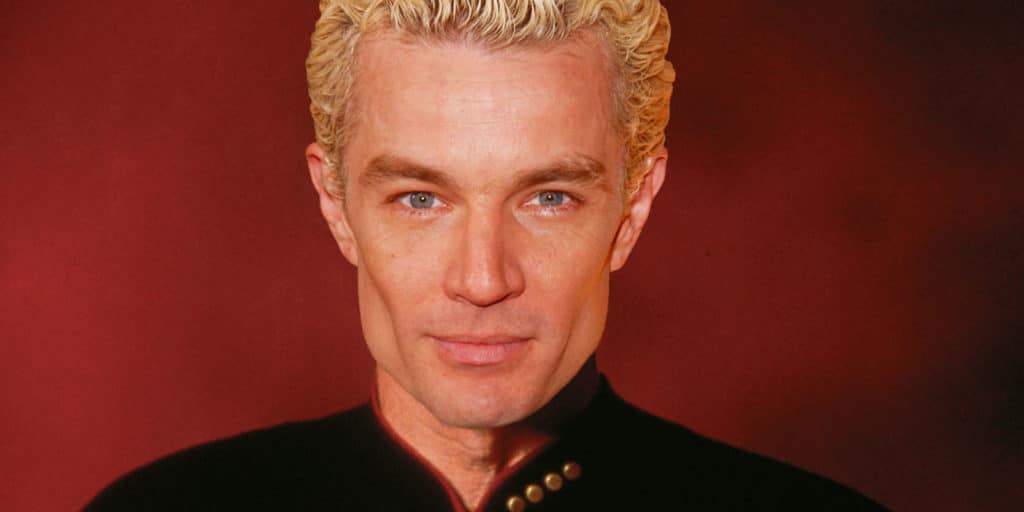 We sat down with James Marsters during the FAN EXPO Dallas 2021 for a one-on-one interview. The idea of older series taking place during today's culture is a subject that will pop up in my head from time to time. We couldn't help but ask a few questions related to the series that became a massive success. Check out the interview below:
When asked if the show would've had the same success today, considering that performances on and off the screen are under much closer scrutiny, Marsters answered:
"Very much, very much so. Doing FAN EXPOs and conventions, many of the fans are fourteen, thirteen, twelve and they're just discovering Buffy. They're over the moon about it. I'm not sure if there was a lot that was "cancellable" about the show. Some might disagree with me about that. There may be a few exceptions"
Although Spike was an integral part of the series, it's no surprise to anyone that Sarah Michelle Gellar was the star of the show. I decided to touch on the subject and ask James how his time on set was with the actress:
"Thank God for Sarah Gellar! If it had been anyone else in that role, I'm not sure that we could've lasted seven years".
Then James Marsters revealed some incredible details about Gellar's background:
"She had come from daytime drama and got an Emmy for it. She was used to acting for content that was for an hour every day. We get tired in television because we have to make an hour for every week. When you do it for every day, you get proficient on a level that I still don't have… we filmed twelve to twenty hours a day…on Buffy that was a minimum day".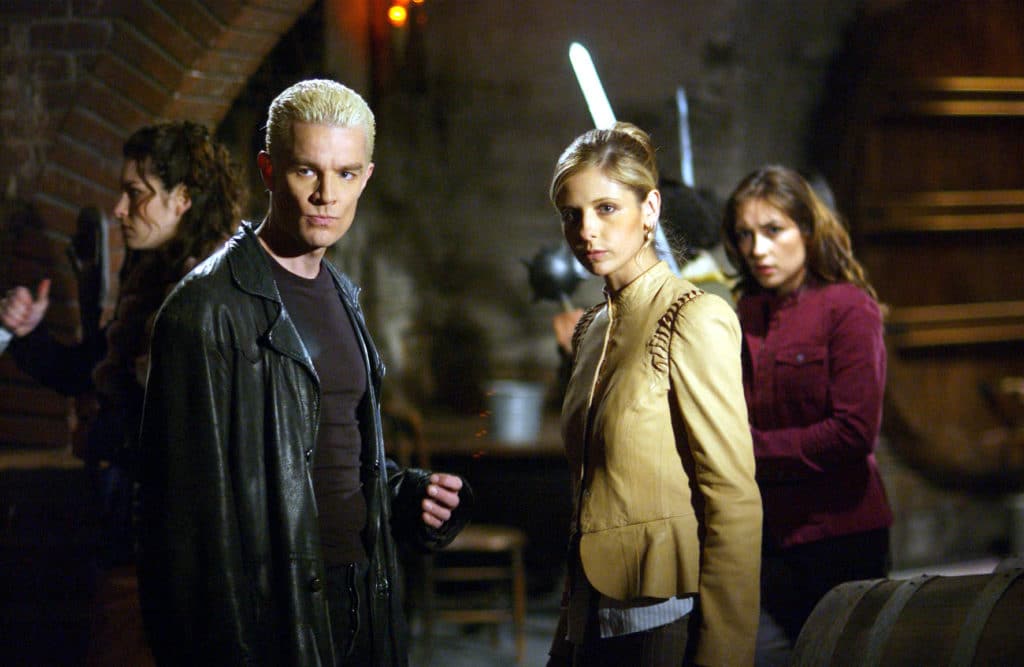 Staying in the subject of the current times, James Marsters answered a question that some die-hard Buffy fans have probably asked themselves once or twice: "How would Spike react to the pandemic?"
James paused, smiled, stroked his chin a few times, and responded:
"I think he'd love it. Because there would be all these people walking alone at night, not wanting to be with other people… he would just be like "lunch!" (laughs)."
James proceeded to relive the character for a bit, brushing off his accent, and giving us a little glimpse of Spike during COVID-19. Then Marsters concluded:
"It wouldn't affect him. He's dead already (laughs)."
James Marsters can be seen on Leverage: Redemption. What are your favorite Spike moments on Buffy the Vampire Slayer? What are your favorite James Marsters' moments or roles? Let us know is the comments! Don't forget to like all our social media pages! Until next time.
KEEP READING: THE FOREVER PURGE EXCLUSIVE INTERVIEW: WRITER JAMES DEMONACO REVEALS NEW THRILLER WAS ORIGINALLY A LOVE STORY