The first NXT: TakeOver after the 2.0 relaunch is rumored for next month. 
According to a tweet by Brandon Thurston of Wrestlenomics, we could see the NXT special event as soon as Sunday Dec. 5. However, this date is still tentative and may change. We also aren't sure if the new events will still be called NXT: TakeOver. With the 2.0 relaunch on Sept. 14 the entire look of the NXT brand has changed. It is very possible the name of their special events may be part of the change.
Wait What Do You Mean No PPVs In December?
If the rumor of the December NXT event is true – and hopefully it is – then it will be the only WWE PPV or special event for the entire month of December. Yes you heard me correctly, there are no WWE PPVs for December except for this NXT event.
RELATED: DREW MCINTYRE REVEALS THE DREAM WWE OPPONENT HE HAS NEVER FACED: EXCLUSIVE
This whole thing is rumored to be a last minute decision because as of Oct. 21 there was no NXT: TakeOvers scheduled for November or December.
Currently the WWE PPV schedule goes as follows: The next PPV will be Survivor Series on Sunday, Nov. 21 and then nothing until Saturday, Jan. 1 with the new WWE PPV, Day 1. I really hope they promote it in a way which makes the name important because I hate that PPV name. Then according to Sports Illustrated, Royal Rumble is on Jan. 29. So we will get two PPVs in one month. However, this is also a tentative PPV schedule and I'm sure it'll change a bit in the coming months.
Why Is WWE Taking Months Off From PPVs
However, here is where it gets interesting. No WWE PPV for February or March. I would imagine because Royal Rumble is at the end of January then they skip February, but why skip March? This could be where NXT steps in. 
Maybe WWE is planning on having NXT fill in those gaps in their schedule like this December event.  Perhaps WWE wants to reduce their main roster PPV schedule, but I don't know why they would want to do so.
The last NXT: TakeOver was all the way back on Sunday Aug. 22, the night after SummerSlam. Just to show how long ago it was and how much has changed since then, the main event saw Samoa Joe defeating Karrion Kross for the NXT Championship. Which Joe was forced to relinquish. Ilja Dragunov defeated the seemingly unbeatable WALTER for the NXT UK Championship. Finally and most shockingly Kyle O'Reilly defeated Adam Cole in a Two Out of Three Falls match. Cole has gone on to join the Elite in AEW.
RELATED: DREW MCINTYRE REVEALS HIS FAVORITE ENTRANCE MUSIC: EXCLUSIVE
I am looking forward to the next NXT: TakeOver if that is even what it will be called for two reasons. The TakeOvers are a lot of times much better PPVs than the main roster would put together and it's probably good they are moving away from putting them back-to-back nights because it showed how much better the TakeOvers were.  The other reason is because I am interested to see what WWE changes about the TakeOvers.  I doubt they will be exactly the same, but I don't know what they will change about them.  I want to see if and how they may change.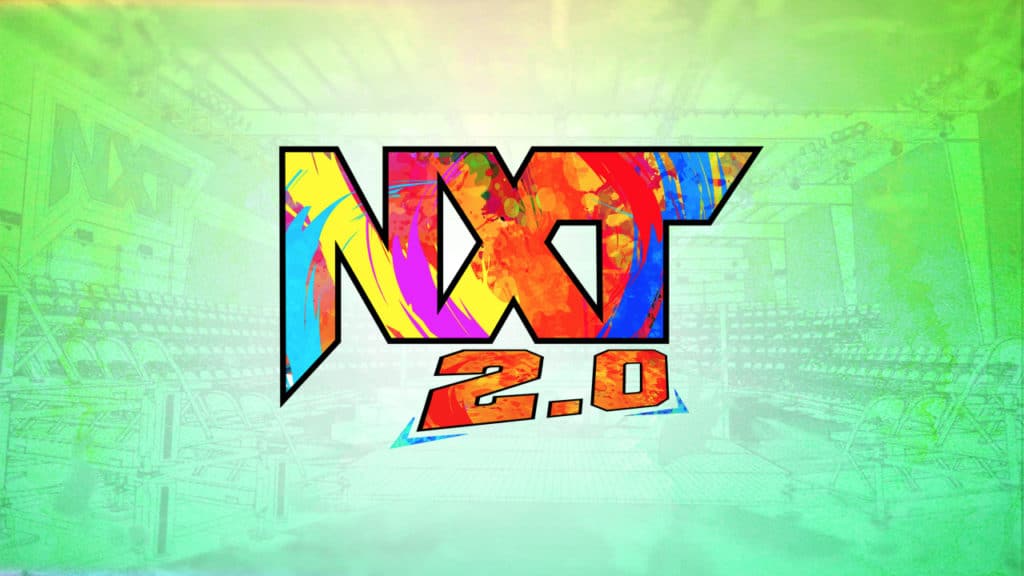 Do you think they will still be called TakeOvers? What should they be called now? Why do you think WWE is skipping the month of December for main roster PPVs? Would you like to see a TakeOver once a month or one every two months? Would you like to see a main roster PPV one month and the following month a TakeOver? Leave a comment below and let us know if you're excited for the possible upcoming NXT: TakeOver.
KEEP READING: RING OF HONOR RELEASING ALL OF ITS TALENT AT END OF 2021
Sources: WrestlingHeadlines, Brandon Thurston of Wrestlenomics Tweet, Sports Illustrated