Drew McIntyre discusses a dream match opponent in WWE who he has surprisingly never faced in a singles match.
McIntyre was a guest on our Illuminerdi Wrestling Order recently with our very own Joseph Deckelmeier to promote WWE Crown Jewel where he took on Big E for the WWE Championship and was held Thursday morning.
Drew McIntyre Sits Down With The Illuminerdi
The yearly WWE draft takes effect on this week's SmackDown. The topic of McIntyre going back to SmackDown came up and what challenges he expected to see once he arrived on the brand.
"I'm looking at the roster, there's a bunch of things I'm excited about, I am obviously," McIntyre said. "Everyone's going to talk about Roman Reigns and that's the big match down the line. My attention is fully on Big E right now, but just looking at the roster in general though, Sheamus and Jinder have moved over there so I can't escape those guys. My buddies have turned on me. Maybe I'm the problem? My friends all turn on me, maybe I'm the issue. Also big matches that I've never had in my life, like Cesaro's over there, we've never had a singles match."
A Few Big Men Who May Be A Physical Challenge For Drew McIntyre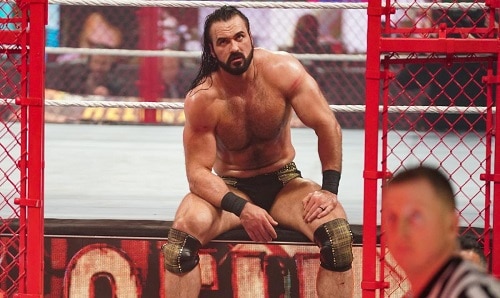 As far as big men on the SmackDown roster who are in the title picture or who could be introduced or re-introduced to the title picture and could be a threat to Drew McIntyre physically there are only a few.
RELATED: DREW MCINTYRE REVEALS HIS FAVORITE ENTRANCE MUSIC
Reigns is always a threat which is a constant. However, Jinder Mahal and Sheamus are always looming in the shadows ready to strike on the top champion at any moment. The two dark horse guys who could get a big push this year and cause major trouble for anyone who may be holding the top title are "Happy" Baron Corbin and of course Cesaro.
Wait How Have You Two Never Had A Singles Match?
It is surprising that Cesaro hasn't ever held the top titles in WWE being the WWE Championship and Universal Championship. This is especially interesting when he is so well liked by fans and so respected by his fellow wrestlers and WWE Superstars.
However, what is the most shocking is how the two men have never faced each other in a singles match. It is so shocking that Deckelmeier had to confirm he heard correctly that the two men had never faced off one-on-one in their long wrestling careers.
RELATED: THE RUNDOWN ON ROMAN REIGNS VS BIG E AFTER CROWN JEWEL
"No, in 20+ years each in wrestling, we have never wrestled each other single," Drew McIntyre said. "That's got to happen and I'm very excited about that. Obviously the big match eventually, when it's time is Roman. For me, coming back to SmackDown, I mentioned it the first week I was drafted and I was kind of thinking out loud when Kayla [Braxton] stuck a mic in my face. I was just reflecting for a second, I was, 'Okay, obviously let's address the Bloodline and Roman, that's an obvious one.'"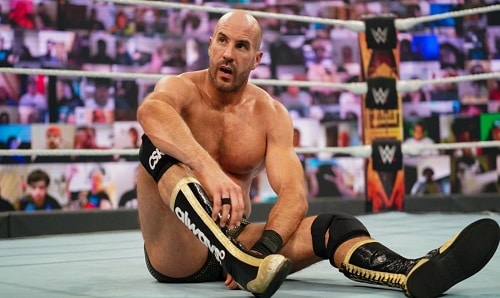 It seems that Drew McIntyre has his focus on Reigns at the moment as he should because he is a big mountain he would have to defeat to keep that win and keep the Universal Championship. However, hopefully he will achieve his dream of taking on Cesaro in a singles match. Maybe even in a title match if this is the year WWE finally pulls the trigger on giving Cesaro the big push WWE fans have been waiting for.
Who do you think will come out the victor if McIntyre finally takes on Cesaro? Do you think Cesaro has what it takes to be the Universal or WWE champion? Who else on the SmackDown roster are you excited to see Drew McIntyre take on? Leave a comment below and let us know if you think SmackDown is the better brand for McIntyre or if he should go back to RAW.
KEEP READING: PARKER BOUDREAUX FINALLY DEBUTS ON NXT WITH A NEW NAME, HARLAND, AND LOOK